Pears are okay, not the first thing on my grocery list, but this recipe has converted me to a Bosc pear fan.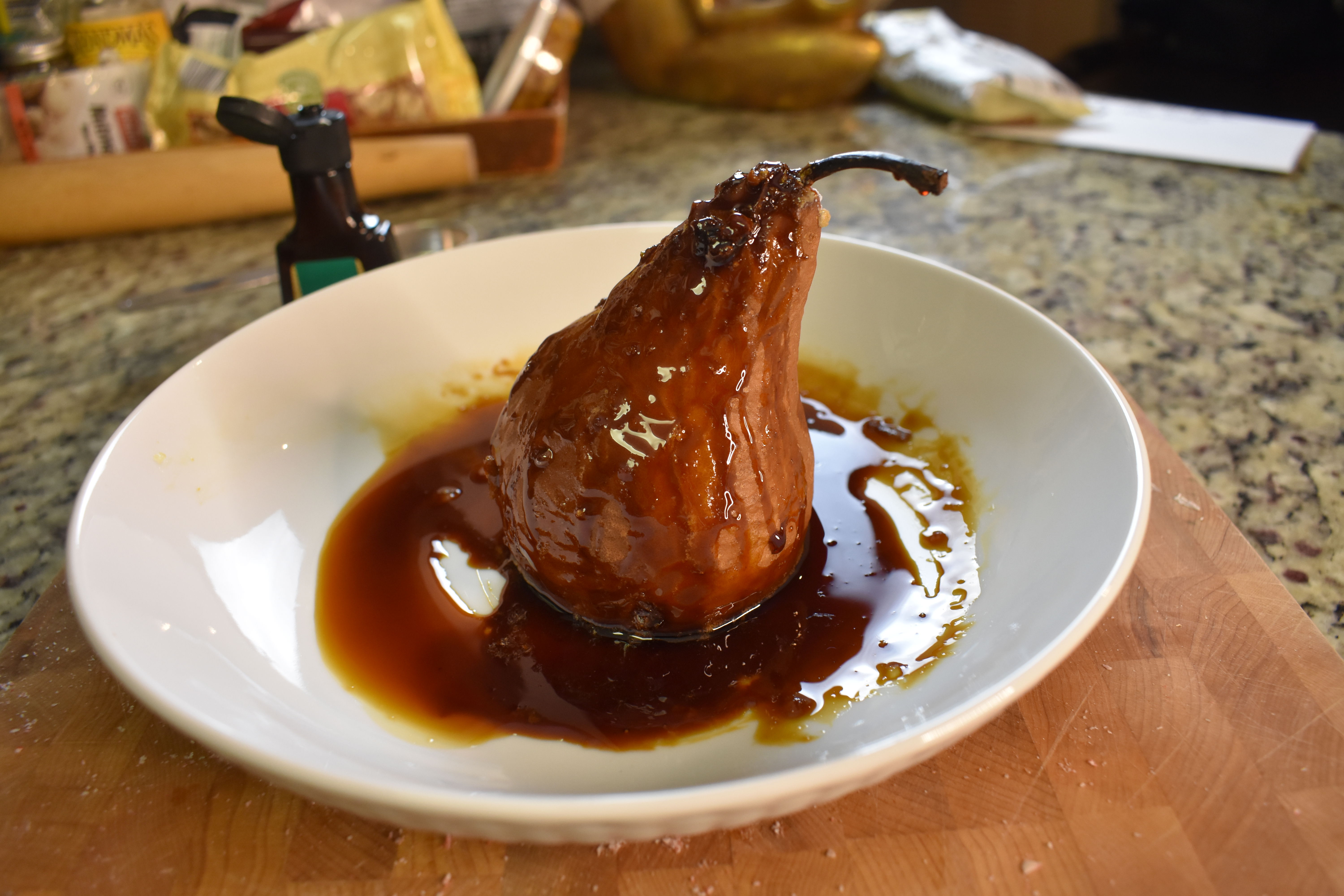 Click HERE for video
I support this recipe and all the goodness it brings.
This is such a treat.
Enjoy!
Baked Maple Pears
Heat oven to 375 degrees. Trim the bottom of 4 firm, ripe pears. Stand upright in a baking dish just large enough to hold them. Drizzle with 1/3 cup maple syrup. Sprinkle with 2 Tbs coarse sugar. Add 4 quarter-size slices of fresh ginger and 1 star anise to syrup. Tent pears with foil and bake until tender. Drizzle pears with syrup.