I have tried this dessert in a few places in the UK.
I find it quite sexy and totally appropriate for this weekend.
Let's get on then. You have some shopping to do. I have tried multiple recipes--this is the closest to what I've tried in Europe.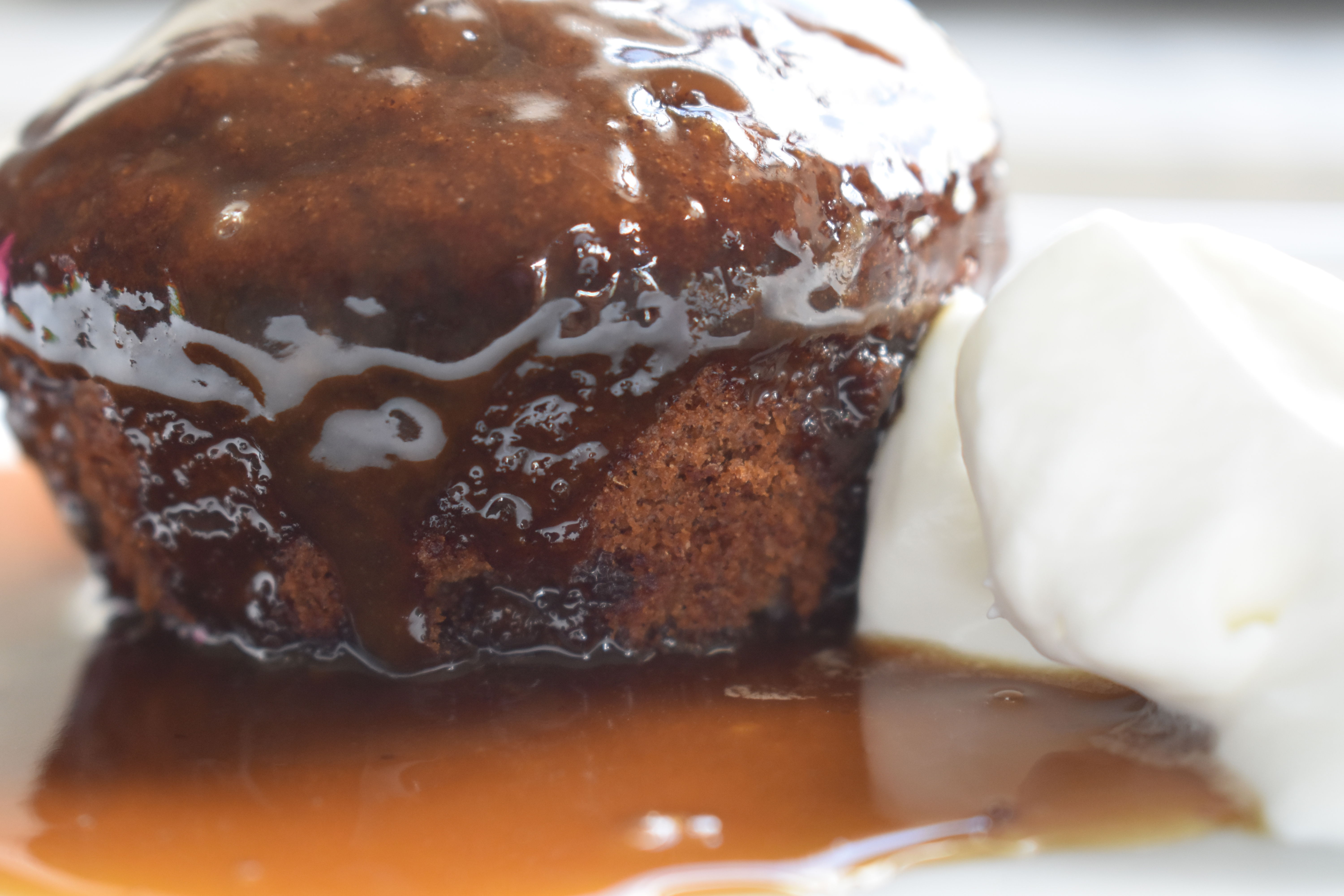 For the Pudding:
5 1/2 ounces chopped pitted dried dates
• 1 cup water
• 1/4 cup butter
• 2/3 cup firmly packed brown sugar
• 1 1/2 tsp vanilla extract
• 2 medium eggs • 2 tbsp molasses
• 1 1/2 tbsp golden syrup (or substitute dark corn syrup)
• 1 cup + 2 tbsp all purpose flour
• 1 tsp baking powder
• 1/2 tsp baking soda
For the toffee sauce:
1/2 cup whipping cream
1/4 cup butter
1/4 cup firmly packed brown sugar
1 tbsp molasses
2 tbsp golden syrup
2 tsp vanilla extract
Pudding:
Add the dates and water to a small saucepan.
Bring to a boil and simmer over low heat for only a couple of minutes. Let stand for a few minutes while preparing the rest of the batter.
Cream together the butter brown sugar and vanilla.
Add the eggs, one at a time, beating well after each addition.
Add the molasses and golden syrup and beat well.
Sift together the flour and baking powder.
Add the dry ingredients to the creamed mixture in three equal portions mixing until smooth after each addition.
Puree the date mixture in a food processor or blender before mixing in the baking soda.
Add this hot mixture immediately to the batter and mix until smooth.
Pour batter into well greased and floured 9 x13 pan (15-18min.) or muffin tins and bake for about 18 – 20 minutes at 350 degrees F until the center is just firm. The 9x13 will yield a flatter cake, but it's perfect for absorbing that gooey toffee sauce.
Serve warm with Toffee Sauce.
Sauce:
Bring all of the ingredients to a slow rolling boil for about 2 min before serving over the baked puddings.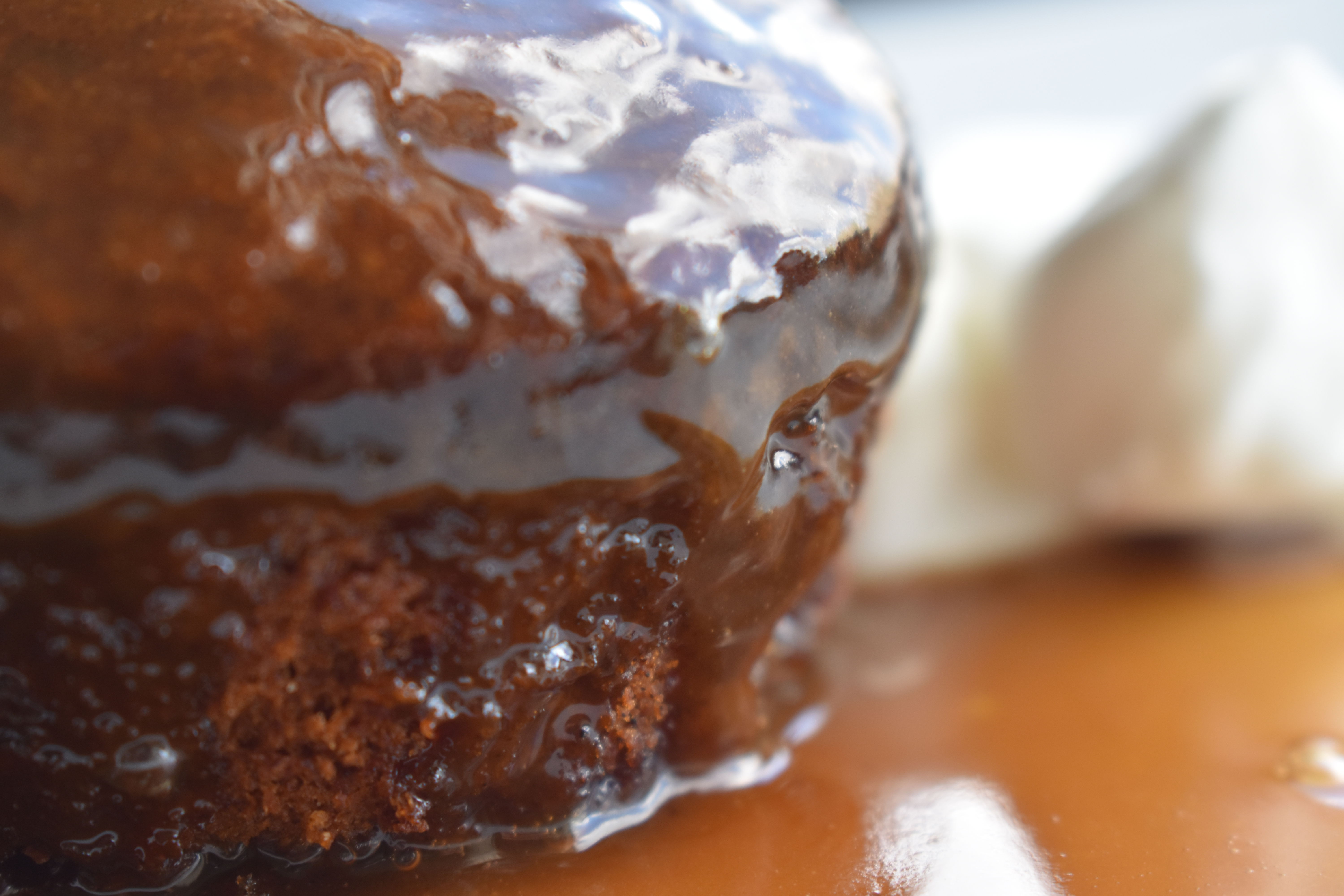 ENJOY!!!