This goes so well with tostones, but the tasty sauce sure adds bold flavor to blander veggies. What better way to dress up and celebrate cauliflower?
You can see how this would be fantastic with any grilled meat too. :)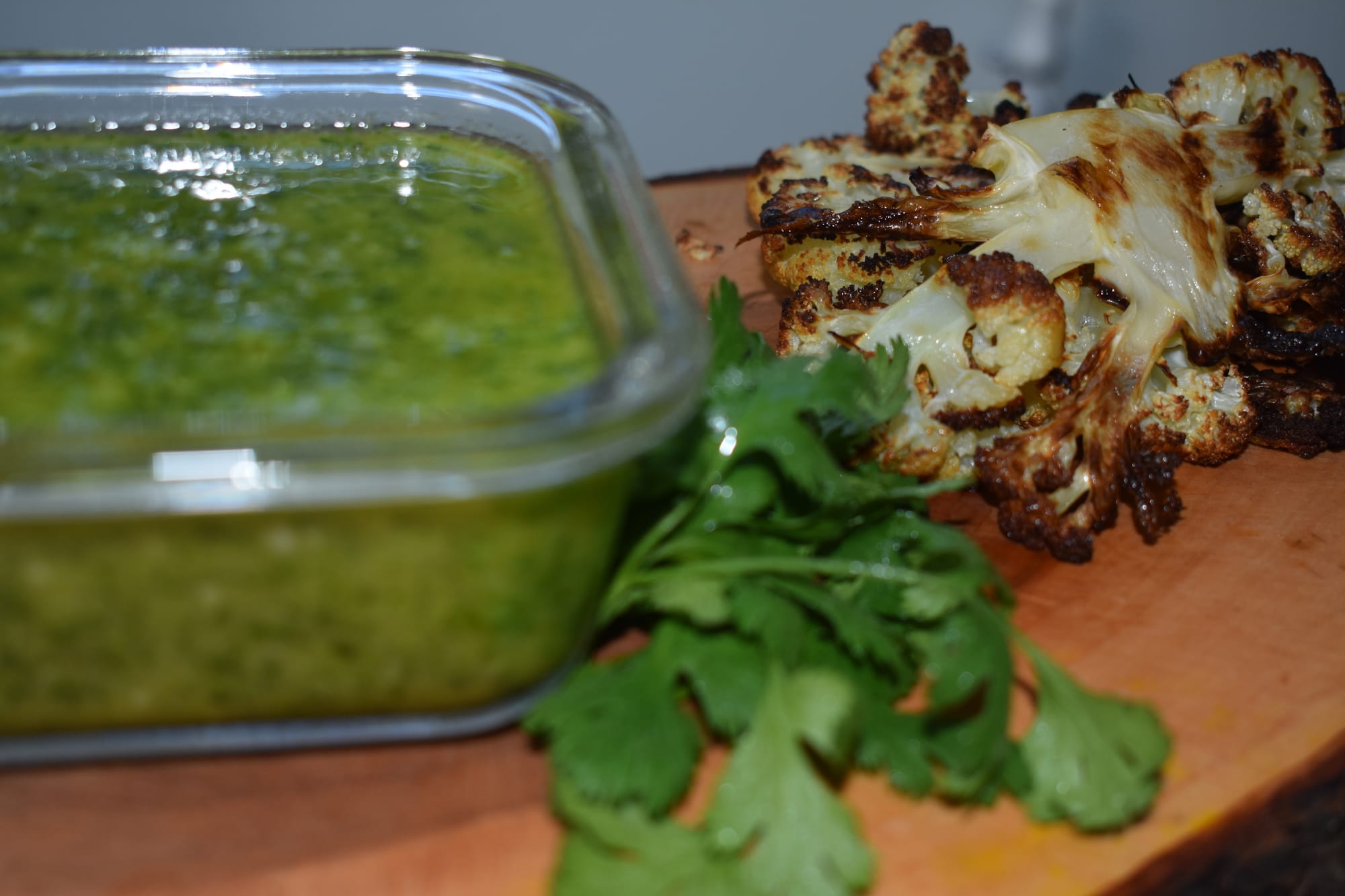 Click HERE for video
This is a quick chop, dump, and whiz in a food processor.
CILANTRO GARLIC SAUCE
8 garlic cloves
1 C cilantro leaves
2 Tbs finely chopped onion
1 C olive oil + drizzle for cauliflower
1 tsp salt.
1 head cauliflower cut in thick slices
Combine first 5 ingredients together in a food processor until mixture is blended.
Drizzle olive oil on cauliflower slices.
Place on a hot grill or roast in the oven, 5-10 min.
Sprinkle with salt. Serve with cilantro sauce.
Enjoy.