The title sounds so fancy, hunh?
I had to make fish meatballs show up differently.
This is my grandmother's recipe book everyone.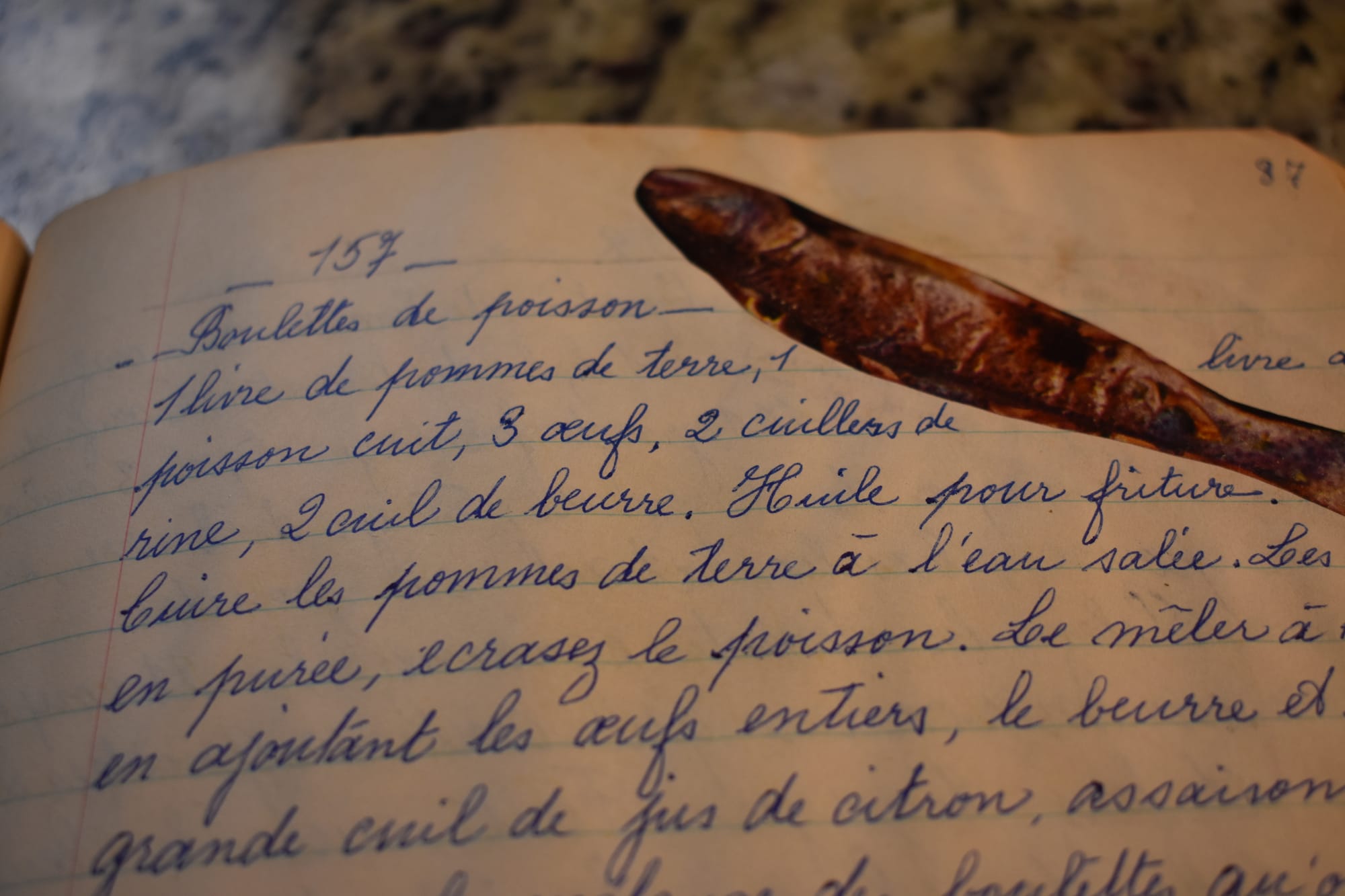 We won't get into why they don't teach cursive in schools anymore... My daughter's school did teach it, so I'm glad for that.
Back to my croquettes, they're light and fluffy. I served it simply with a raw carrot salad and lemon.
You can easily put it in a tomato sauce, add onions...
Let's see how we do with this recipe.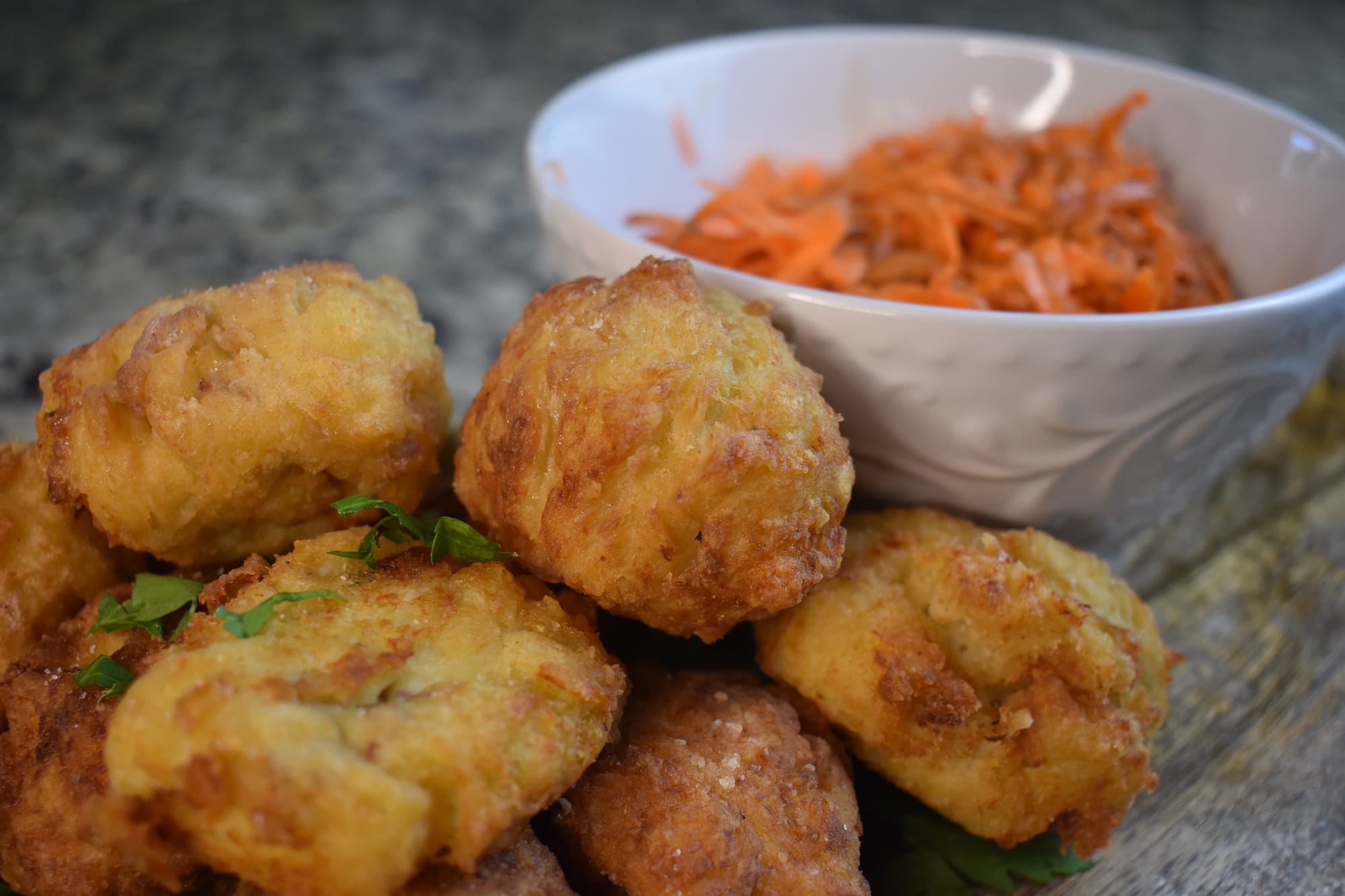 Click HERE for video tutorial
1lb potatoes
1lb cooked fish (I used cod)
3 eggs
2 Tbs flour + more for dredging
2 Tbs butter
1 Tbs fresh lemon juice
salt and pepper
Oil for frying
Cook potatoes in salted water. Puree.
Mash cooked fish with a fork.
Mix fish and potatoes in a bowl. Add flour, eggs, lemon juice, and butter. Season with salt and pepper.
Pour flour in a bowl or plate.
Shape croquettes with two spoons (as shown in video) or with your hands. It will be sticky. Roll croquettes in flour.
Prep a frying pan with oil. When hot, place fish croquettes in oil and fry until golden.