Not gonna make Trick Or Treat this year?
There's no reason you can't have a little fun among friends.
What do you need?
1 doz glazed doughnuts
1 package (120 of simple Dracula teeth (find at Dollar or Halloween stores)
Package of mini chocolate chips
Squeeze the plastic teeth in half and press into the doughnut hole to create a snarling mouth. Press chocolate chips in place to create the eyes.
Super cute!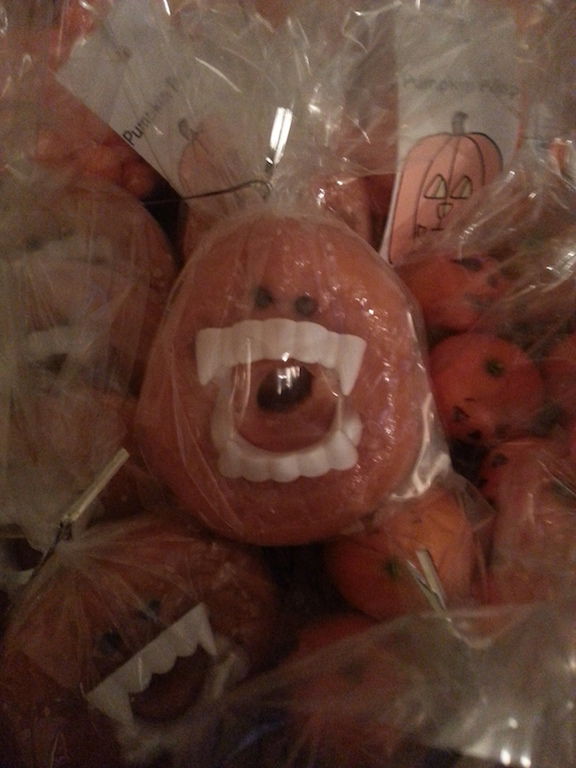 Going to a function? Place them in clear goodie bags and seal. Place in a beautiful woven basket and off you go.
Enjoy