An orange cake. How bright?
I got into grandma's handwritten recipes again and found this: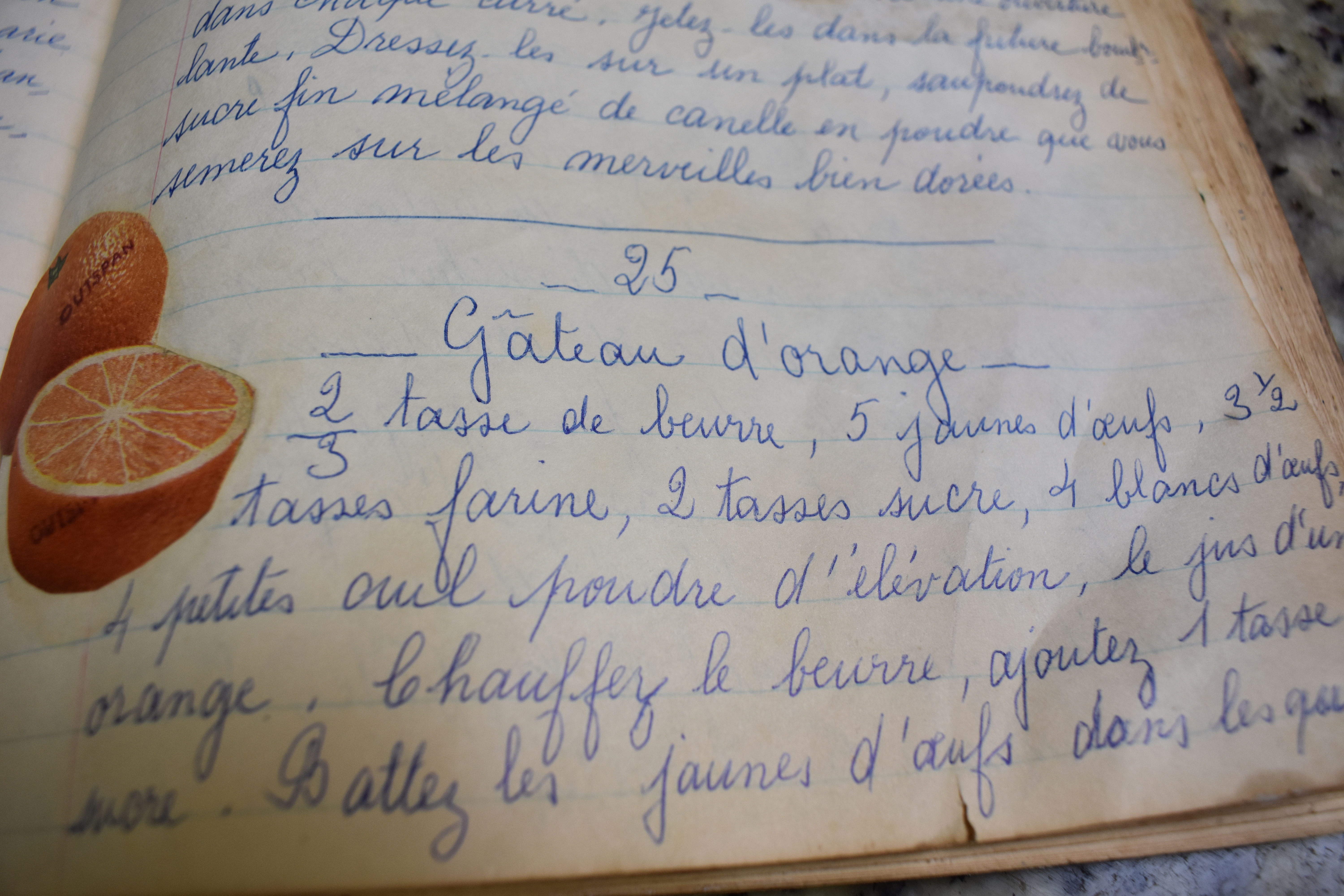 Watch video HERE
2/3 C butter
5 egg yolks
3 ½ C flour
1 3/4 C sugar + ¼ C.
4 egg whites
4 tsp baking powder
2 ½ C orange juice ,divided
3 Tbs orange zest
1 tsp vanilla extract
1 Tbs orange flavoring
Ganache: 2:1 ratio.
½ C heavy whipping cream to 1 C semi-sweet, or dark chocolate, chopped.
In a saucepan, heat butter and 1 C of sugar.
In a mixer beat egg yolks with remaining 1 C of sugar.
Add butter mixture to yolks, until well combined.
Sift flour and baking powder. While alternating, add flour, then orange juice to yolk/butter mixture.
Add orange zest, orange flavoring, vanilla extract.
Beat egg whites until peaks form. Fold into batter.
Place in buttered/floured mold.
Bake at 350 degrees until done, when a toothpick or knife inserted in the center comes out clean.
In a saucepan, add remaining 1 ½ C orange juice and ¼ sugar.
Heat until it thickens slightly, 2-4 min.
With a skewer or toothpick poke holes all over top of cake. Pour orange glaze over cake while still warm.
Allow cooling slightly.
In a saucepan, heat whipping cream to just below a simmer and remove from heat. Add chocolate. Stir until smooth. Allow cooling for a few minutes before pouring over cake.
Add orange zest over top if desired.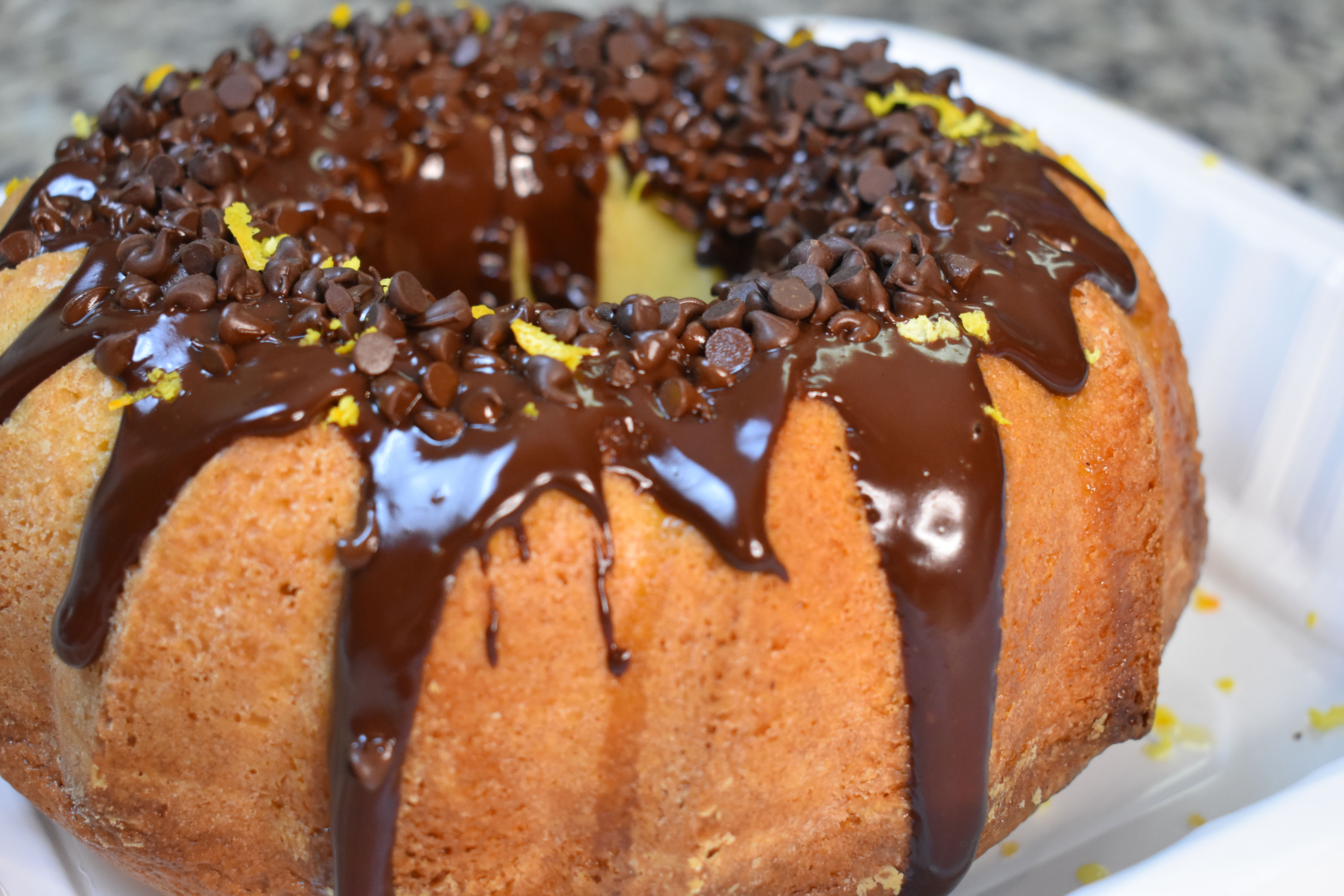 Enjoy.