How could you not?
You can add sprinkles, I'm all in for the holiday season.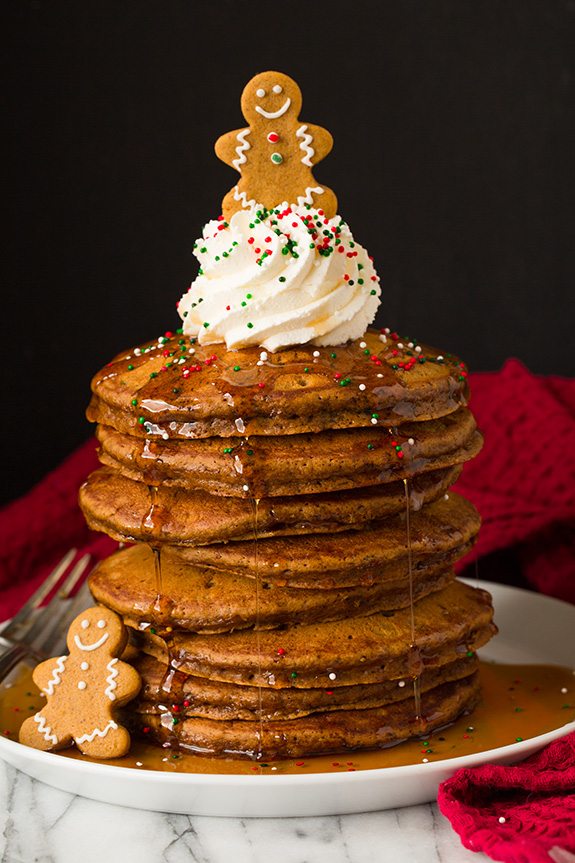 1 Cup all- purpose flour
1 1/2 teaspoon baking powder
1/2 tsp ground cinnamon
1/2 teaspoon ground ginger
dash of ground cloves
1/2 C milk
3 Tbs molasses
1 Tbs vegetable oil
1 egg; lightly beaten
Combine first 5 ingredients in a large bowl; stir well. Combine milk and next 3 ingredients; add to dry ingredients, stirring until smooth.
Spoon about 1/4 C batter onto a hot nonstick griddle or skillet. Turn pancakes when the tops are covered with bubbles and edges looked cooked.
Yum!
Yay for holiday flavors!
Enjoy.
Thanks for being here.