Awww. What's "rosy" and sweet? I love desserts that give you a warm hug from the inside, and these do just that.
These beauties go from raw to satisfying bites, in a matter of minutes.
This dessert is from India. Gulab means rose water. Jamun is the shape.
If you want to try your hand at something different for Valentine's, especially if you're planning a nice romantic dinner for you and your S/O... Hint, hint. Check the recipe and video below.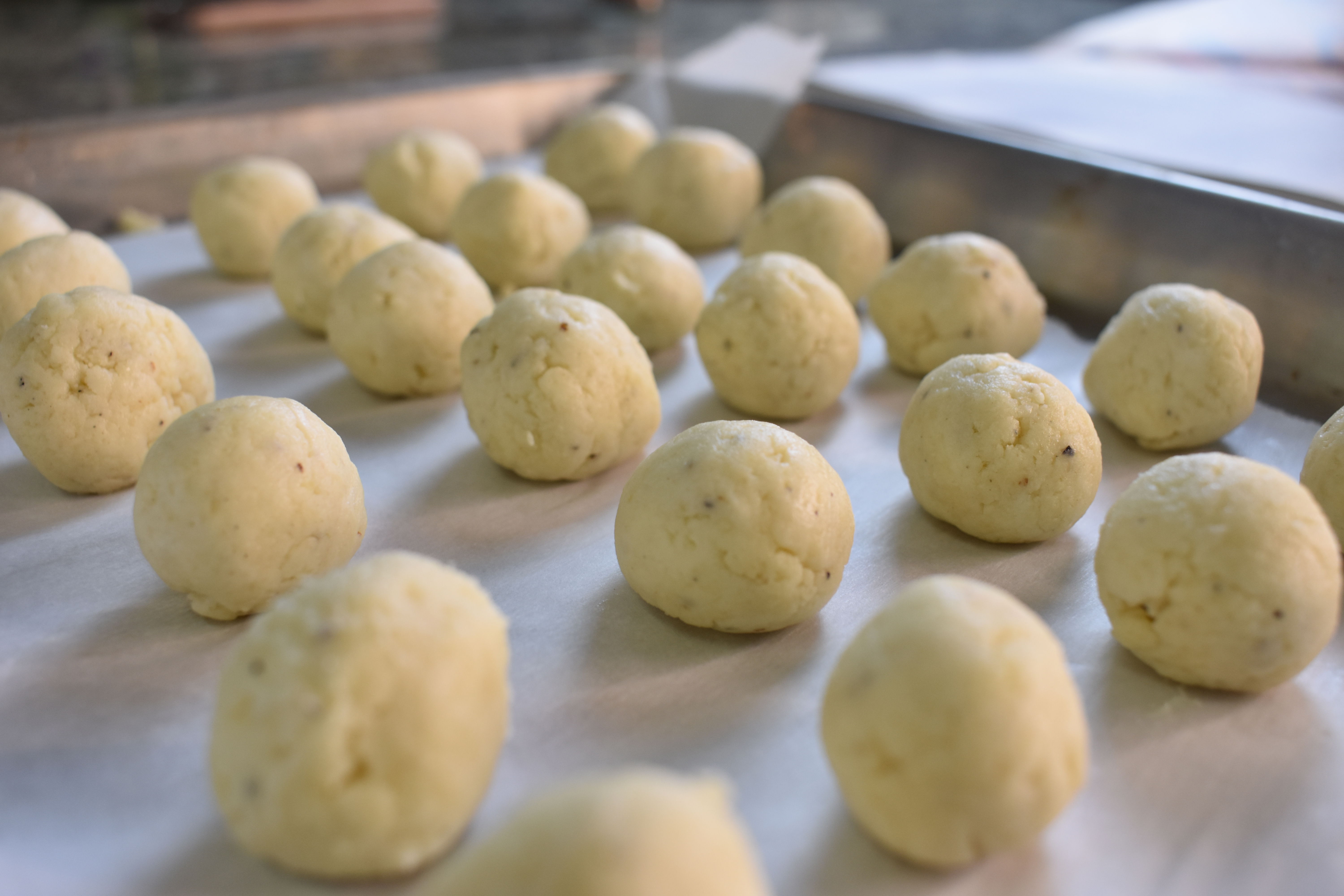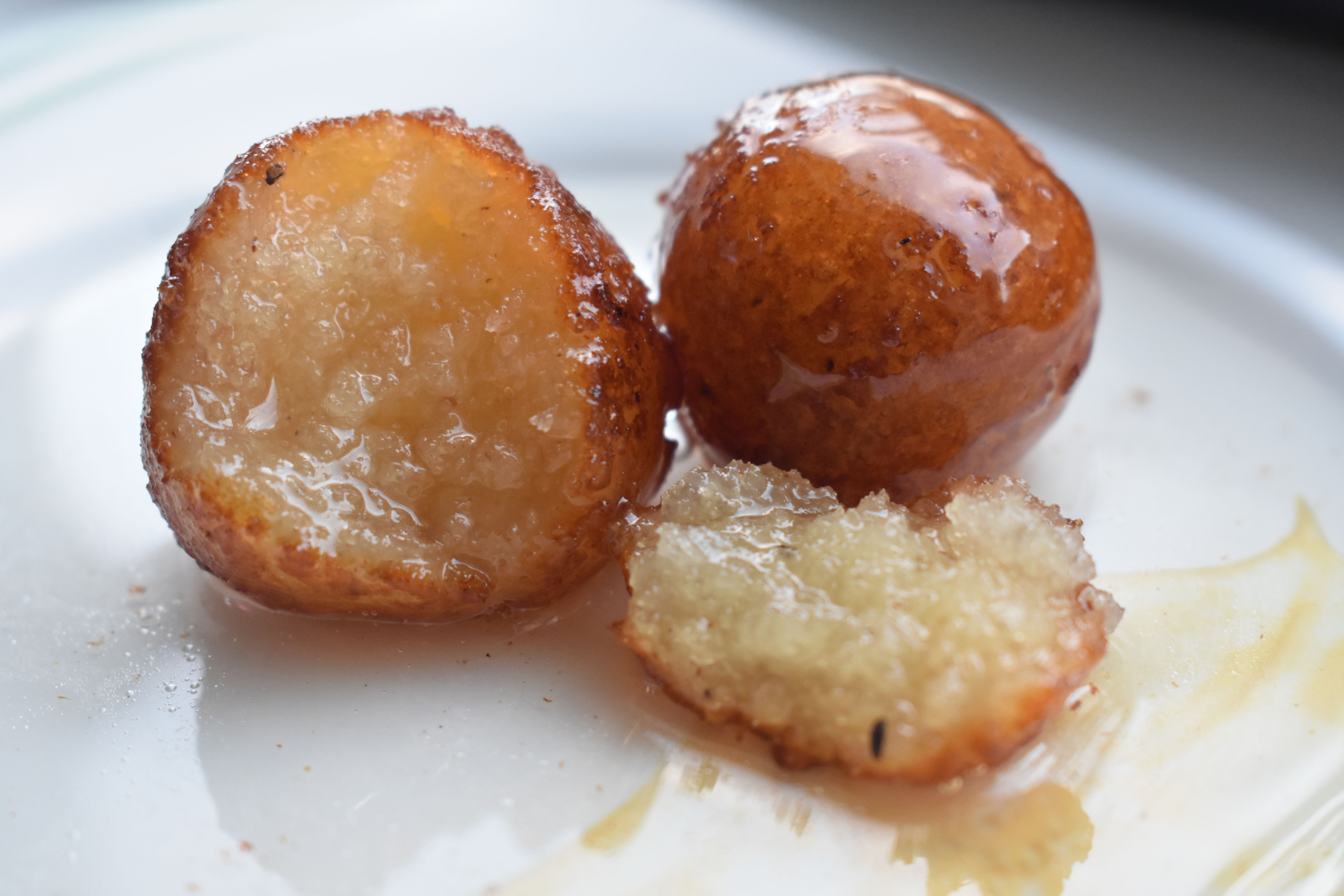 Watch video HERE
Don't have Facebook? Check me out at KHAL.com
https://khal.com/posts/by/SHUDI/
1 Cup milk powder
1 ¾ oz. blanched almonds, ground
5 oz plain flour
1 tsp baking powder
½ tsp ground cardamom
1 oz butter, chopped
¼ C natural yogurt
oil, for frying
1 Cup sugar
a few drops of rose water
Sift dry ingredients into a large bowl and add butter. Rub butter into flour with your fingertips until it resembles fine breadcrumbs. Make a well, then add yogurt and 2-3 Tbs of water. Mix with a flat bladed knife, or in a food processor.
Shape dough into small balls about the size of quail eggs. Cover with a damp cloth, set aside.
Fill a pot 1/3 full of oil. Heat to 350F/180C.
Deep fry jamuns in small batches until a deep brown. Don't let them cook too quickly as they will be raw on the inside. They will puff up a little bit.
Drain in a sieve set over a bowl.
Place sugar and 1 ½ Cups of water in a saucepan, stir until sugar dissolves. Bring to a boil, and then simmer for 5 min.
Place warm jamuns into a bowl and pour the syrup over them. Leave to soak and cool until slightly warm.
Drain and serve piled high in a bowl.
What am I suppose to do with the remaining bottle of rose water, seriously? Use it as a skin cleansing tonic…
What about the extra milk powder? We'll attempt Puerto Rican Dulce de Coco soon. :)
Enjoy. Thanks for being here.