I feel most of us have been all about "Home Ec" these days. Some of you have been thrown back into the world of homemade meals over the quick frozen foods or take out, but I have seen a difference in my life by being conscious of buying organic, making meals from scratch, and portion sizes.
Sure, I still fry foods. I don't deny myself those cravings. But consider smart pairing if you love frying.
I'm a super fan of parchment paper (talk about easy clean up) and baking sheets--1/4, 1/2, full; I have all sizes
We're going a little Scandinavian with a dill/sour cream dipping sauce.
In Sweden they are fans of boiling potatoes with dill.
I was ridiculed for my pronunciation of "dil potatis" in the video. We had to take a minute and get it right.
These tater tots are easier to make than you think. They are fluffy on the inside and crunchy on the outside.
If you have little piglet or iguana living in your yard, then consider giving them the potato skins. Until then, make "chips" with them as shown here. How about lemon grilled chicken or salmon with this?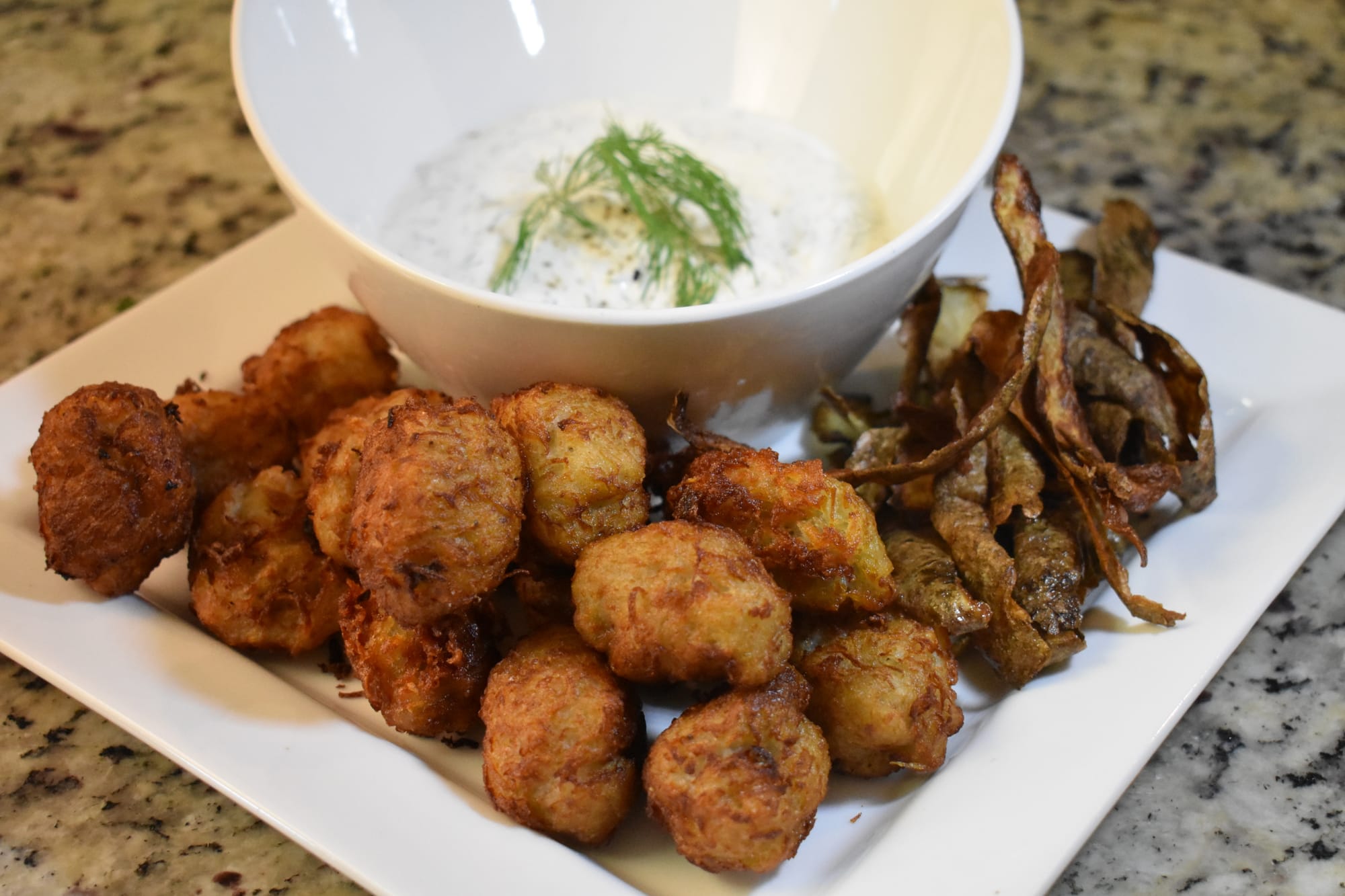 For video and recipe click HERE
Enjoy.
Thanks for being here.