When considering dinner, sometimes all it takes is tweaking the presentation or flavors.
Chicken Pot Pie is such a warm hug from the inside and an easy meal to put together; I just never found the thick, goopy gravy appealing. I was expecting two cousins over for beverages and dinner that day, so I prepped and stacked beforehand. The biscuits went in the oven as I was making the sauce, so I only needed about 5 minutes at the stove before presenting a stylish, upgraded meal. This individual chicken pot pie absolutely showed up differently. :)
Look what I did here with the chicken potpie featured. I wouldn't call it deconstructed-it's layered.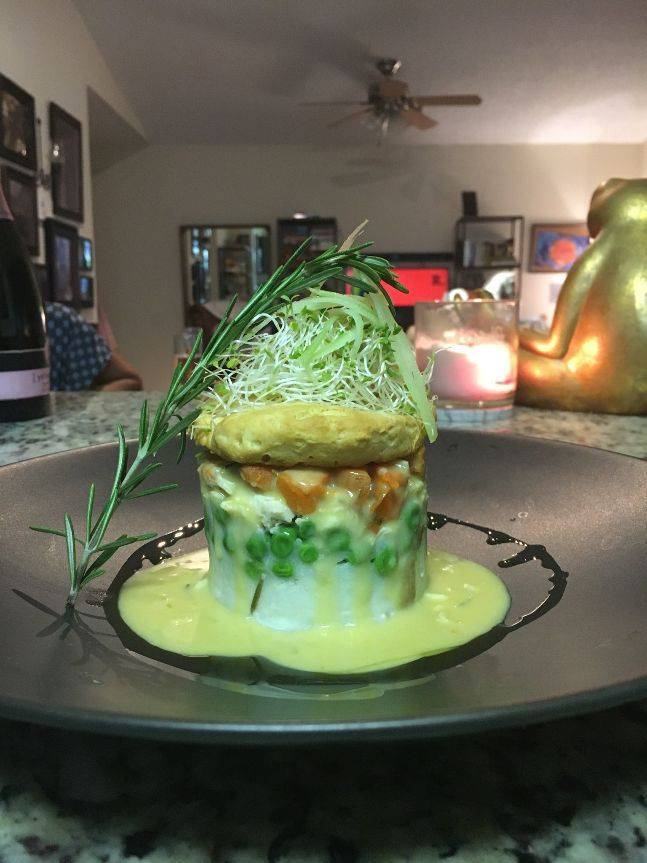 Each component was built up in a cooking ring: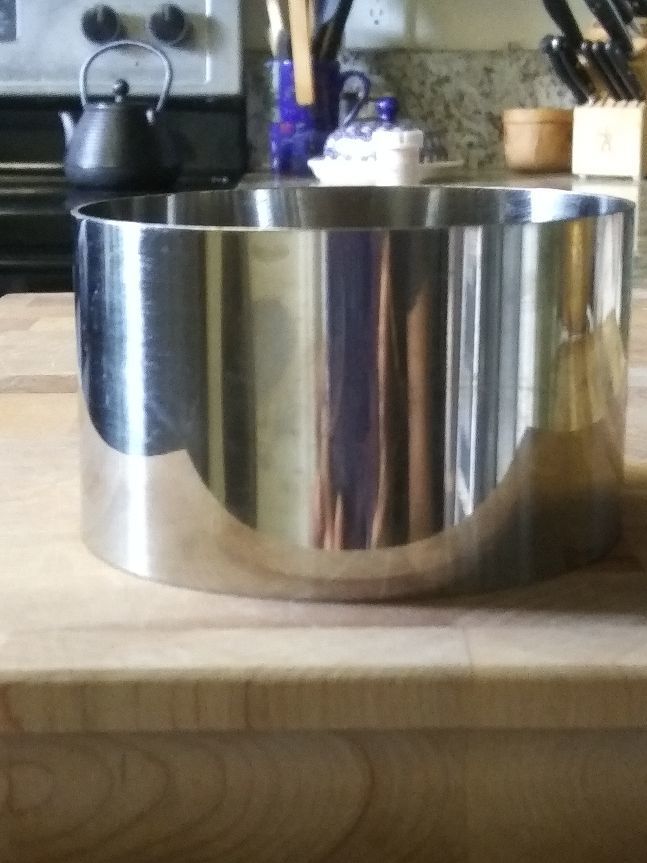 These are great and come in all sizes.
For the crust, I sliced biscuits width-wise, and baked them separately.
All the other ingredients were in separate bowls.
Mashed potato at the base, then peas, then cubed chicken that I sautéed with onions, rosemary, sage, pepper and salt, and then diced carrots.
I carefully drizzled the gravy over the stack before topping with a biscuit, sprouts and shaved celery. I ladled extra gave the dish a final swirl of olive oil.
The "gravy" is more of a sauce; it's not as thick.
Here's a quick recipe for the gravy:
1 1/C chicken broth
2/3 C milk or heavy cream
1/3 C butter
1 Tbsp. flour or cornstarch
In a saucepan, melt butter, then whisk in flour. While whisking, slowly add broth. Add milk. Stir until slightly thickened, 5min.
I won't have videos for every recipe, but I'm working on it.
This is all new for me, so I'm on it. I'll include a video for this soon.
Here's my little disclaimer:
Not all of my recipes will have videos, which includes this one.
I'm sure most of you have a classic chicken potpie or variation recipe.