This is one of my favorite appetizers to make.
I like it because it's quick. I always have someone dropping by, and this can be whipped up in a matter of minutes.

It can be accompanied by cucumber slices, bell peppers, or toasts tips if you don't have pita hanging around the pantry. If you find a store with fresh pita--I highly recommend it.

I recently discovered a Mediterranean market just walking distance from my home. I decided to explore said market because my daughter was in the mood for shwarma and we figured we'd ask. Well, the timing was so that a vendor was coming in with fresh pita of all sizes. I do mean fresh--the bags were still steaming.

They did have a little grill and deli in the back, so not only did we get shwarma, but Turkish delights, and Turkish coffee with cardamom. I had to get some other sweets I wasn't familiar with, because.
This "design" was inspired by a Mediterranean restaurant in England. They had the best hummus I've ever tasted to this day. They served it in a light blue bowl--which was quite pretty.
Try handcarved serving platters for even more rustic charm.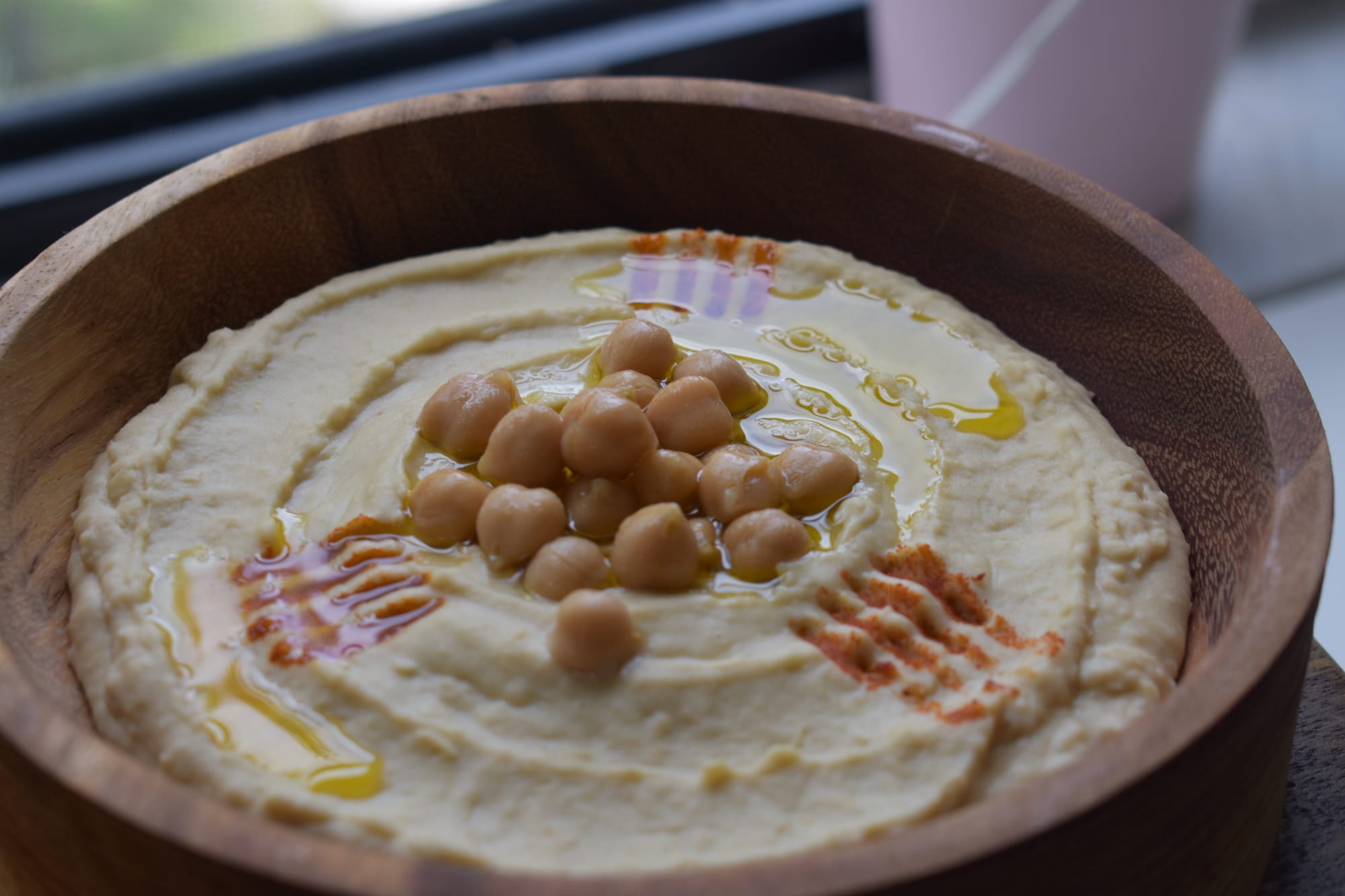 Check out the recipe and video for this smooth, creamy, tangy, and easy to eat appetizer HERE
Be sure to SUBSCRIBE to the SHUDI cooking Channel on YouTube
Thanks for being here.

BTW, I will never buy pita anywhere else.