I appreciate all of you visiting my blog and trying some of these recipes. It shows you are daring to step out of your comfort zone and open to tasting a variety of flavors.
I love that you want to try.
I love that you want to have more fun when you cook for your household--even if it's just a household of one. Why not?
This appetizer is Middle Eastern--Lebanese, I believe.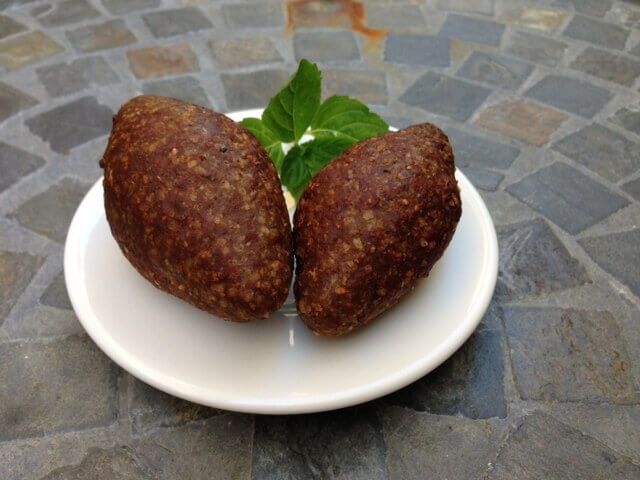 Click HERE for tutorial and recipe (in description box)
In Haiti there is a huge established community of Lebanese and Syrians who have been there for generations.
Kibbeh is a popular appetizer certainly influenced by these early settlers. I've made it with a twist, a simpler, faster preparation.
The best part is that you can freeze them in batches.
They are a wonderful snack for those of you who are still working from home.