It's that time of year for MANGOES! It's summertime, so do you have your grill out and ready?
This recipe is about combining both--mangoes and a grill. You can make it boozy, or keep it as is. It's a unique dessert and a lot of fun.
So, they say there are 1000 varieties, but I may have only seen 5-6 types at any given time. And what's the nutritional deal with this fantastic fruit originating from India? First of all it's great to support loaded with Vitamin C-this super fruit has the highest source of it. Next up is that one cup of mango provides 10% of your daily vitamin A needs. Vitamin A is essential for a healthy immune system, as it helps fight infections.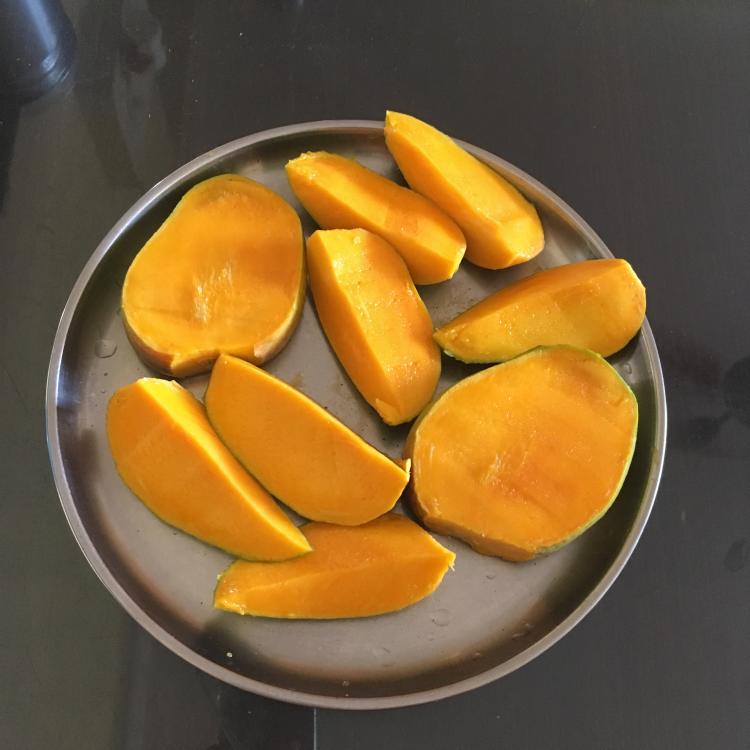 2 Medium ripe mangoes
2 Tbs grenadine
6 Tbs orange juice
4Tbs sugar (1 per packet)
4 Foil sheets
Grand Marnier or rum :) (optional)
Vanilla ice cream
Prepare mango by cutting lengthwise in half on both sides of the central pit. Score both mango halves in a criss-cross pattern. Push each mango half inside out. Separate cubes by cutting away from peel.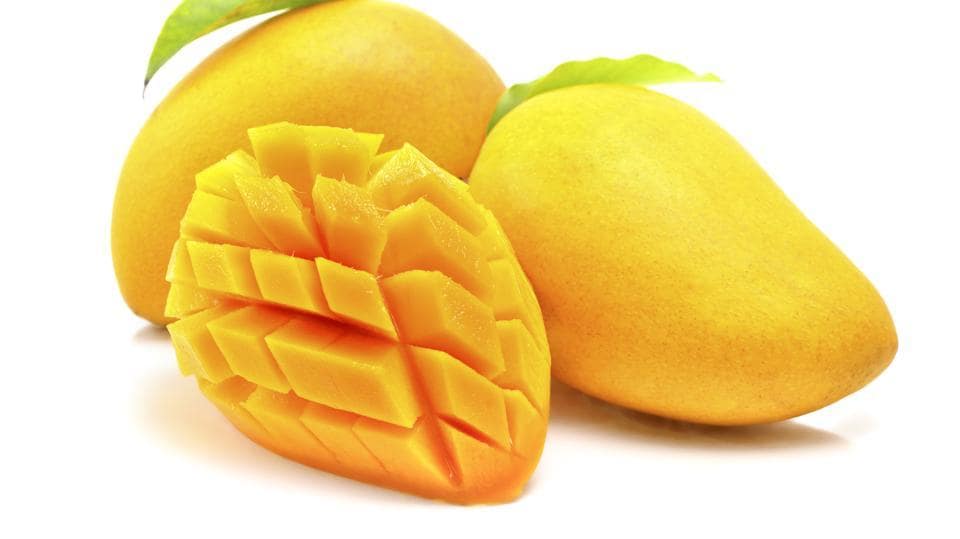 Mix mango, grenadine and orange juice and let marinate in refrigerator for an hour or so. Divide and place fruit and juice in foil paper; add 1 tbsp of sugar per packet; gather up edges to from individual packets. Place on BBQ rack over warm coals for 20-25minutes. Open packets and splash of Grand Marnier or rum over mango.
Place a scoop of ice cream on top. Yum!
Enjoy!
Thanks for being here.