Kabotcha is a Japanese variety winter squash and the star of this recipe!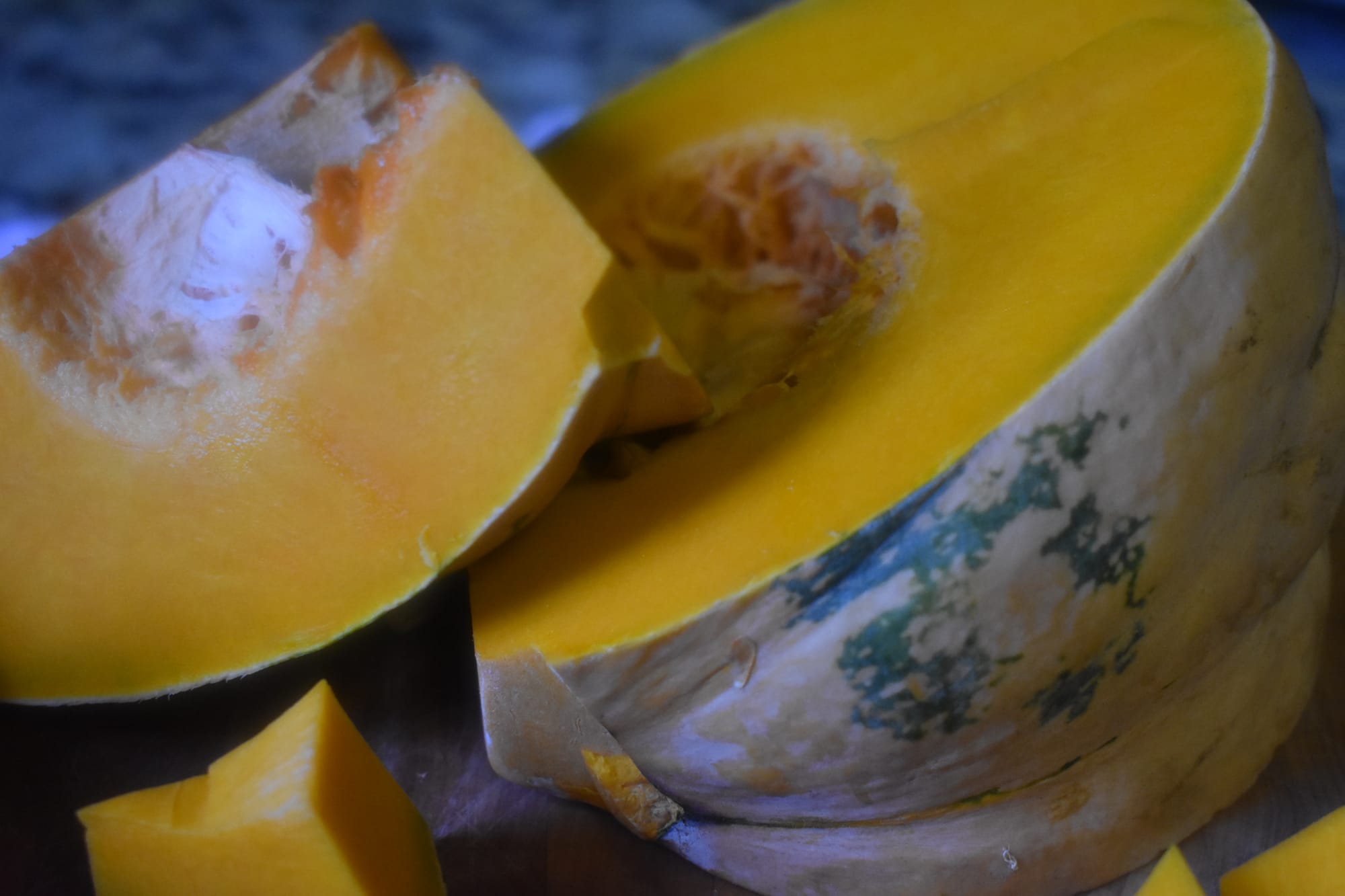 Okay, butternut squash will work just as well.
Pumpkin or squash, which is it?
We may not all look alike, but we're all family here.
Pumpkin is a type of squash. Squash is considered a fruit and grows on a vine.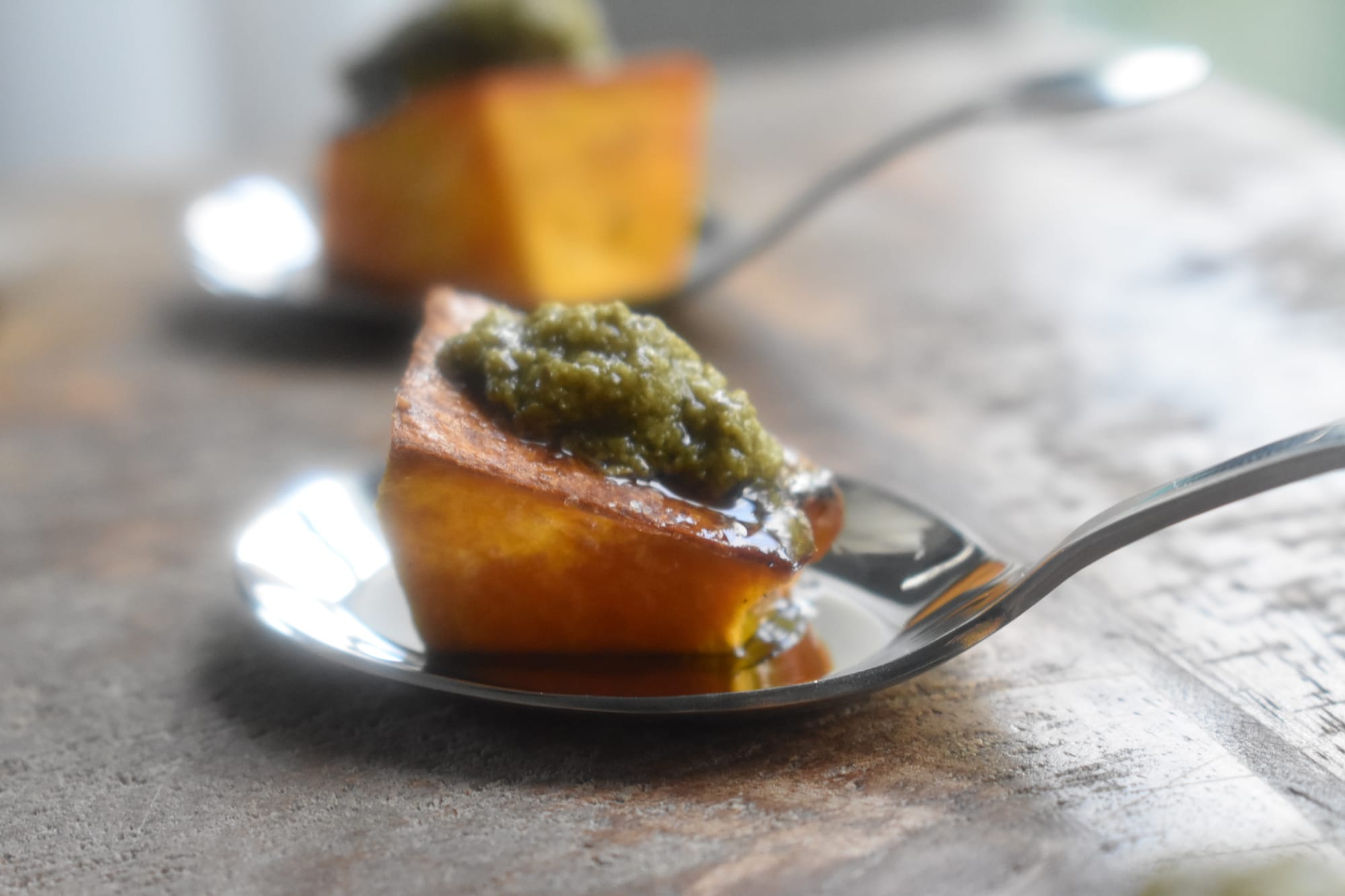 How simple is this?
I think this could make it to the Thanksgiving appetizer table with all of its rich fall colors.
Each bite has a tiny dollop of pesto for some added tanginess. You can even sprinkle extra Parmesan cheese on top.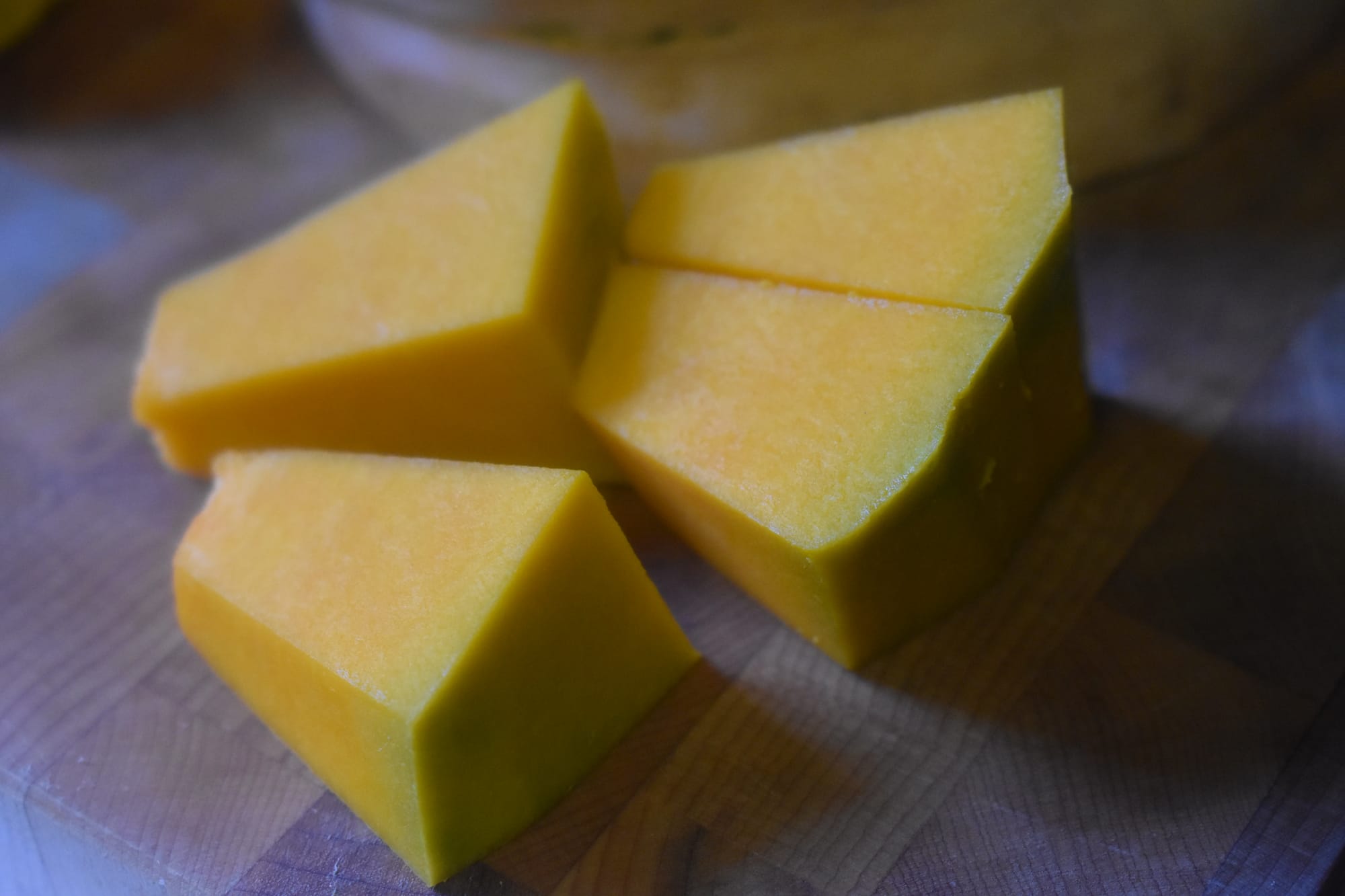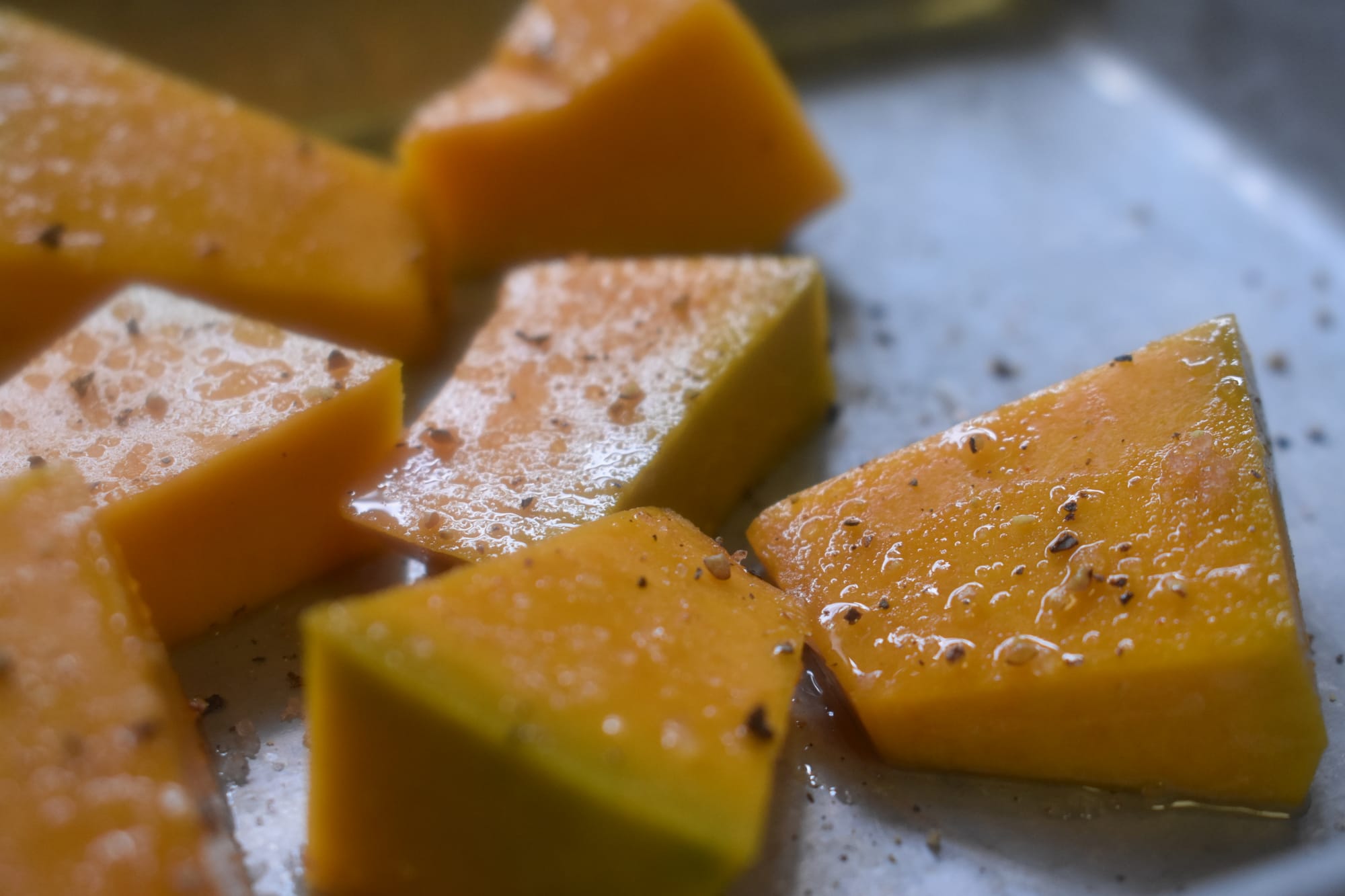 1 ½ lb kabotch or butternut pumpkin
3 Tbs oil
2 ½ tbs roasted hazelnuts (or pine nuts)
2 ½ tbs arugula/rocket (or basil)
1-3 tbs grated parmesan
Preheat the oven 200 degrees
Peel pumpkin and cut into ¾ inch slices, then cut into 1 ½ inch rough chunks.
Toss pumpkin 1 ½ tbs oil, some salt and cracked black pepper until coated.
Spread on a baking sheet and bake for 35 minutes or until cooked.
For the pesto:
Process the hazelnuts, arugula, 1 tbs Parmesan cheese and remaining oil until they from a paste. Season with salt and pepper.
Spoon a small amount of the pesto onto each piece of pumpkin and sprinkle with remaining Parmesan and black pepper if desired.
Serve warm or cold.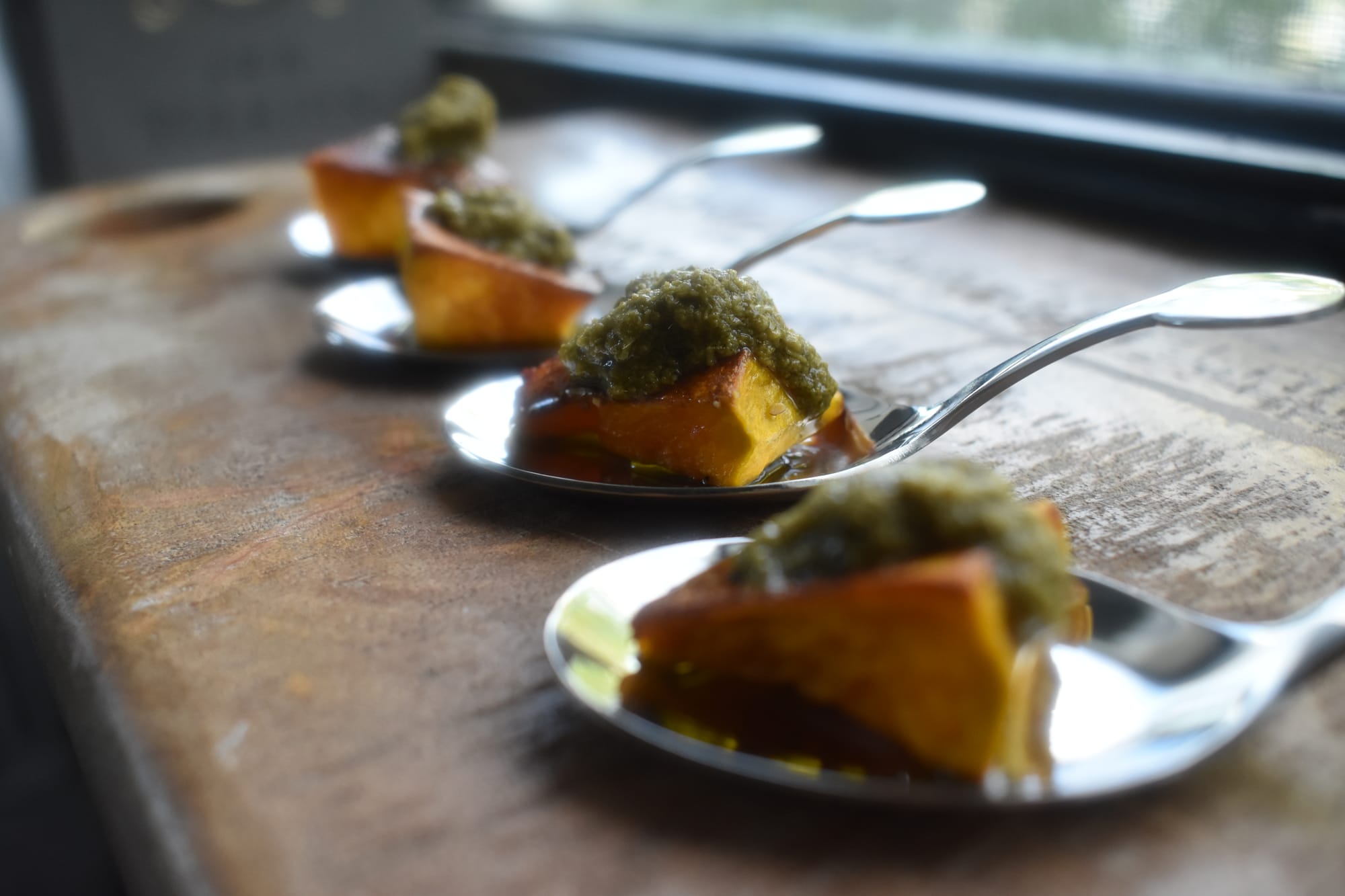 BTW:
Pesto can be made several days ahead. Pour a film of oil over the surface to prevent discoloration. Tip off oil before using the pesto.
Kabotcha squash. In Haiti, they use this variety as a base for a traditional soup called Soupe Joumou. If you happen to be in a Haitian household on January 1st, expect to have an endless bowl. If you've never had it, think of a beef stew with a pumpkin base.
Enjoy!