Chicken Paprikash!
It's Hungarian and delightful with a lot of paprika. I had this as an appetizer served with soft pretzels.
However, you can serve it with spaetzel or rice. If you choose a different pasta, I would go with the type that can "grab" the sauce in its nooks and crannies, like a spiral or shell.
It's easy to make, flavorful and a little twist to show up differently at the dinner table. Here's a quick overview, but the full recipe below.
First, brown the chicken in butter: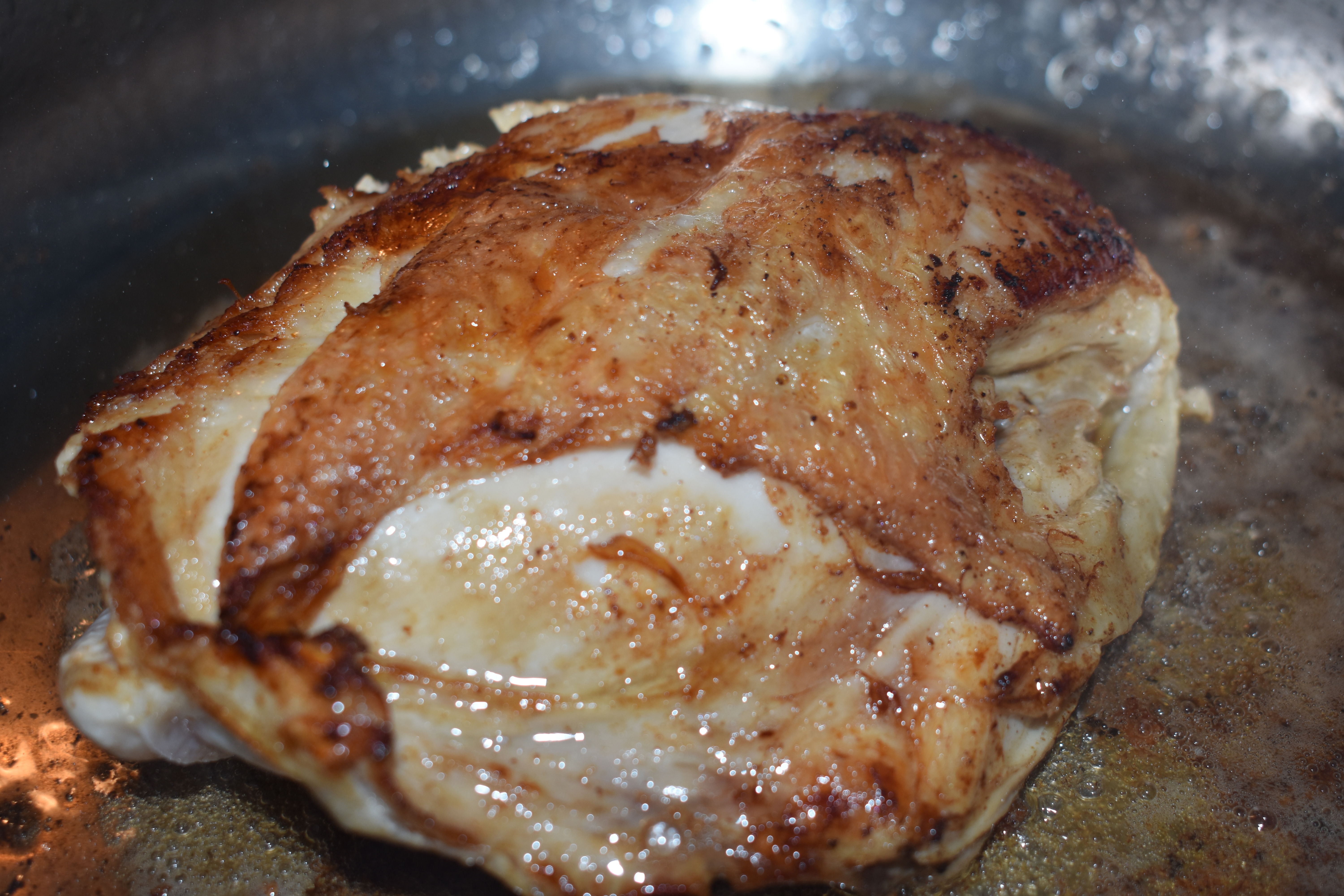 The next step is with the onions, tomatoes and garlic: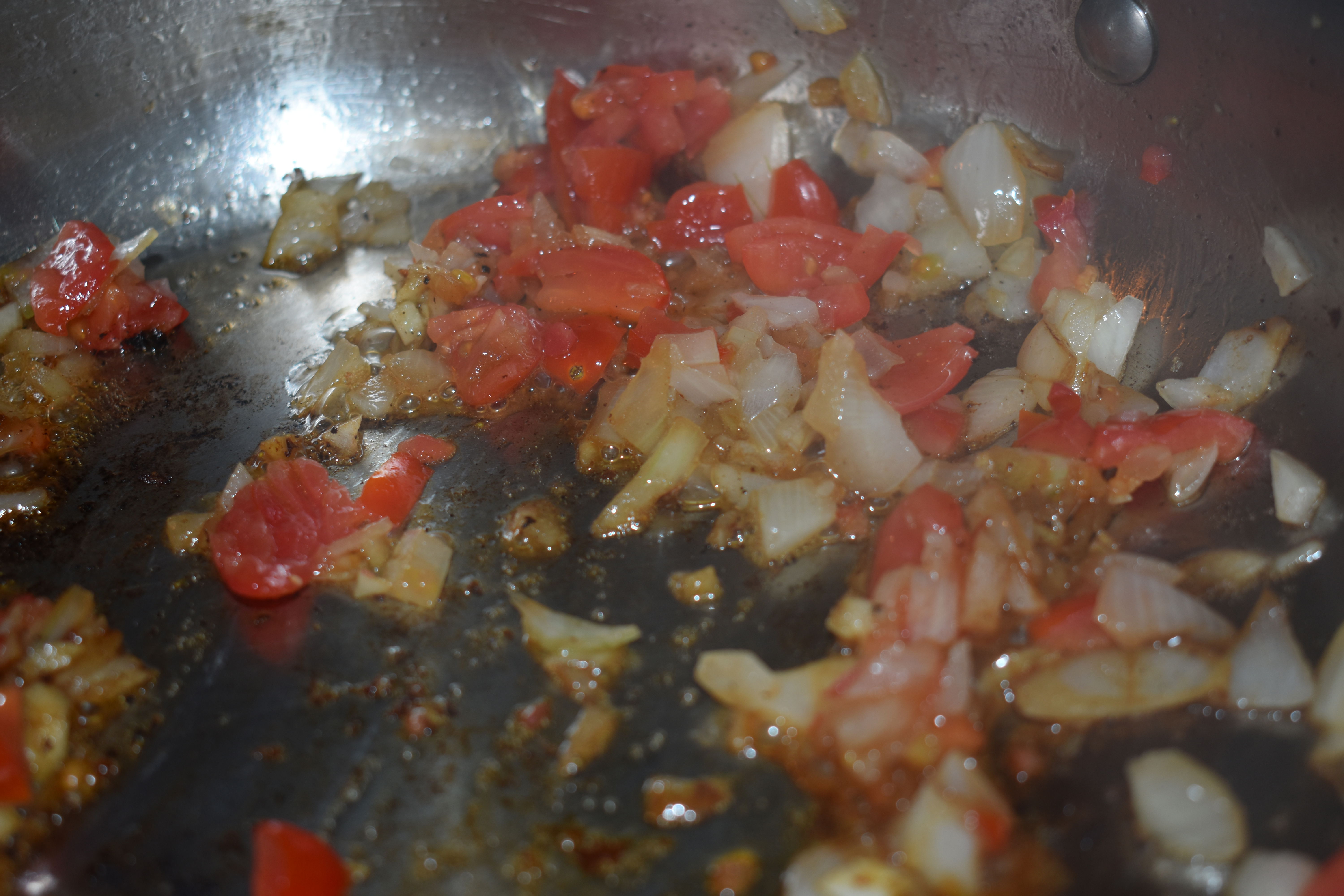 Then comes the crazy amount of paprika. I used both regular and smoked: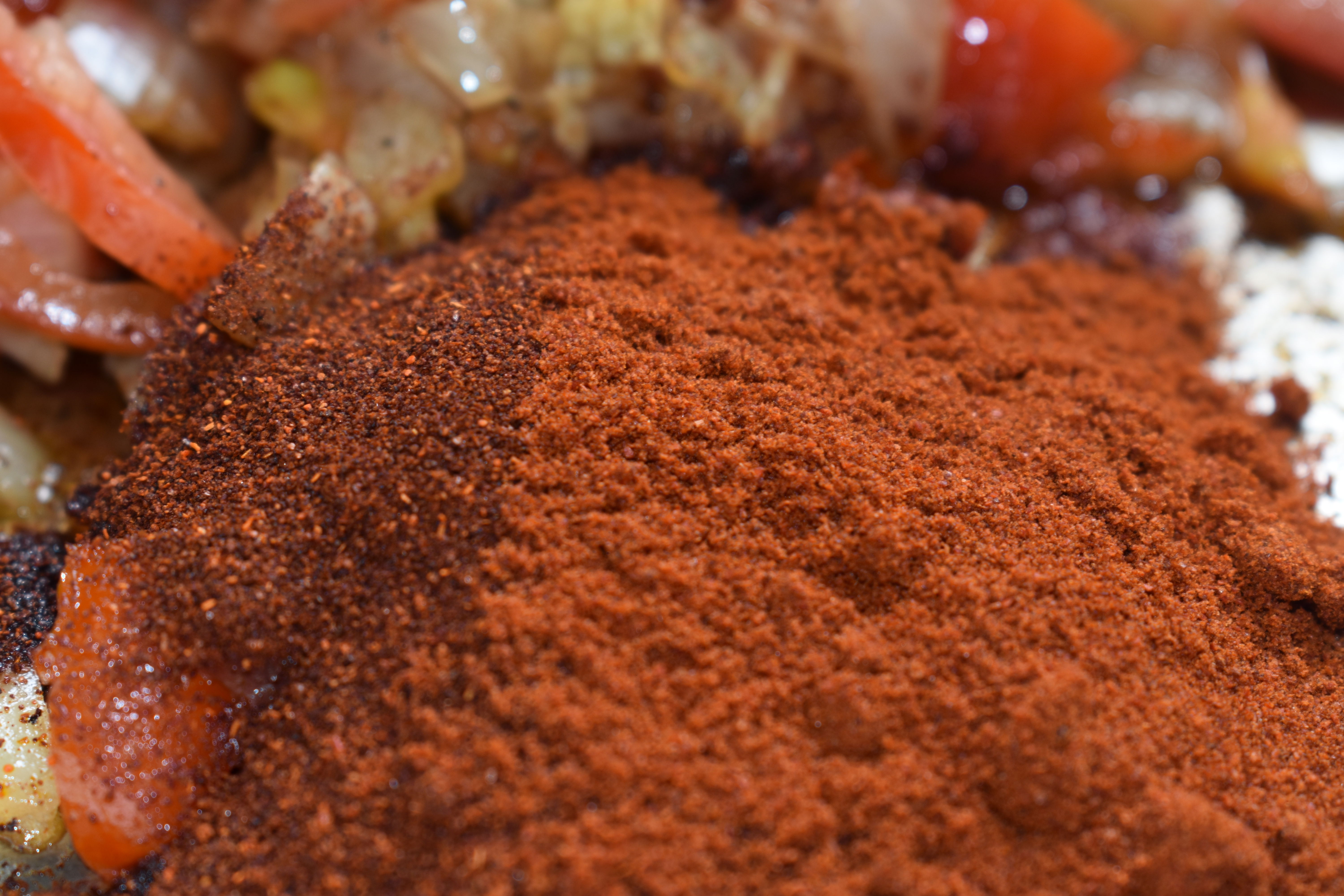 The chicken goes back in with chicken stock and pepper, where it simmers in that cozy sauce for a while...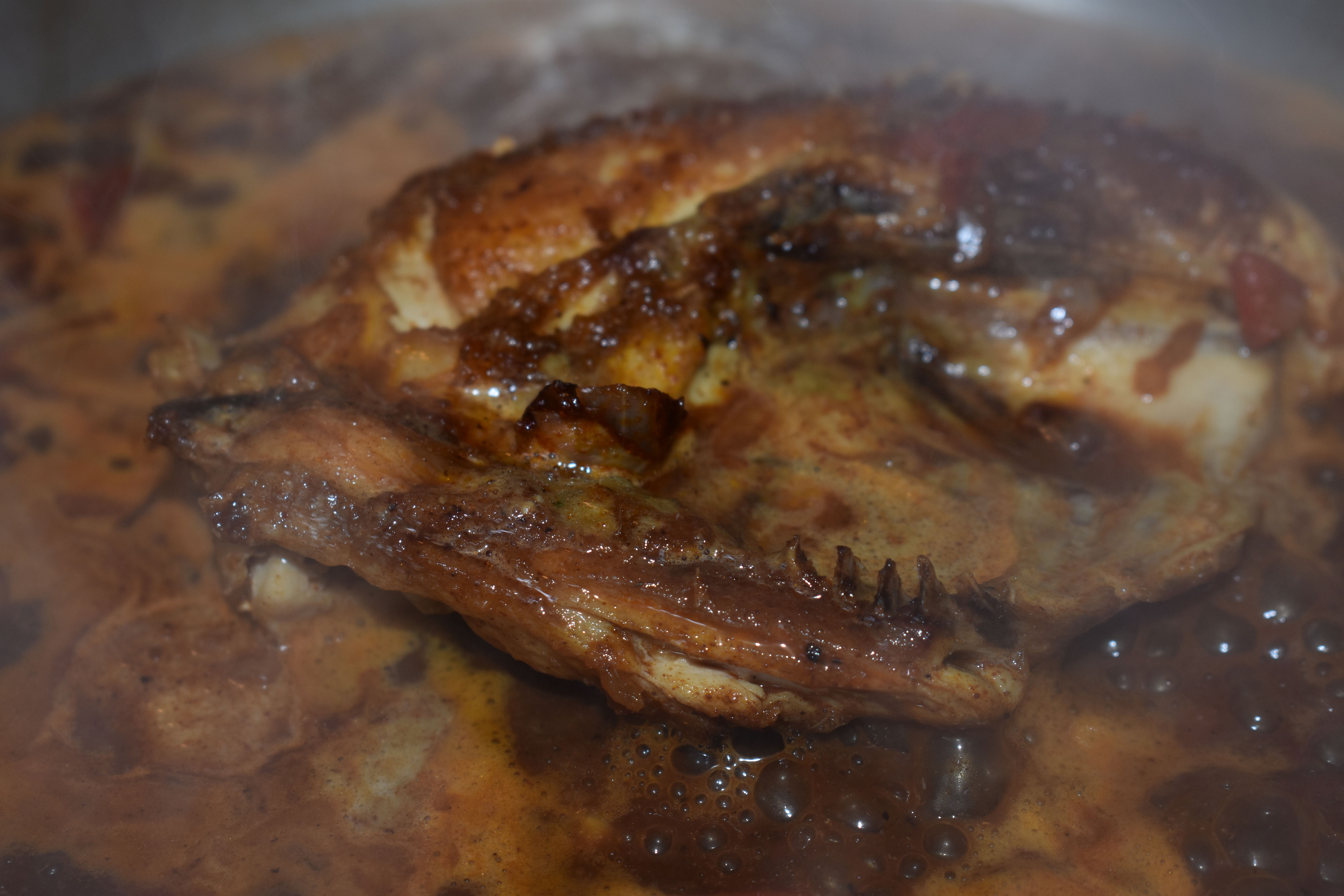 The next step is combining the creams, adding it to the sauce until it thickens, and tahdah! Pour on your rice or pasta. You've just rocked out another AMAZING dinner.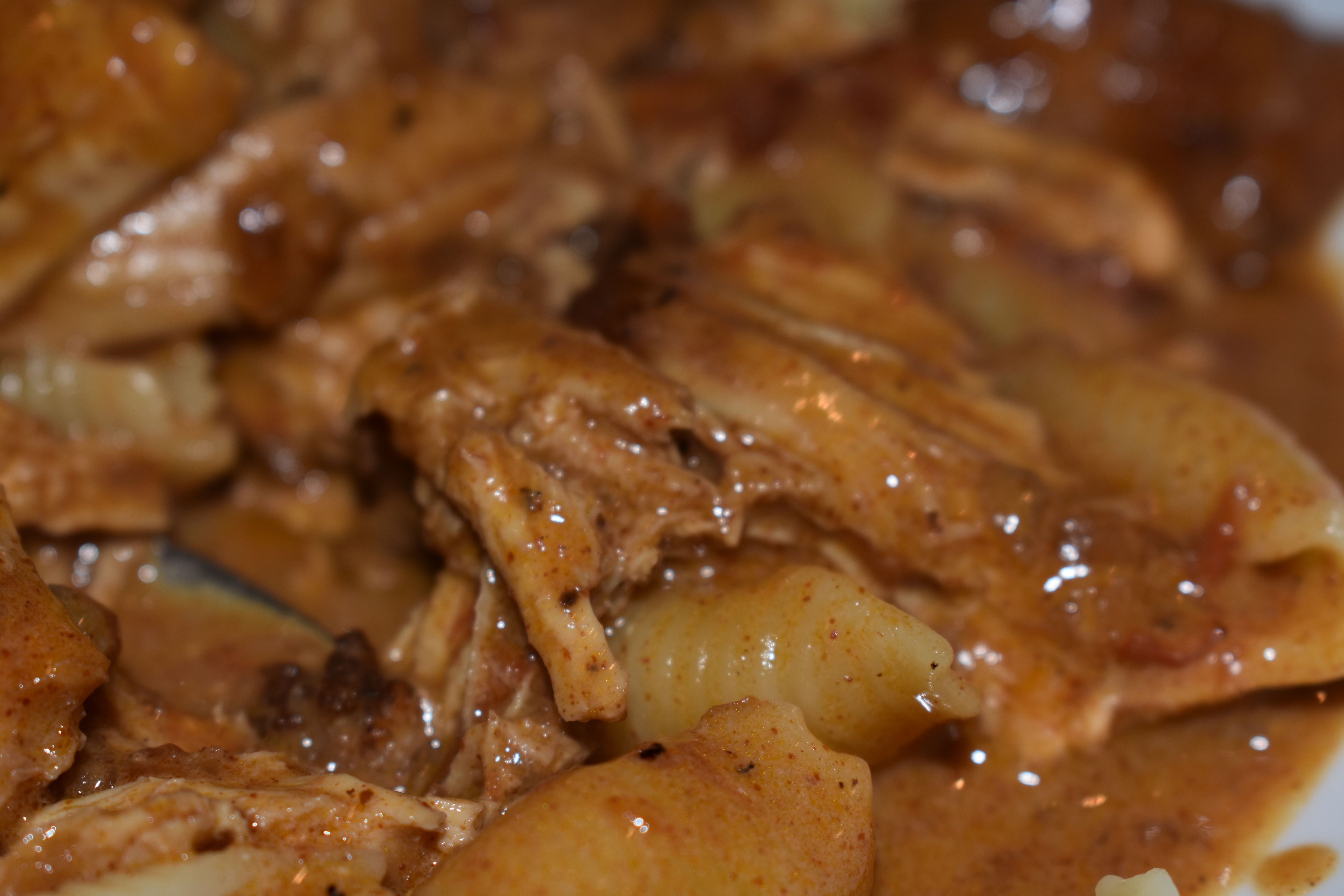 WELL DONE!
1 Tbs butter
1 lb chicken ( I had two breasts)
1 small onion, very finely chopped
1 clove garlic, finely minced
1 Roma tomato, seeds removed and very finely chopped
1-1 1/3 Tbs paprika (Hungarian paprika is a thing)
3/4 C chicken broth
1/2 tsp sea salt
1/4 tsp ground black pepper
1 Tbs flour
1/4 C full fat sour cream
2 Tbs heavy whipping cream.
Heat butter in a heavy pot and brown the chicken on all sides. Transfer chicken to a plate. In the same oil, add the onions--cook until golden brown. Add the garlic and tomatoes, cook for another 2-3 minutes.
Remove pot from heat and stir in the paprika, salt and pepper.
Return chicken tot he pot and place it back over the heat. Pour in chicken broth. The chicken should be mostly covered. Cover and reduce heat to medium-low and simmer for 40 minutes.
Remove chicken again, transfer to a plate.
In a small bowl, stir flour into sour cream and heavy cream to form a smooth paste. Stir the cream mixture into the paprika sauce, whisking constantly to prevent lumps. Bring to a simmer for 2-3 minutes until sauce thickens. Add salt and pepper if needed. Add the chicken to sauce and simmer to heat through.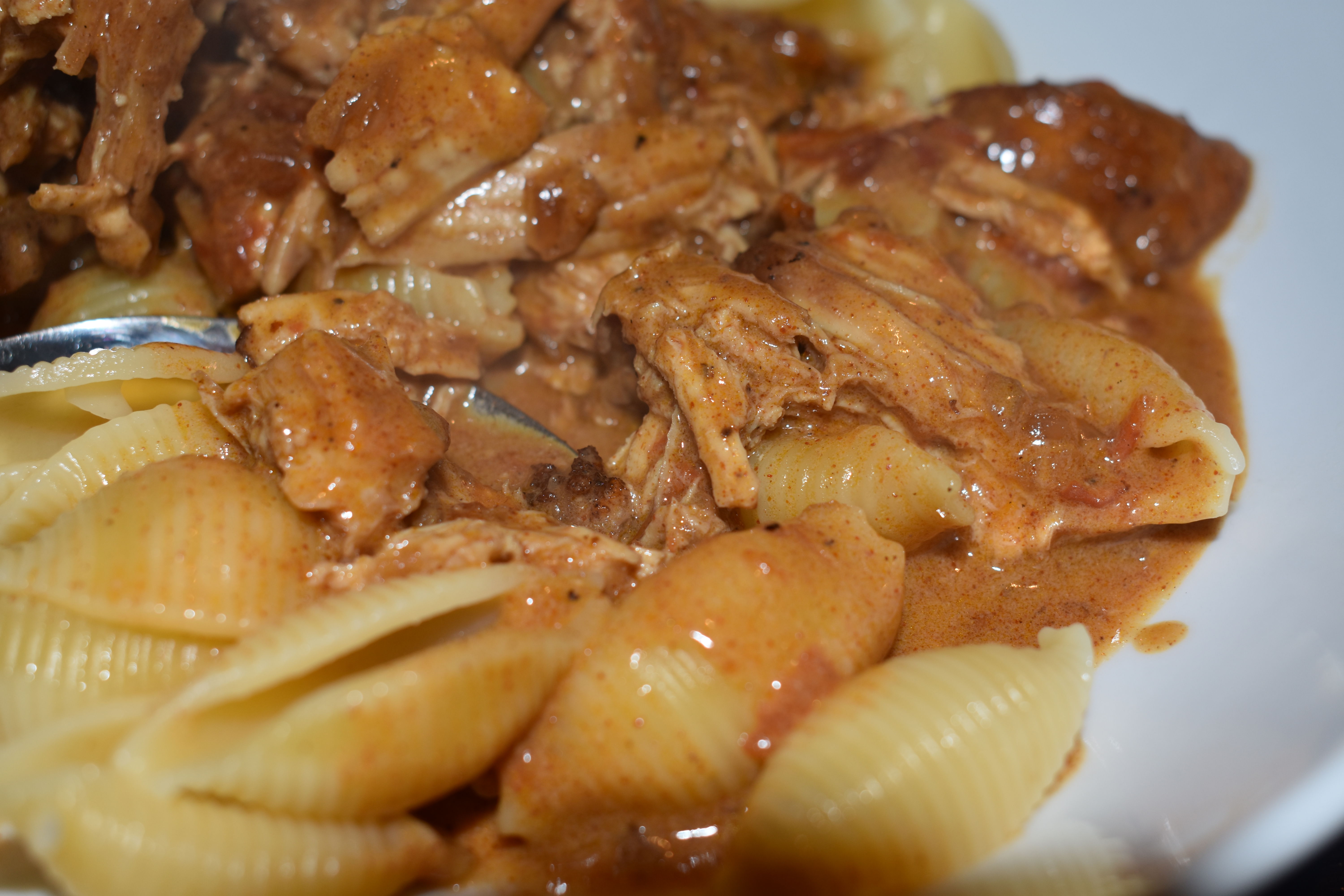 Serve over rice or noodles.
As an appetizer:
Before returning chicken to sauce, shred into bite size pieces.
You can then place the chicken and sauce in a cast iron skillet or small crock. Place under broiler for a few minutes to char the top.
Serve with soft pretzels, naan, or veggies.
Thanks for being here.
Enjoy.