Aren't these flowers adorable? They are dried pineapple flowers.
A melon baller is ideal, but I'm sure you can cut them out with a sharp knife.
I dressed up a regular box cake, but I normally make my batter from scratch.
I used the box instructions but with simple substitutions to make it a bit more special:
Coconut milk instead of water
Butter instead of oil
I added 1/4 C crushed pineapple,
1 tsp vanilla extract
1/4 grated nutmeg
I wanted something tropical like a pina colada idea, hence the coconut and pineapple.
The coconut milk, and butter made the cake super moist and rich.
This is a lovely little cake to bring to a party or to have for guests with a cup of coffee.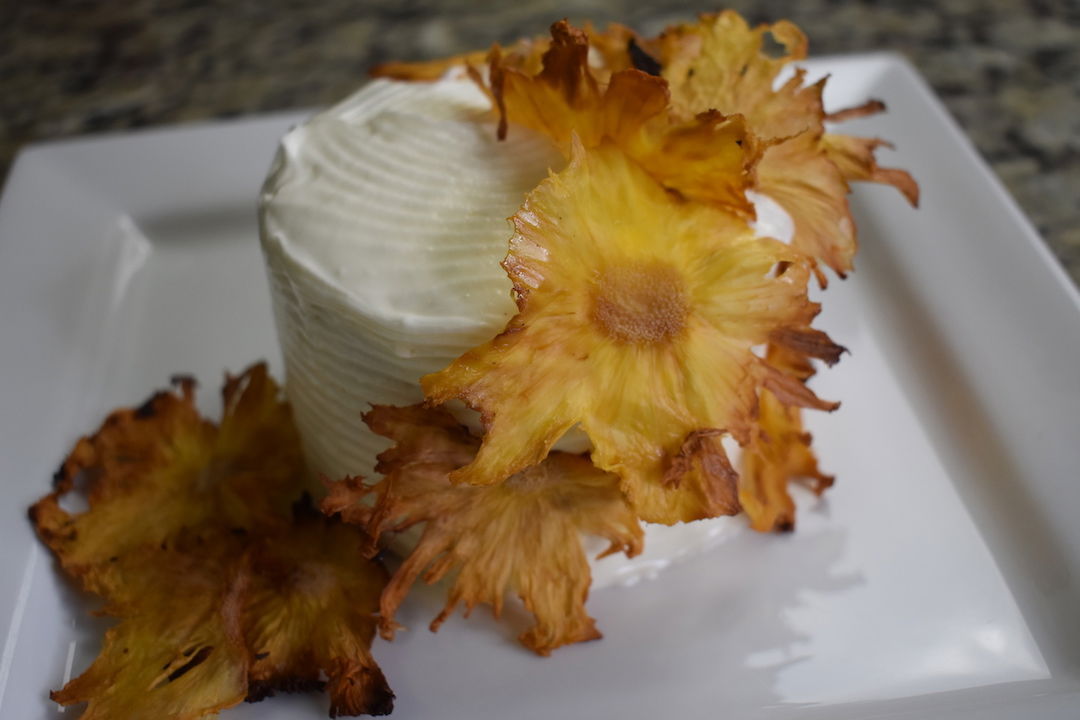 Click HERE for video
Enjoy.
Thanks for being here.