This an easy, quick appetizer you'll want to make as soon as you can have a few guests over.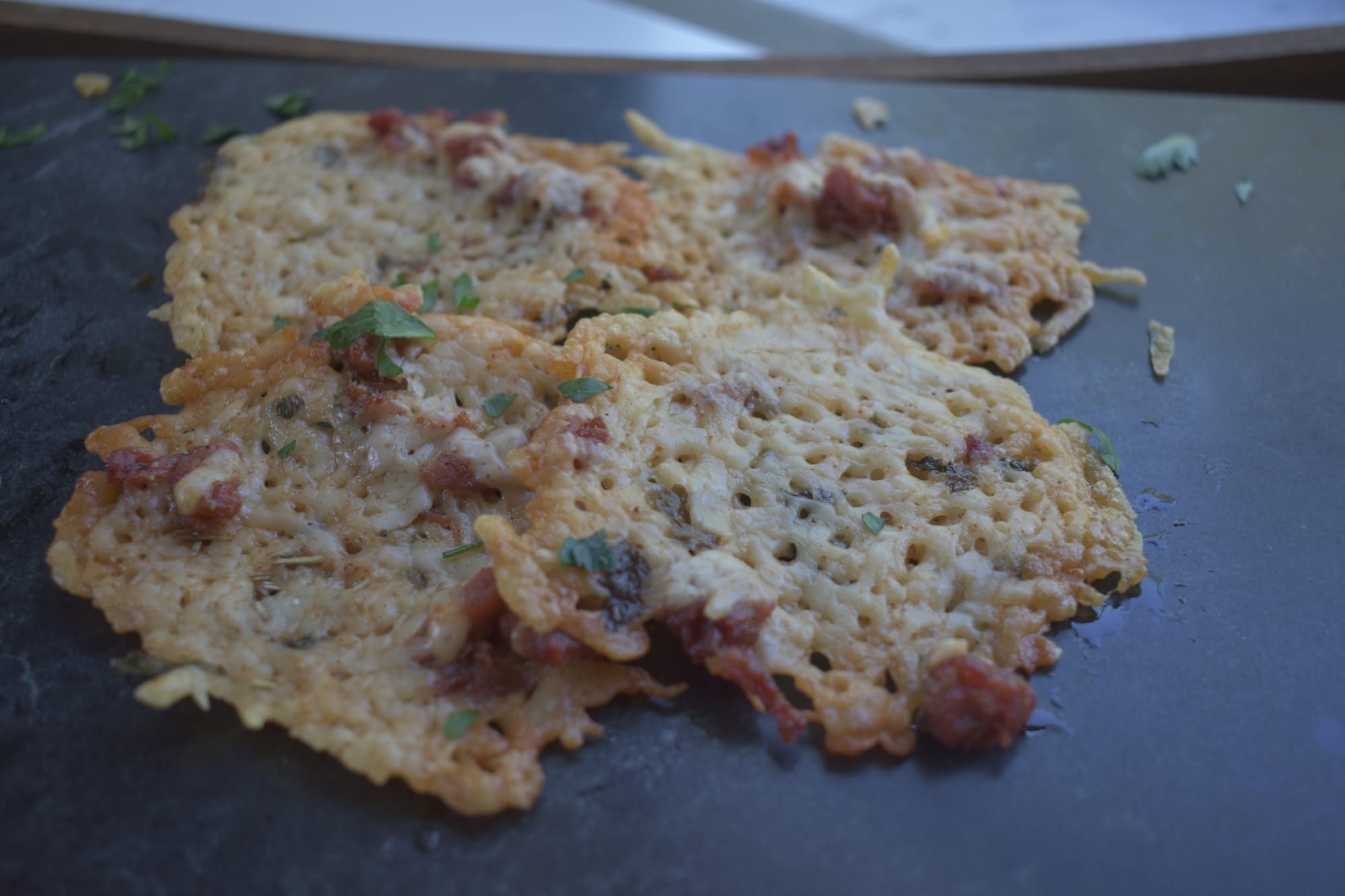 Watch how its made here:
Or folow the recipe below:
Parmesan crisps/Proscuitto di parma fricos
6oz Grana Padano or parmesan cheese, grated
2Tbs finely chopped prosciutto
¼ tsp finely crumbled dried rosemary
¼ tsp cayenne pepper
1Tbs finely chopped parsley, for garnish
Heat oven to 350F. Line baking sheets with parchment paper.
In a large bowl, combine all ingredients.
Spoon 2Tbs of mixture on baking sheet, flatten slightly. Repeat with remaining mixture, leaving 2-3 inches between each round-as they will spread when melting.
Bake until crisps are a deep golden color, 10-15 minutes.
Remove from oven, let cool for 5-7 minutes.
Using a small spatula, gently transfer to a serving platter.
Sprinkle with parsley.
Yield: Approx 24