Who doesn't love a good mash?
I love this creamy, buttery recipe.
I paired it with sirloin tips and a nice red wine.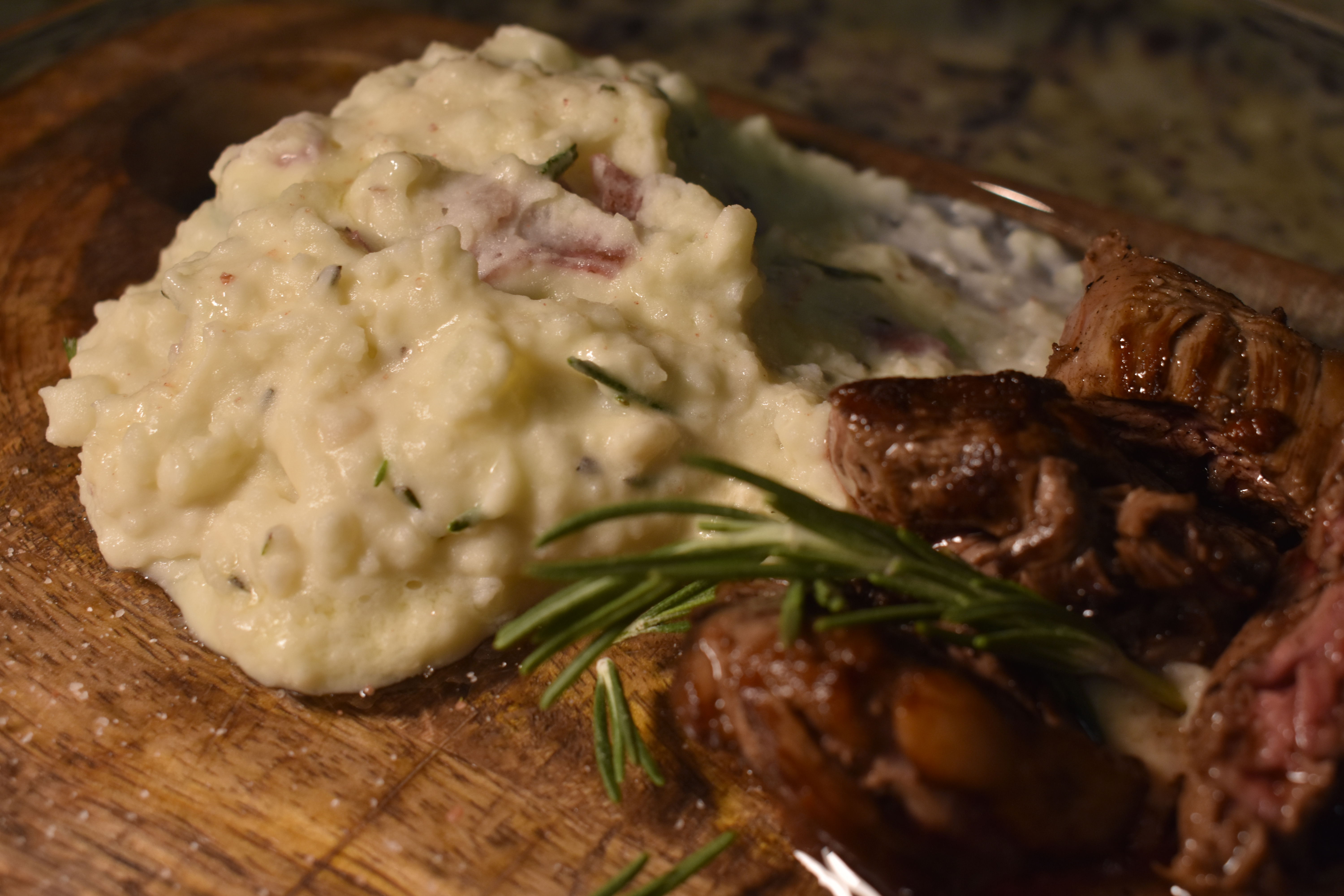 2 lbs russet potatoes, peeled (if desired), cut into chunks
3/4 C half and half
1 tsp finely chopped rosemary
1/4 C unsalted butter, room temp
Cook potatoes in a large pot of boiling, salted water until tender. Drain. Return potatoes to pot, mash.
Combine half and half and rosemary in a small saucepan; bring to a boil to simmer. Remove from heat; stir into mashed potatoes. Add butter, stir to melt. Season to taste with salt and pepper.
You can make this 2 hours ahead. Cover; let stand at room temp and stir over low heat until warm.
Enjoy.