You'll smile when you make this sandwich.
As we settle into the school year homeschooling and learning at a distance, here's an fun lunch.
Even something as simple as this can be "elevated." Though typical, it doesn't need to be mundane
Sure it's easy, and you've made this before, but it's all about showing up differently and putting purpose into how we prepare our food.
If you're sitting around still, working from home, why not make this for yourself?
The recipe is lighter. I used slightly different ingredients.
Look! How handsome. LOLOL.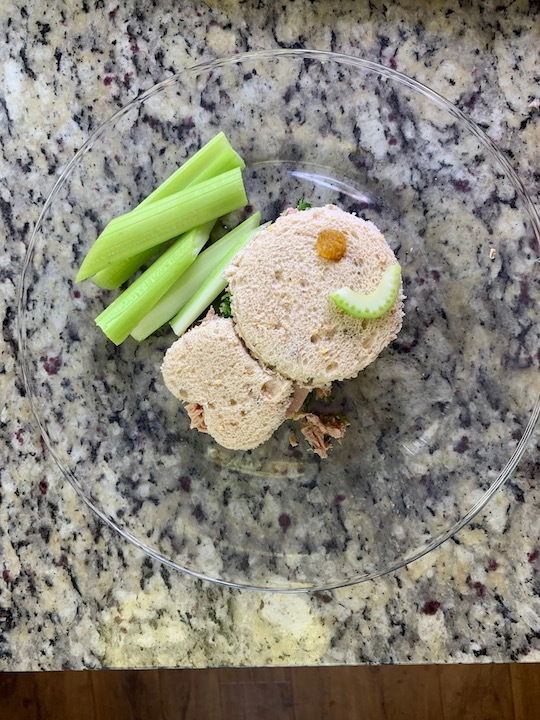 Click HERE for video
If you wanted to go all out, you can add blue food coloring to some mayo, and create "waves," underneath the little fish as a dipping sauce.
Enjoy.