I love versatile sauces. I could freeze it and slather it on the next dinner idea.
I'm pretty sure you'll have most of these ingredients handy, so how neat is that?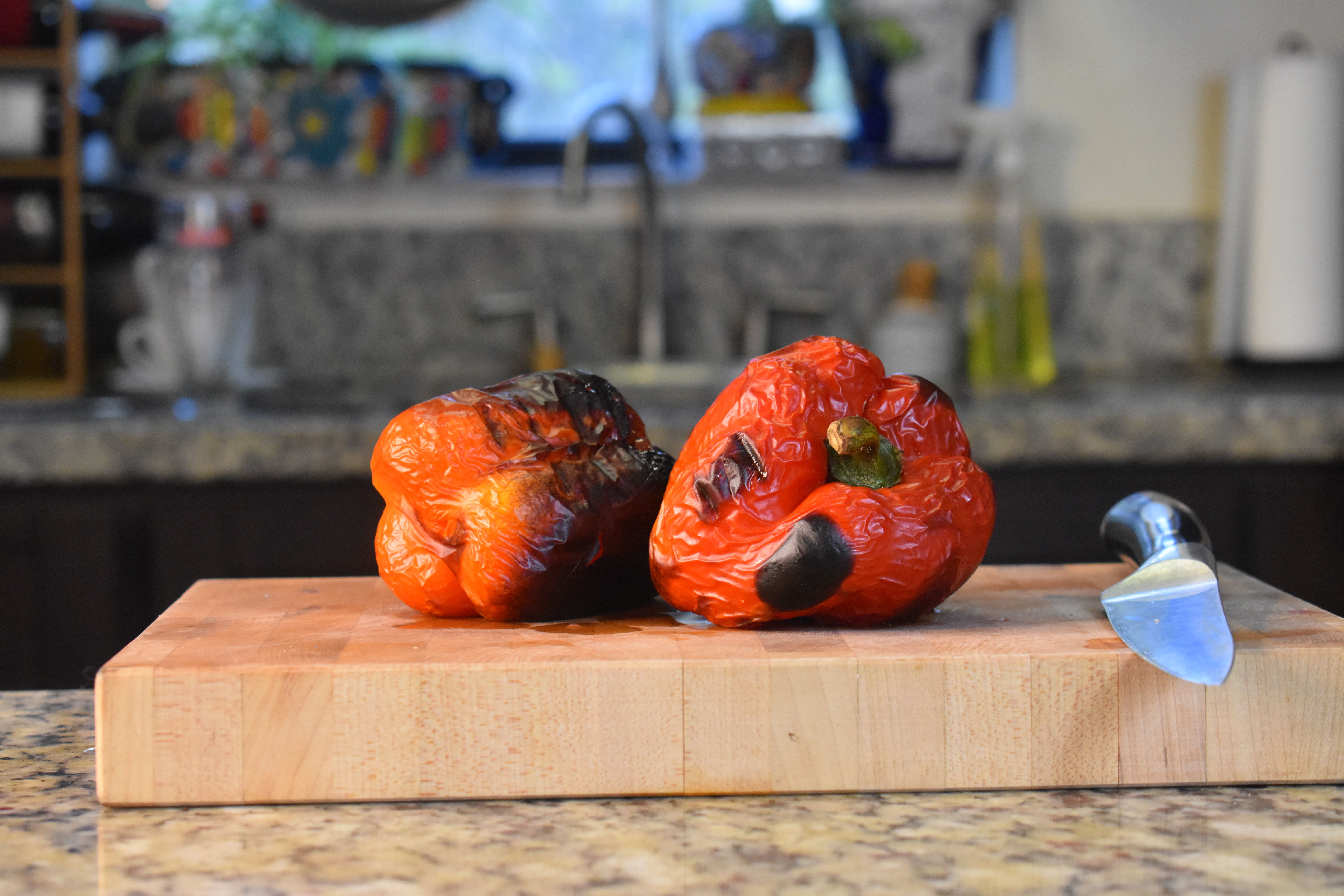 The other thing is, while the bell peppers and garlic are roasting you can get all the other ingredients ready and organized. This is not a time consuming dish at all. It's vibrant and flavorful. This will liven any "Oh goodness, I don't have any ideas for dinner other than white rice, steamed broccoli, and a filet of pollock filet."
We've all that those moments.
This sauce will jump right in with any meat, chicken or fish. Yeeeeees!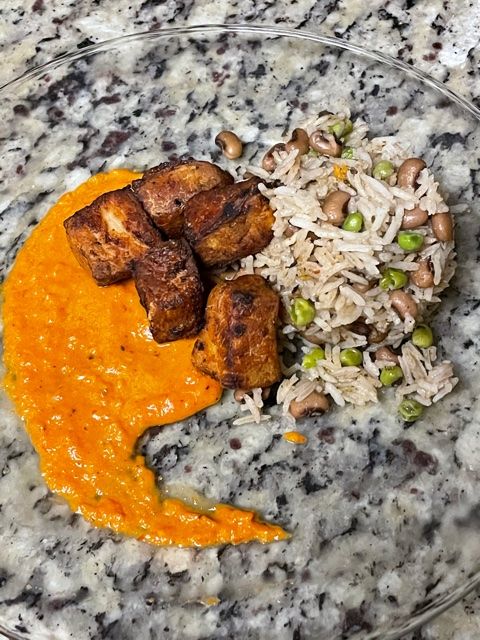 Check out the video HERE
2 Grilled red peppers, peeled, seeded and chopped

1/4 small red onion
2 roasted garlic cloves
1/8 C red wine vinegar
1/2 T honey
1/2 T dijon mustard
1/2 T chipotle sauce
1/4 C olive oil
salt/pepper
Put all ingredients in a blender. Add oil slowly to emulsify.
Strain--or not.
I left mine chunky as you can see in the pic.
Enjoy.