How fun was that to say?
How's this for a movie night treat though?
Sticky chicken lollipops!
Not only is the marinade a mixture of dark, salty, and sweet flavors, but you then reduce it to create a thick, sticky sauce to smother the wings.
Regardless if you take the extra steps to make lollipops--these are super tasty.
I like upgrading the wings into lollipops for my cocktail parties just to appear fancier and because they aren't as messy.
I'm quick to use a cutting board, bamboo or otherwise, to "serve and present." I like that they come in all sizes and shapes, which can make something simple visually interesting.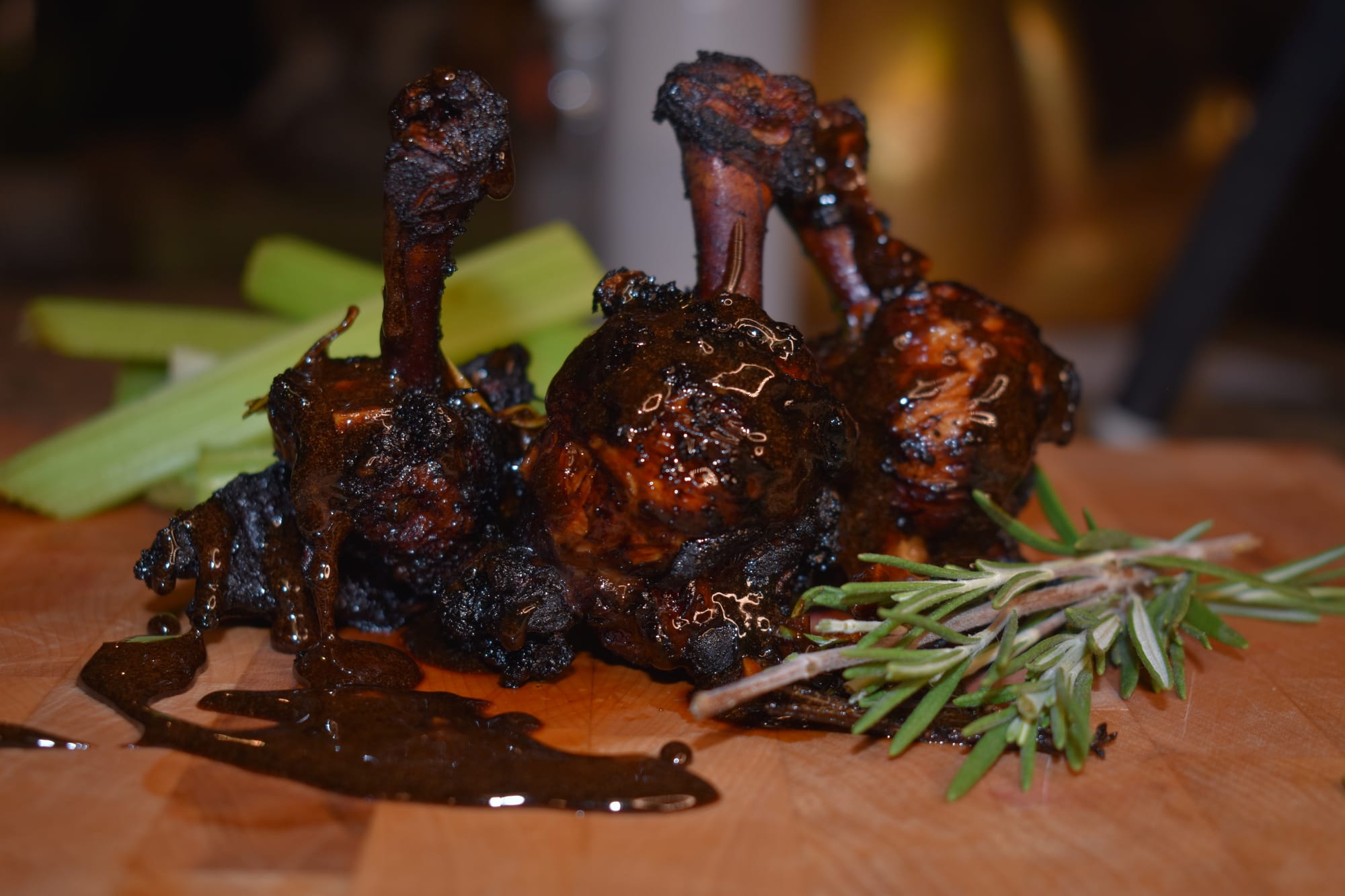 WINGS ½ C balsamic vinegar ½ C honey ¼ C soy sauce ½ C brown sugar 5 garlic clove 3 sprigs rosemary Stir all the ingredients in a bowl. Add chicken wings and let marinate if you can for at least ½ hour. Reserve liquid. In a saucepan, add oil and fry chicken pieces until done. 8-10 min. or bake in the oven for 45 min. In another saucepan, bring reserved marinade to a boil, stirring often until it thickens, 4-6 min. Just before serving, pour glaze over wings.
Thanks for being here.