How fun was that to say?
How's this for a movie night treat though?
Sticky chicken lollipops!
Not only is the marinade a mixture of dark, salty, and sweet flavors, but you then reduce it to create a thick, sticky sauce to smother the wings.
Regardless if you take the extra steps to make lollipops--these are super tasty.
I like upgrading the wings into lollipops for my cocktail parties just to appear fancier and because they aren't as messy.
I'm quick to use a cutting board, bamboo or otherwise, to "serve and present." I like that they come in all sizes and shapes, which can make something simple visually interesting.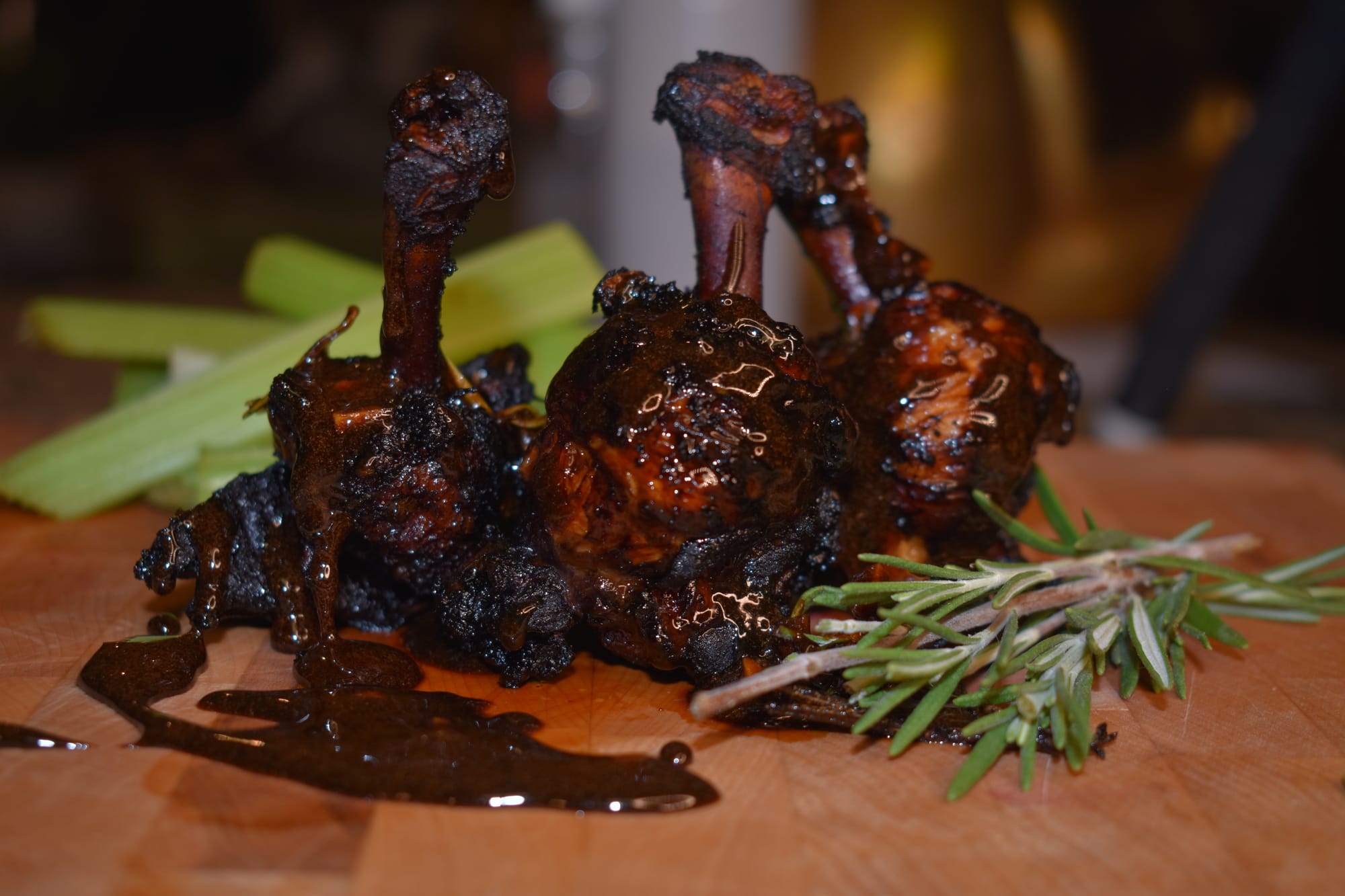 For recipe and video click HERE
The recipe will be in the description box when you click "See more."
Thanks for being here.