You're welcome. Really.
This recipe is a little time consuming, but so worth it.
In Northern-African societies (like Tunisia. See how I tied that in with my EXPLORE post?) they use clay ovens called tannours. This method is also popular in Arabian and Middle-Eastern cultures.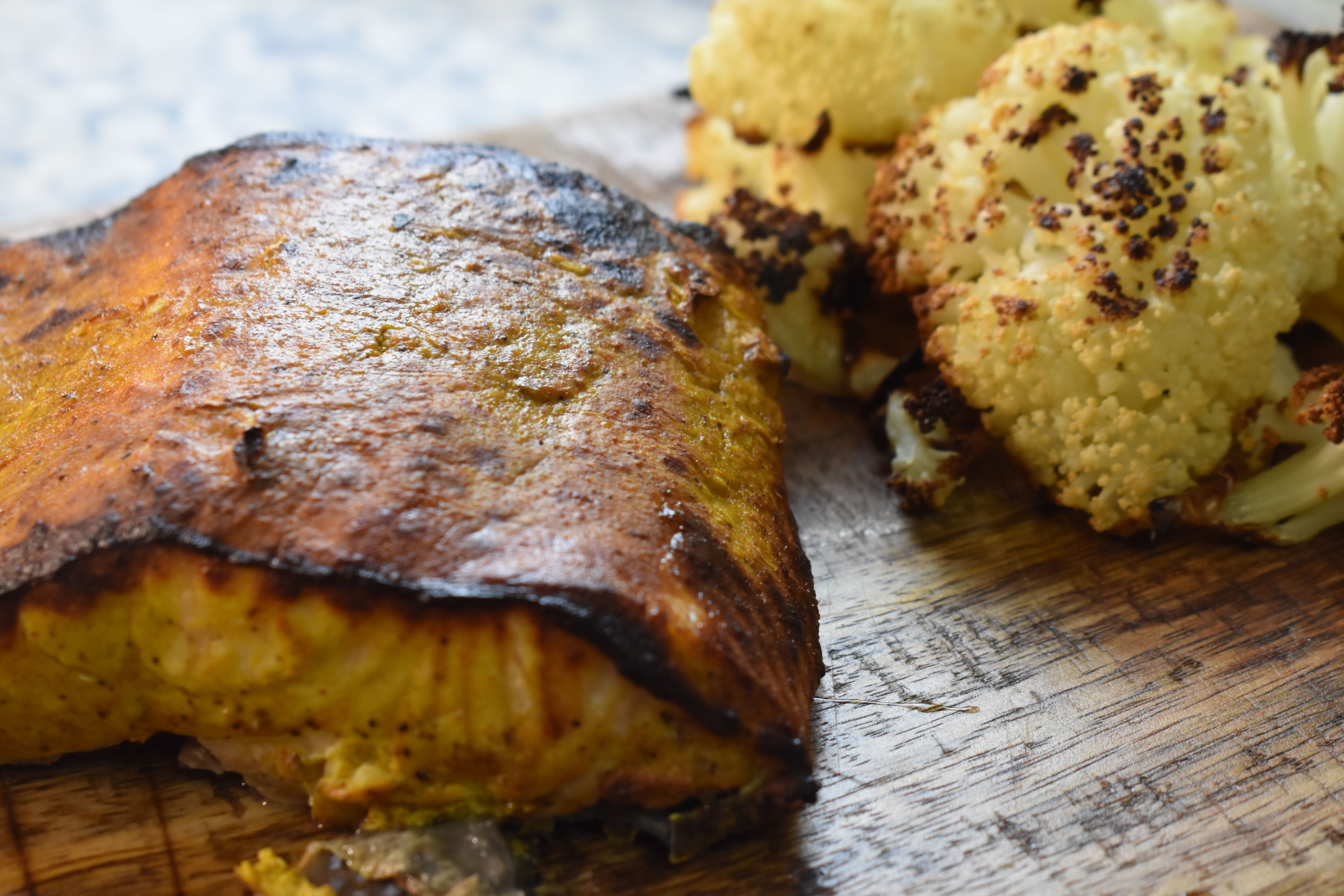 Watch video HERE
4 salmon filets, 6 oz. each
1 tsp cayenne salt and freshly ground pepper
1 tsp coriander seeds (I only had powder form)
1 tsp cumin seeds (I only had powder form)
1 tsp mustard seeds (or substitute with turmeric)
½ C plain yogurt
1 Tbsp chopped fresh garlic
1 clove garlic, chopped
1 jalapeno seeded and chopped (optional)
Coarsely chopped cilantro for garnish.
Put salmon filets in a shallow pan, in a single layer. Combine cayenne, 1 tsp salt, and ½ tsp pepper.
Sprinkle over flesh.
Let stand for 30 min.
Meanwhile, combine coriander, cumin, mustard seeds in a small skillet over medium high. Toast, shaking pan often until seeds pop and start to color but not darken. Add yogurt, ginger, and grind until smooth.
Spread over fish.
Cover and refrigerate 4 hours.
Heat oven to 450 degrees. Line a baking sheet with heavy foil. Brush most of the marinade off the salmon, leaving a thickish glaze. Roast until cooked, 10-12 minutes. The top should almost be crusty; if not, put fish under the broiler quickly. Serve warm with cilantro.
Enjoy. Thanks for being here.