Hmmm, some of you may have walked by this section in the grocery store in search of some russet potatoes.
No need to overlook these great vegetarian, super fibrous options anymore!
I got you.
INTRODUCING--potato alternatives!
Plantains
Boniato
Taro/Malanga
Breadfruit
Yucca
If you're from the Caribbean, these veggies are so common and used daily.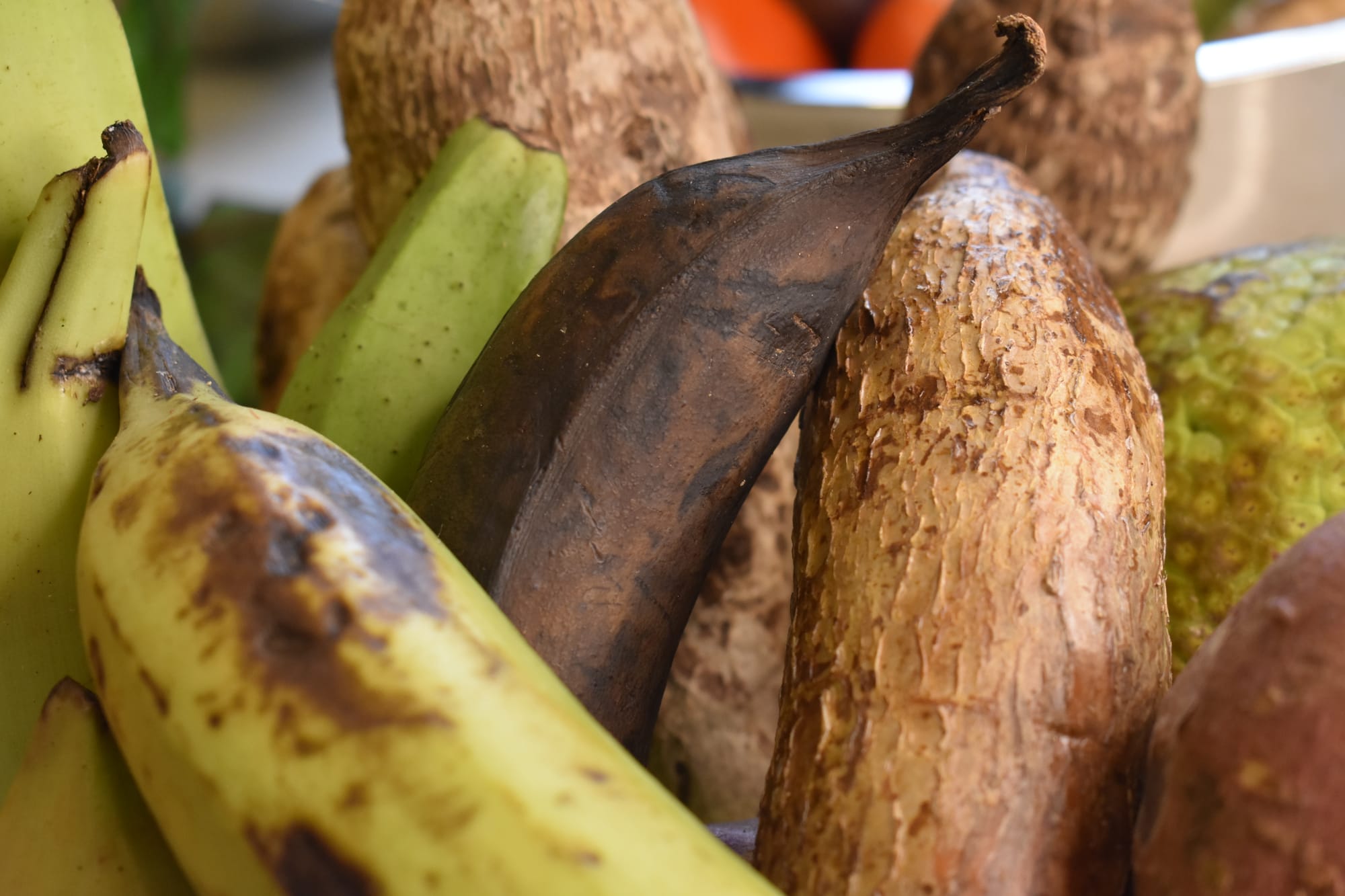 (l-r: plantains, taro, sweet plantains, yucca, breadfruit, boniato)
I've teamed up with a dear classmate Vadim/Saa Bon and we spent an entire day in his kitchen whipping up an entire tapas platter.
I love a good soup or stew, but root veggies/tubers, let's face it, are just boring and bland. In a stew, they're OK, but most of these with the exception of the taro/malanga, were simply peeled, sliced and fried.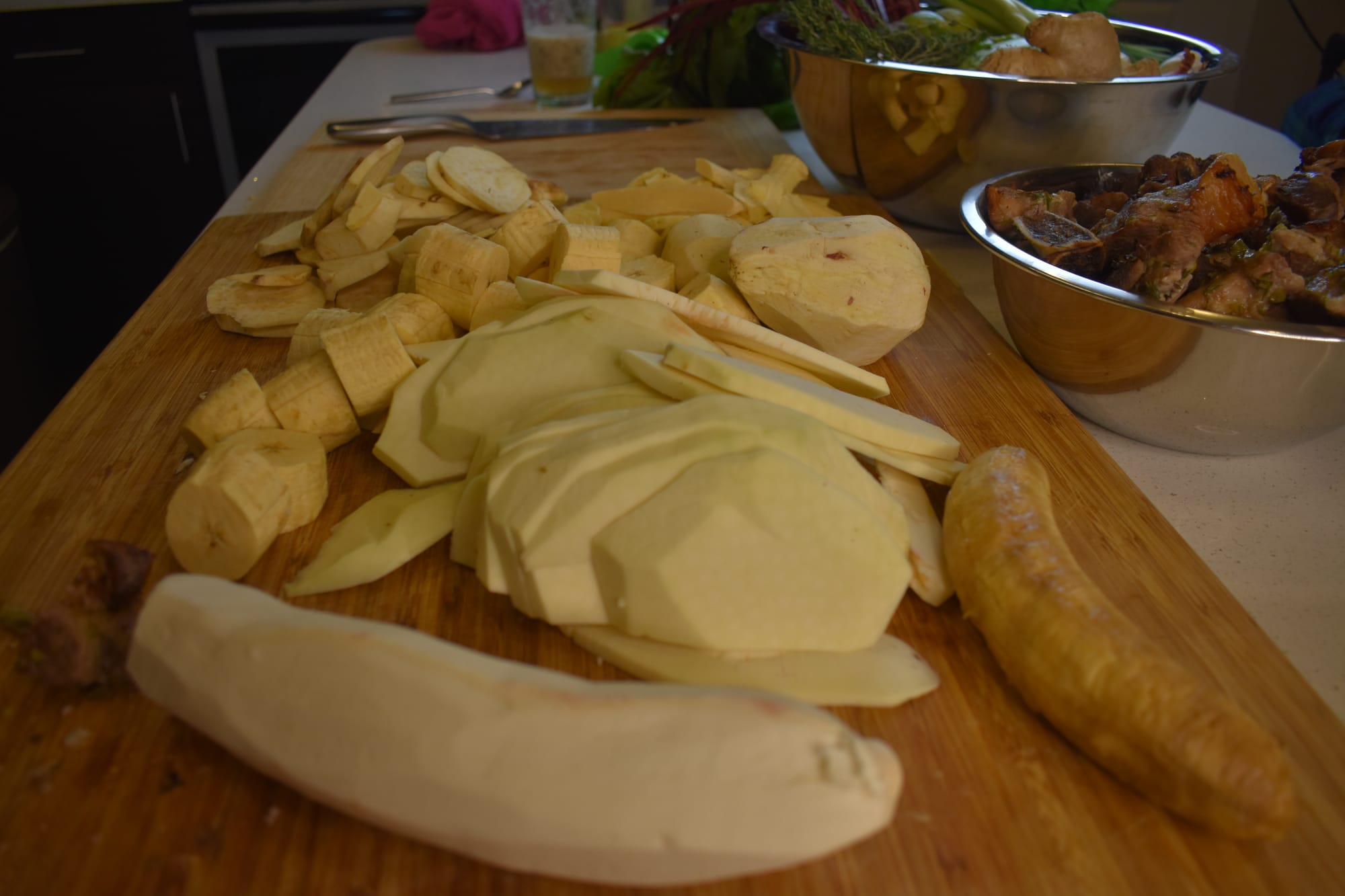 V had a neat trick when it came to salting the veggies. Check it out in the video. A quick dip in some oil, paired with some pickleez, and the pork chunks we just HAD to add...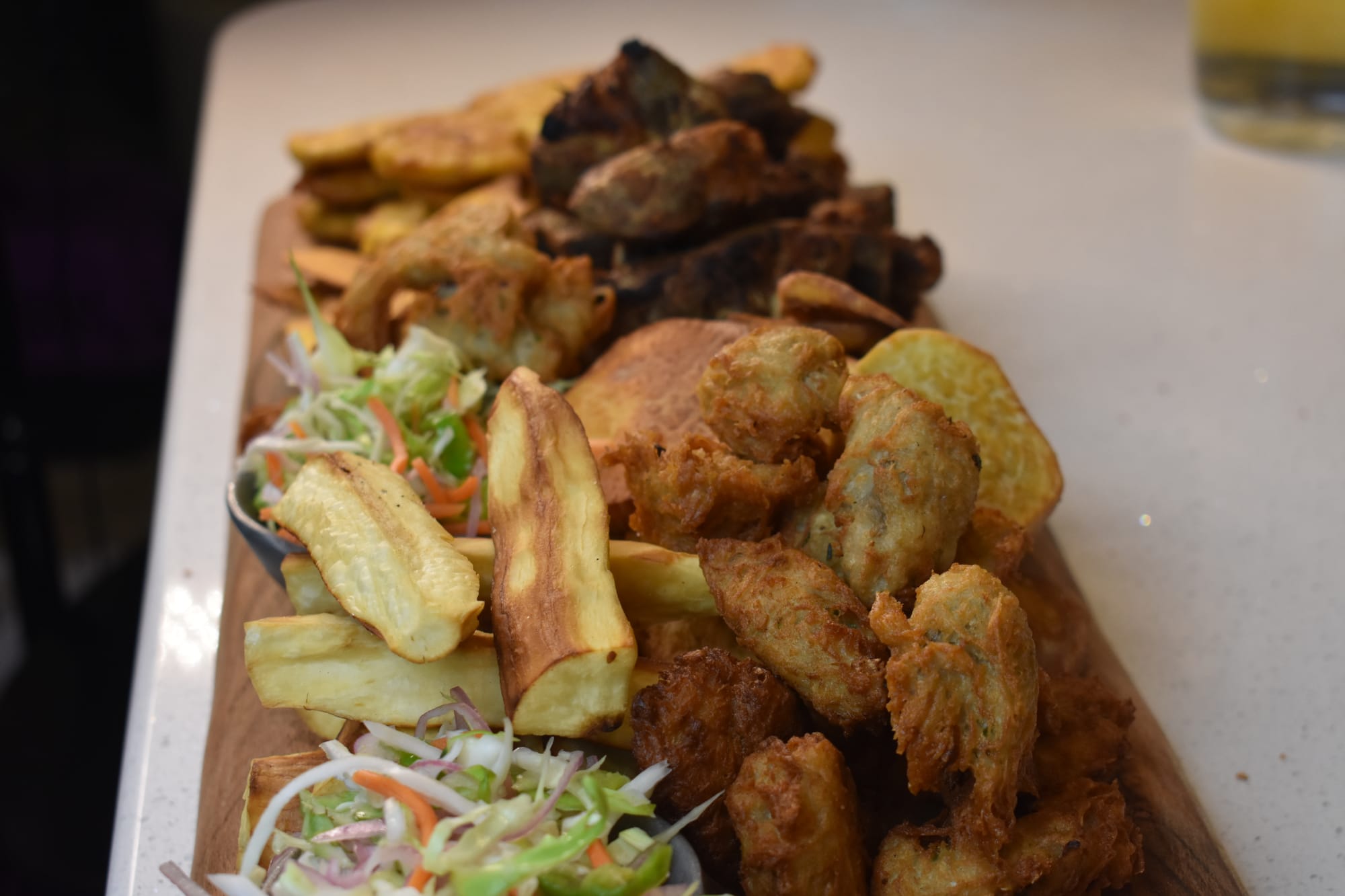 Click HERE for video
It made for a super feast for picking, chatting, drinking, and catching up.
Enjoy.
Thanks for being here.