This Thanksgiving was such a show of how people are translating the "news" and recommendations. I'm still not convinced of how accurate the news is, so I have chosen to go about my usual holiday celebrations with anyone who will join me.

The majority of my dinner group canceled this year. Everyone deals with the "Rona" in his or her manner. Everyone is correct from his or her perspective.
All good.
At point did you question how afraid you were to stay home or take extra measures?
Why? If you question the news, how do you filter what is accurate on any given day?
Is how you maneuver around town, and people conditional?


I did have another invite, a friend who was hosting 17 guests, but I still decided to have a quaint brunch at home.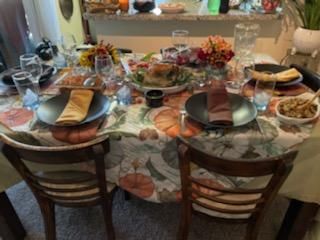 I made one-third of the usual favorite dishes (my corn souffle is always a favorite) and half of each recipe at that.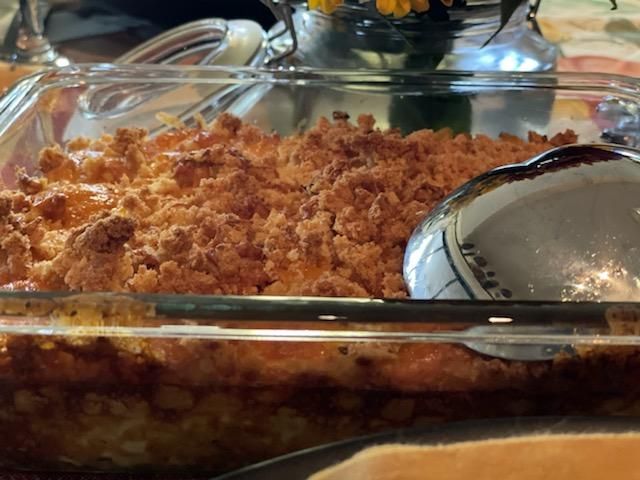 I made all the pies: Homemade apple pie, pumpkin cheesecake, and pumpkin pie.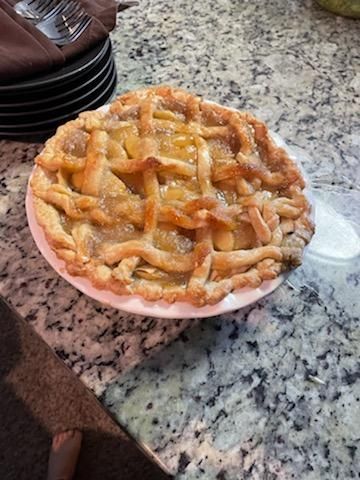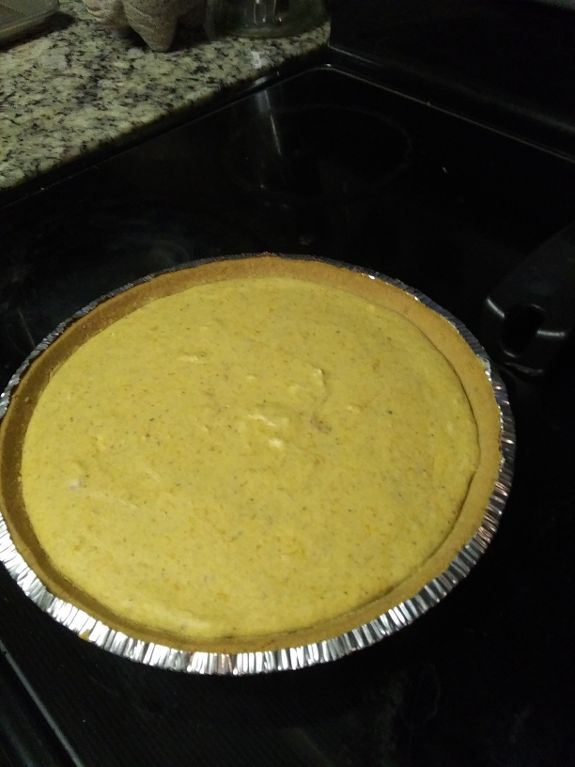 Yes, I did make fresh whipped cream. :)

It was lovely with bubbly infused with apple cider. The table, albeit smaller, was full of old friends and new acquaintances.

I did spend the rest of the afternoon and evening at my friend's house, which was just as fun.

We were talking about a local place downtown, open-air, that had recently shut down just after re-opening because the crowd had not maintained social distancing or masks.

One of the guests was baffled. She told us just the week before, there was a boating show followed by a classic car show also downtown where people were shoulder to shoulder—yet no shutdown for either of those events.

Why not? Why wasn't that televised and shamed in the news?

Did any of you cancel plans, local or otherwise, while these lucrative events happened for the city of Fort Lauderdale?

I guess some memos don't apply when the city is going to make a profit?
I don't know, but when I hear first-hand stories like this, it makes me question what we are shown on the news.

Please be aware, but don't get inundated.
The news can be overwhelming and sensationalized.

Find some balance. Have you tried not turning the news on first thing in the morning?
Give it a try.
Listen to something fun like your favorite band or holiday music at your waking hour.

What a positive start and impact on the remainder of your day!

Enjoy.