So I started riding my bike to the gym lately. It's a twenty-five-minute ride before the hour-long workout, a desperate attempt to burn off the "Rona snacks weight."
Along the way, I encountered an unusual amount of nuts and bolts of all sizes…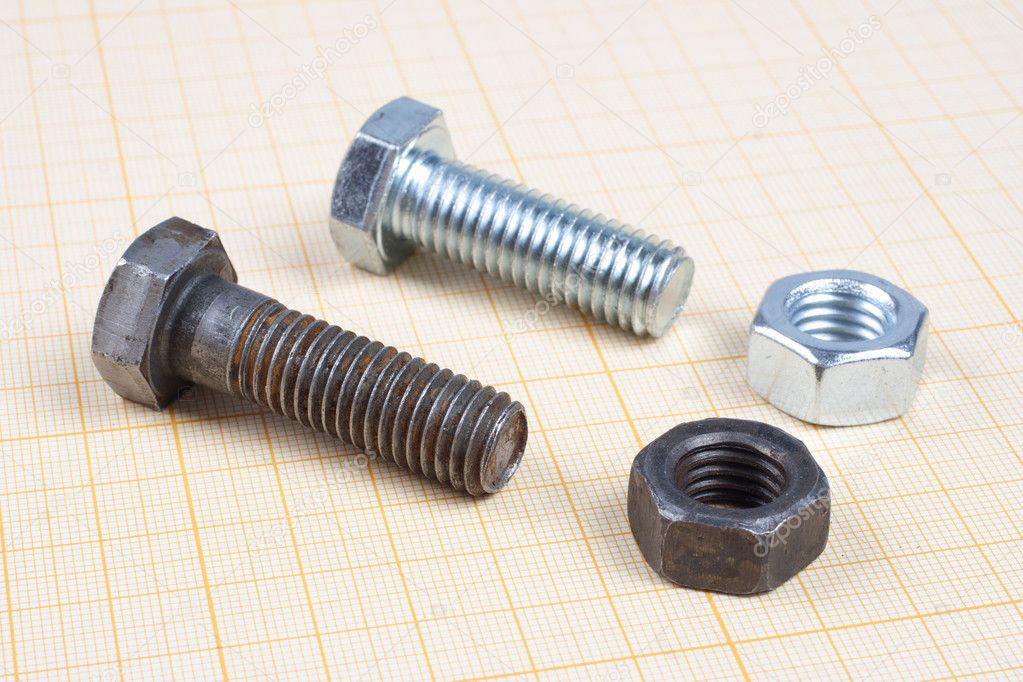 This could be positive or negative.
Are you feeling stable these days? Securely bolted in a good, safe place, mentally?
Or,
Are you feeling bolted in a place feeling trapped with little room, if any, for movement, mentally?
When I got to the gym "Jeremy" by Pearl Jam was playing. It is one of my favorite songs by them, albeit its dark theme about suicide at school. Released in 1991, years later in 2017, the lead singer Chris Cornell also committed suicide.
After the gym, I opened an email reminding me that it was Mental Awareness Month.
I hadn't realized.
To be quite honest—I can't keep up with the X, Y, Z months. It seems everyone from cats, to siblings, to tacos want to be seen, validated and given a voice. Each organization is so passionate about their topics, I'm sure they would argue which concern should have year-long exposure.
Anyway, all of these things coming at me provided the content for today and reminded me why I am sending my child back to her brick and mortar school full-time—mental health, stability, and space.
Sometimes she's in her invisible cube for over 11 hours a day if you consider the extra study hall for AP World History and homework.
Sitting in isolation within a 15-inch confine (screen and chair) for all those hours every day has taken a toll. Combine limited environment, limited movement allowed, limited contact, and restricted personal space stifled with these masks… It had been disabling. Overall I've found it mentally and physically debilitating for her.
What movement? The few paces to the kitchen to get water?
Virtual workouts (more screens) performed with lethargic energy at best, a few paces from where she sat all day?
It's the same recycling of space, air, and environment.
I've had her do jumping jacks between classes and watering plants, but really?
Her attitude has changed over the months.
I found this online from MRC Clinical Sciences Centre/Institute of Clinical Sciences (ICS) Faculty of Medicine, Imperial Coll:
"The researchers used optogenetics to show that when this group of dopamine neurons is activated in mice this prompts the animal to interact with others. The finding could hold important clues about how isolation affects people. "Social interactions are no doubt important for our mental health and play a role in conditions such as schizophrenia and depression…"
'In the past, dopamine neurons have been thought to respond to positive stimuli, or rewards, such as food. In a previous study, Ungless showed that some are activated in response to negative stimuli, such as pain…"
"The team also found that the extent to which each mouse altered its behavior was linked to its social rank. Dominant mice, which had experienced more social exposure, were more sensitive than those lower in the social ranks."
I know science is always changing and evolving, but if there is any sliver of truth to this, then, I need some real endorphins and internal dopamine released. The balance needs to be restored before it goes too far. It's already gone too far for me anyway.
So, yes, I'm done. I'll cushion her with packets of alcohol wipes, extra masks, and gloves if necessary, and I'll look for a reasonable gym for her.
Half of my friends are still in quarantine but post regularly about how depressed they are as they continue to order online (even food).
It's time.
Step back.
Take a GOOOOOOD look. Pay attention to acquired patterns that are building pressure and instability.
The changes are there.
I'm not sure what individual efforts are needed to loosen some bolts to allow space.
I use my outdoor sitting area, I plant, I meditate, and I socialize regularly.
Shift something. It may have to be something physical that in turn affects you mentally.
I have moved furniture around and bought new bookcases in semblance of space. I think it created the idea of new, fresh space as if we are living somewhere else. My daughter was excited that weekend with the buying, building, and rearranging.
I'm on a mission looking for any available social activities for her. We were able to celebrate her birthday on a pontoon boat with her friends, topping off the evening with a sleepover.
People have asked how could I not be worried about being "out and about."
Businesses today are taking measures to get back on their feet. They don't want to risk shutting down because they weren't following the city rules on group gatherings or their cleaning schedules.
They spray and wipe, so do I. I usually wipe down seat-backs, and tables and have sanitizing gel.
They are taking precautions just as I am…