Well here's a place that was NEVER on my list, but I'm so, so grateful that I had the opportunity last week to do so.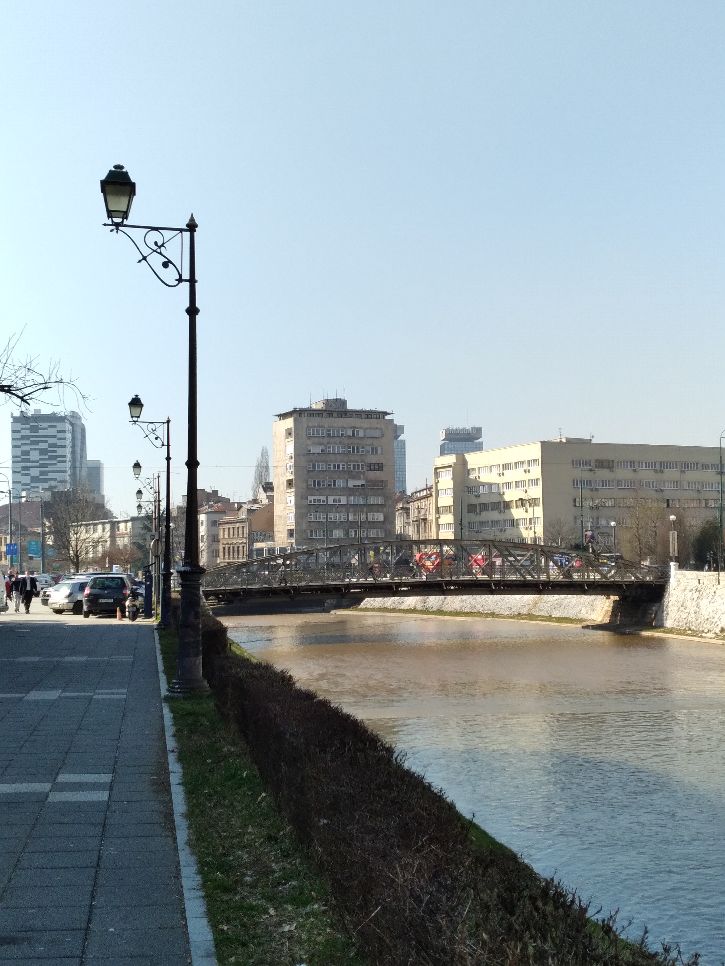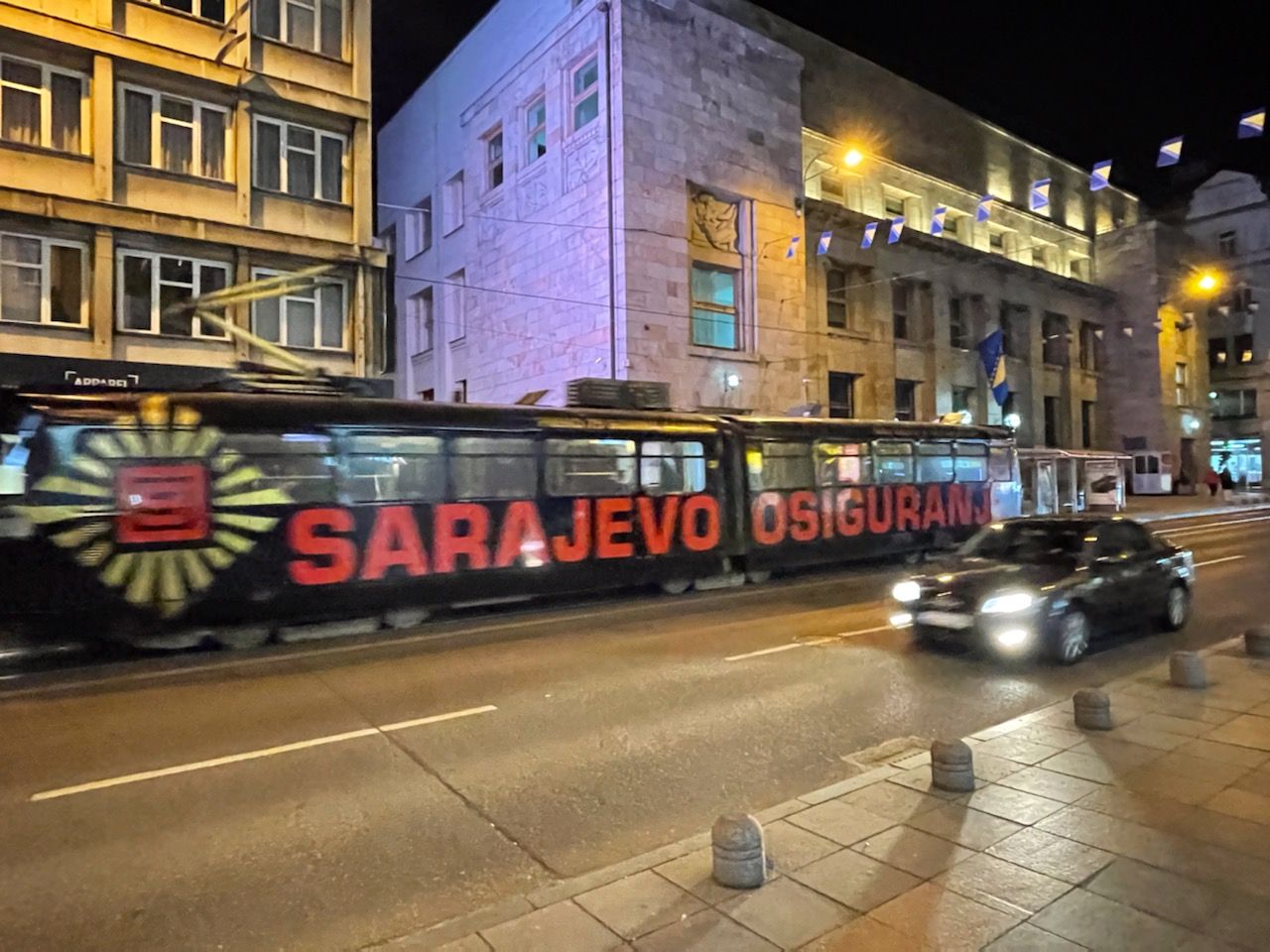 Don't ask me how anyone doesn't see a cable train coming, but yes, we did see an accident. The car turned right onto the track and into the train. Front end damage to the car, and a long delay for the many locals who use public transportation.
What an impressive place. I don't know why I wasn't expecting the lush mountains all over. There is also an extensive Muslim community here.
Sarajevo has a rich, turbulent history. The weather was gorgeous, people were walking about, and it was a bustling, vibrant place.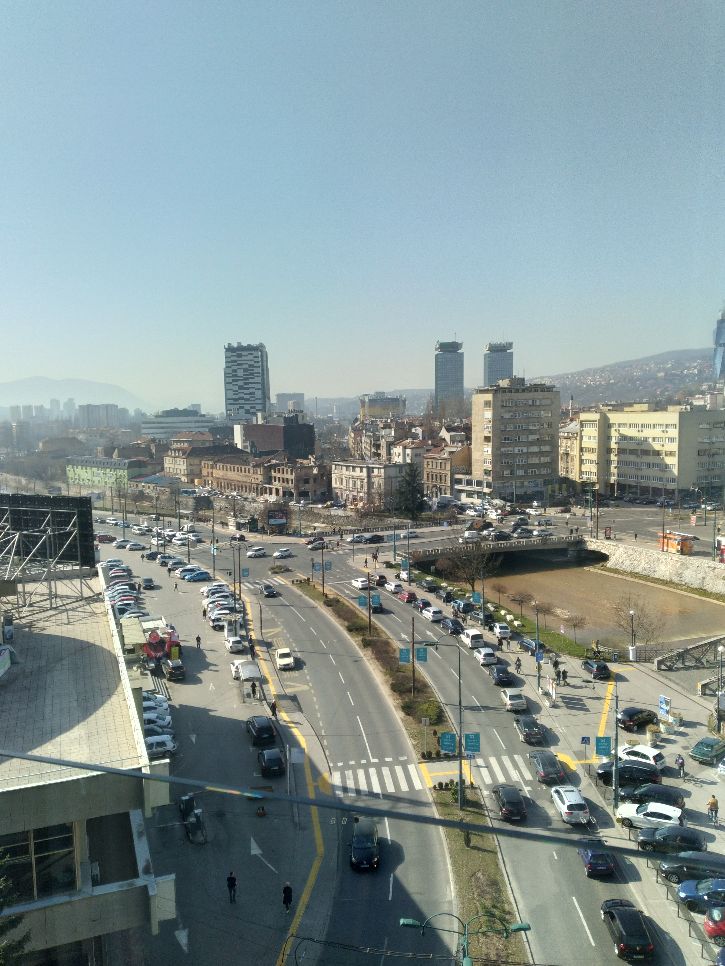 There were remnants of The Bosnian War. I took this pic from my hotel window. The driver who got us to the hotel said over 75% of the city looked like this: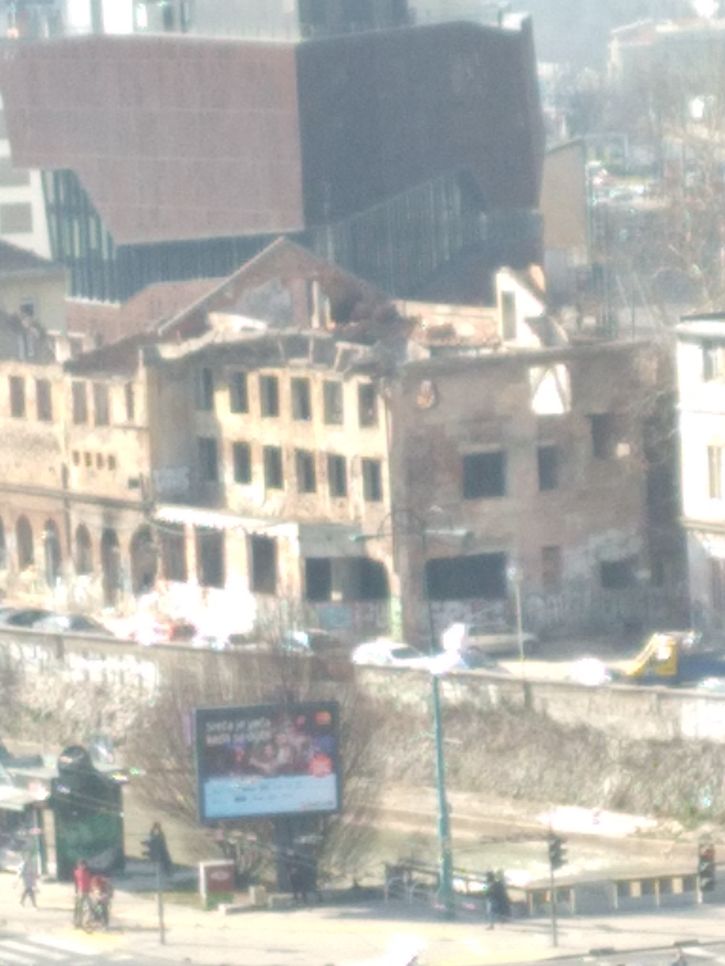 You can see where they've patched up areas (look at the contrast in cement, upper floor), and most of the buildings are still riddled with bullet marks as this one is.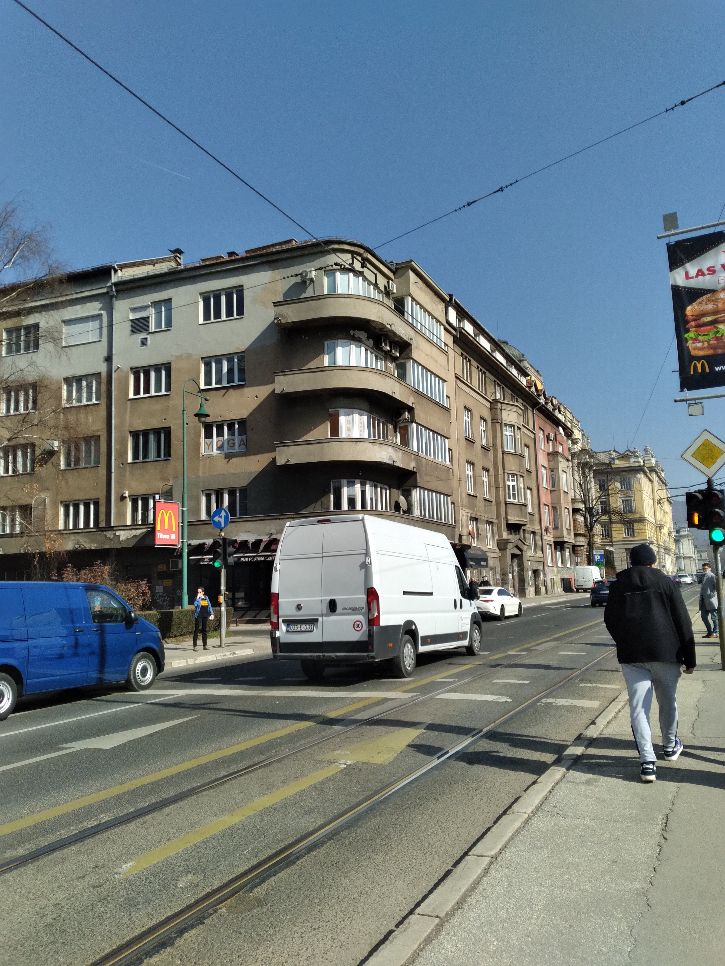 There's some grittiness to the place; it reminded me of New York City in the '80s.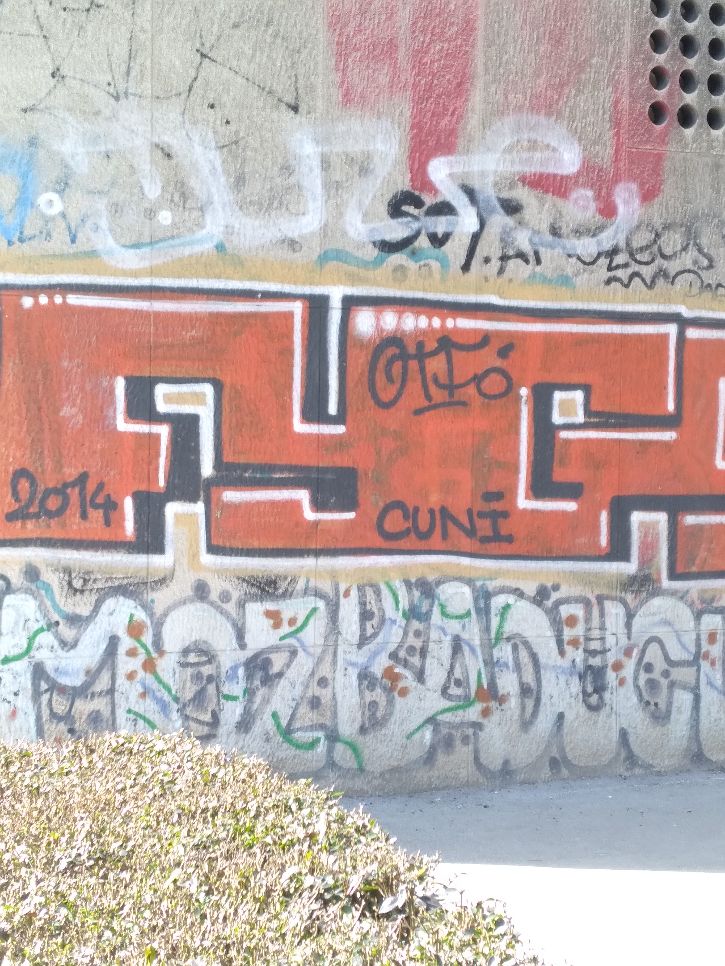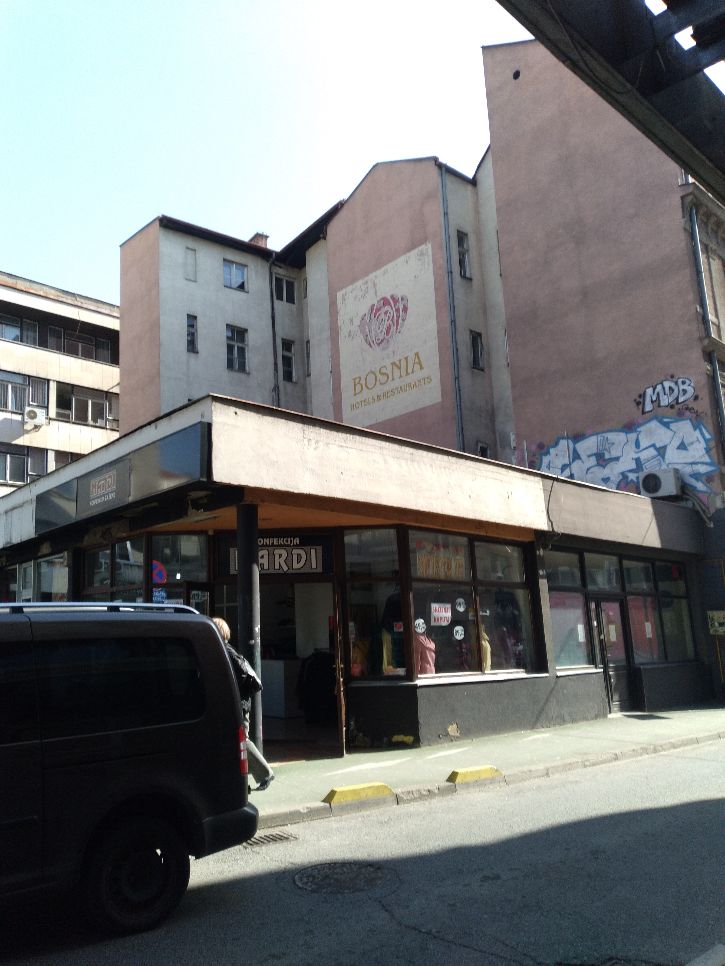 We visited Old Town but didn't get a chance to walk over the bridge where World War 1 began. They had beautiful churches, narrow stone alleyways, and fountains that dated back to the Ottoman Era.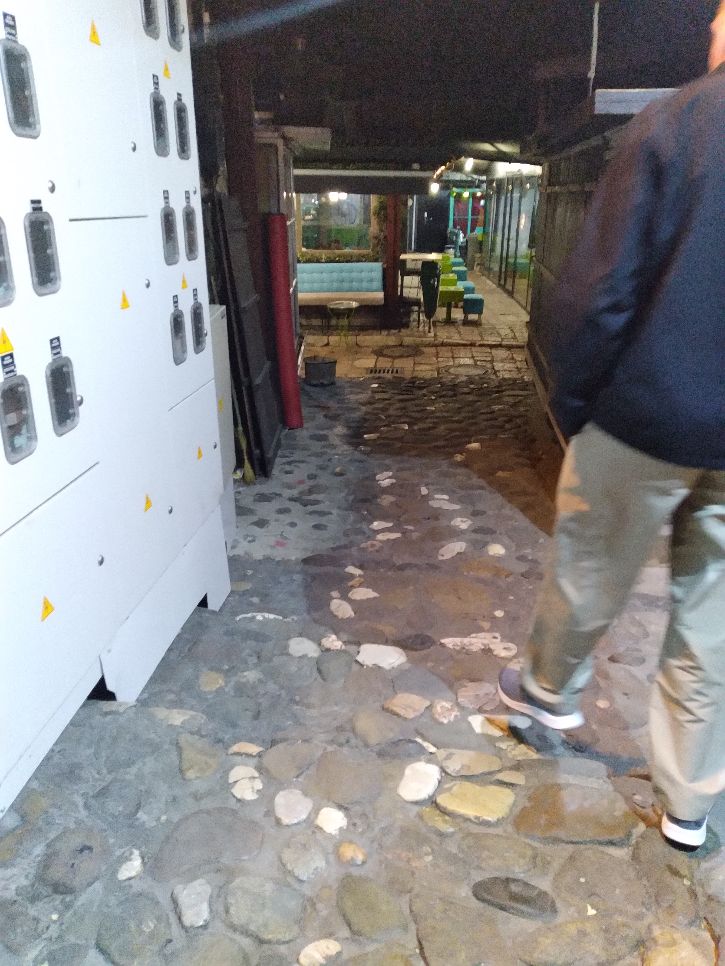 I was so excited to share some of this information with my daughter, who is in AP World History, and they were covering those times.
Everyone smokes. Heavily. INDOORS. That was the only negative about experiencing the varied, delicious food. The pita was so fresh, buttery, and light.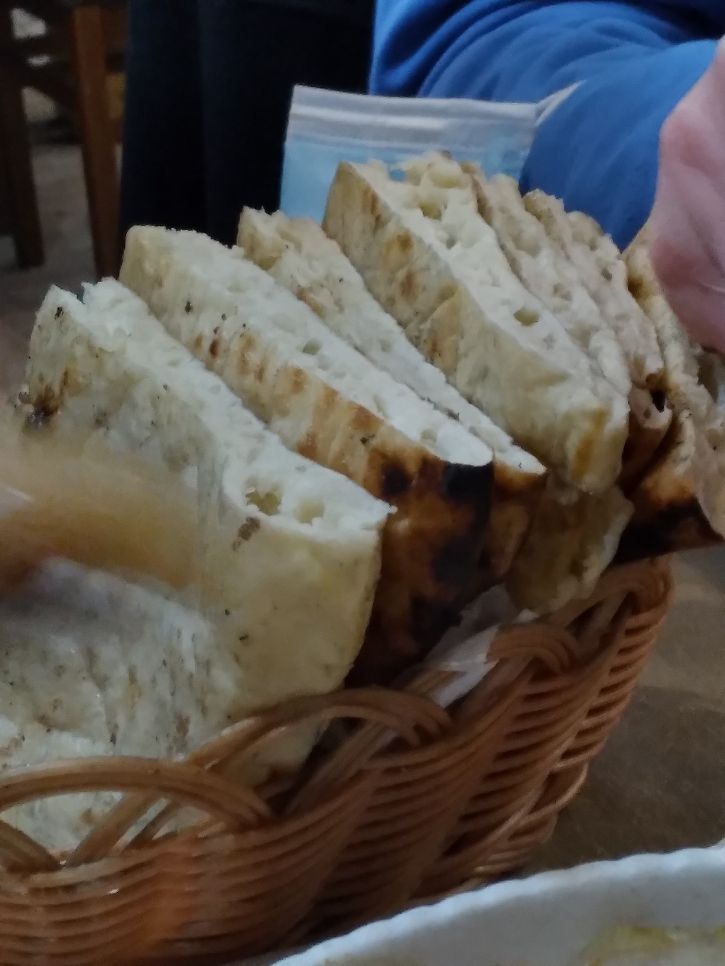 I was unfamiliar with meats, stews, and dumplings, but the owner just brought an assortment out. What had happened was, we were fumbling through the menu; he lost patience and just brought out all the local dishes. Cevapi looks like elongated meatballs, served with pita and different sauces like sour cream, one with an Asian flair, etc.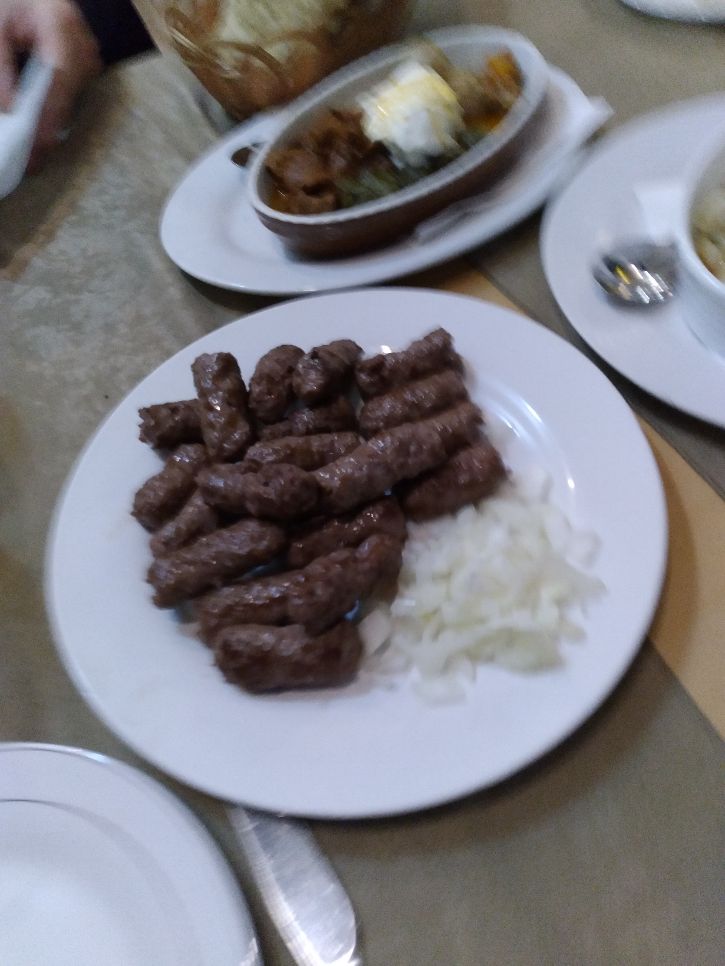 Begova Corba (Bey's stew) had veggies, lots of broth, and comes with some protein. The beer was good. They had a plum schnapps/moonshine called slivovitz, which is worth trying. It has a unique flavor.
Overall, loved it.
If you're a history buff, add Bosnia to your bucket list.
Thanks for being here.