Isn't it amazing how some things sound so absurd, but only until you've experienced it you realize your prejudice and judgment are better off on pause?
Munich, Germany.
On one of my visits, the weather was unusually warm for that time of year therefore the Biergartens were open. These Biergartens are unlike anything I've ever experienced. They can be expansive or compact, but always dense.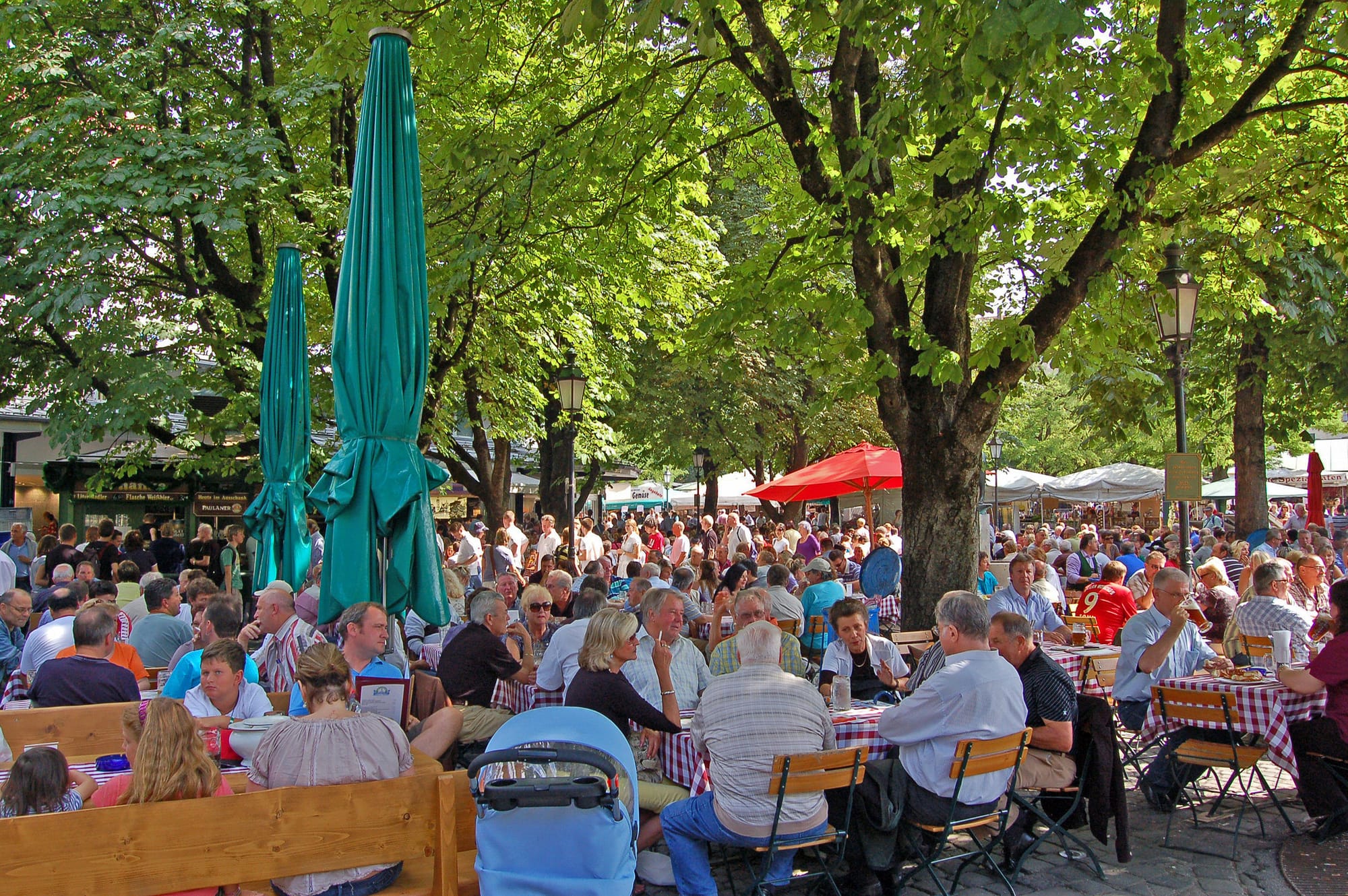 Vitualienmarkt is in downtown Munich. The waiters, all in lederhosen carried stacks of steins as they rushed to refill orders. Understand, they just carried these mugs (usually 1/2 or 1 liter) with two hands, no trays, no fancy gadgets, just skill.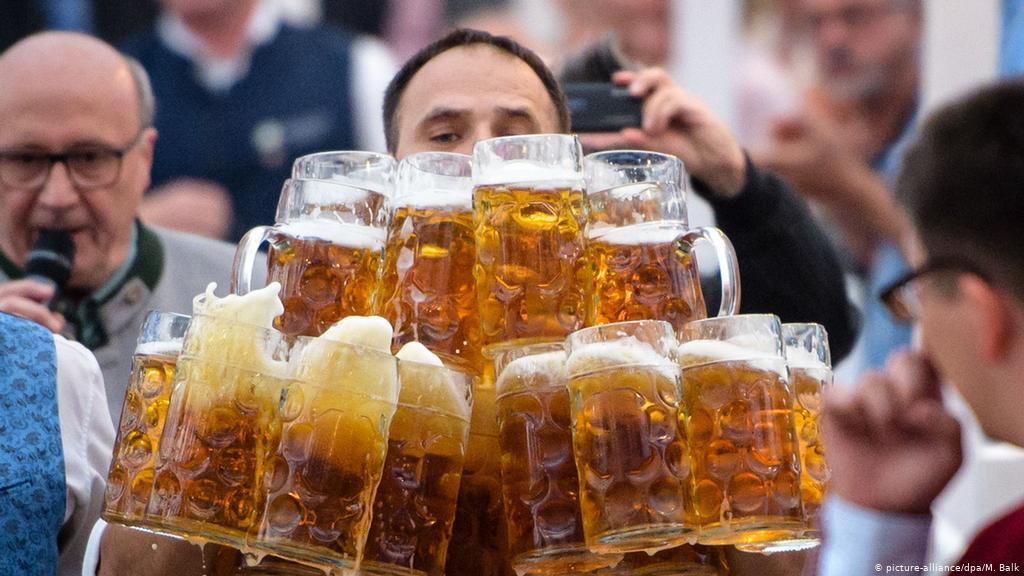 Leaning away even a few degrees while sitting at a Biergarten meant you became a seatback to the person at the next table. This happened to me in a few instances. No one turned around to offer apologies; we kept on leaning up against each other.
It was communal seating. At a picnic table, you can be sitting with four other random groups of people, everyone having their conversations.
Even if you were sitting on the end, within that half-hour, you would be pressed up on both sides in the middle of the bench.
People just came by and give you a finger count. That's it. You had to slide over or rearrange your group to accommodate. Just like that, you made room for 2, 4, or 6.
This was uncomfortable and confining at first. I felt a little self-conscious about our conversation privacy. Were people eavesdropping? How loud can I laugh? How could they not be in my business? Scanning the scene, everyone really was minding their own business and enthralled in their chat, so your gossip about a topic never went beyond the width of your shoulders.
I loved the open markets with cheese vendors, chocolate (Beluga chocolaterie is sublime and quaint). Pretzels were the size of a dinner plate.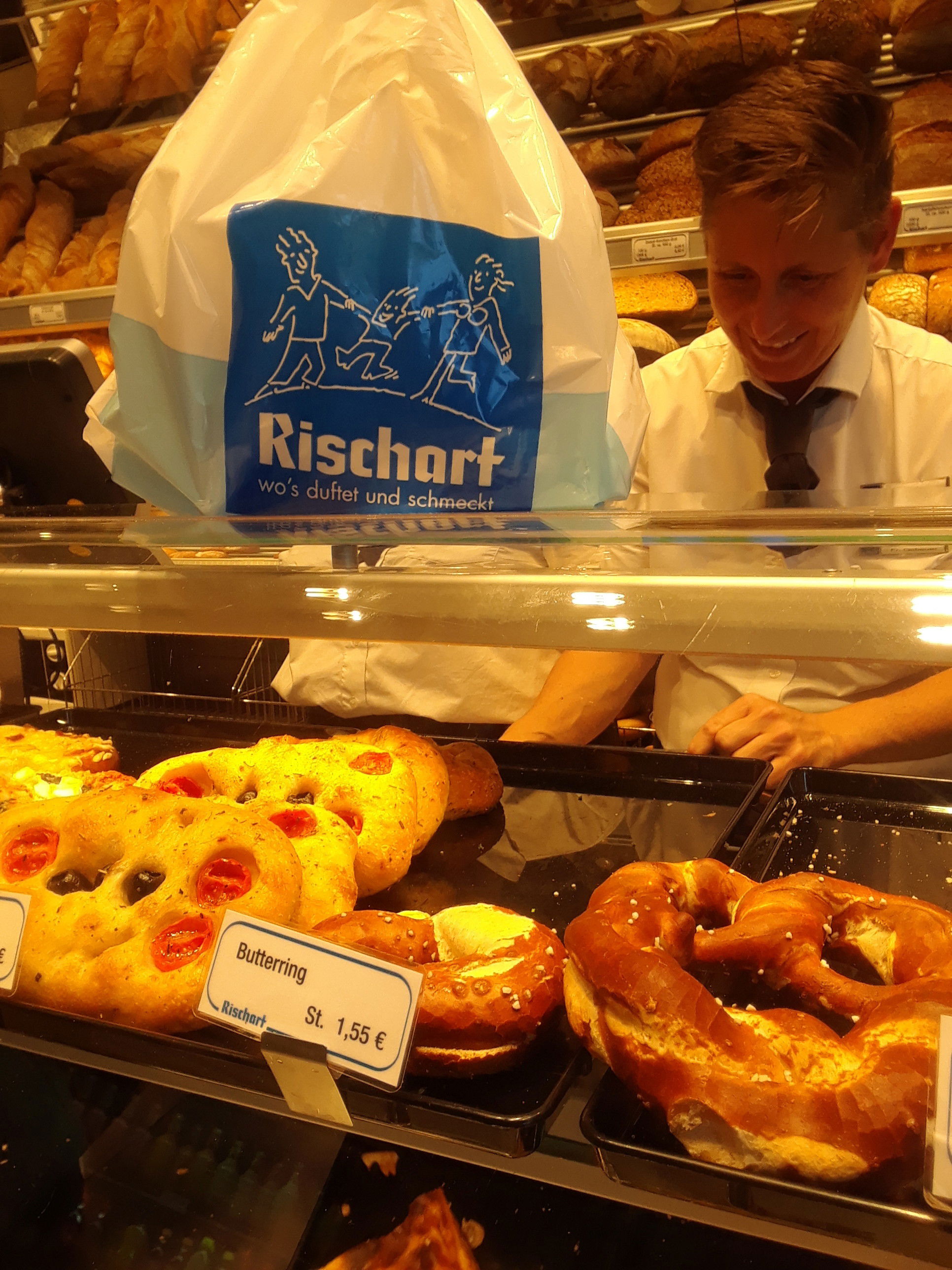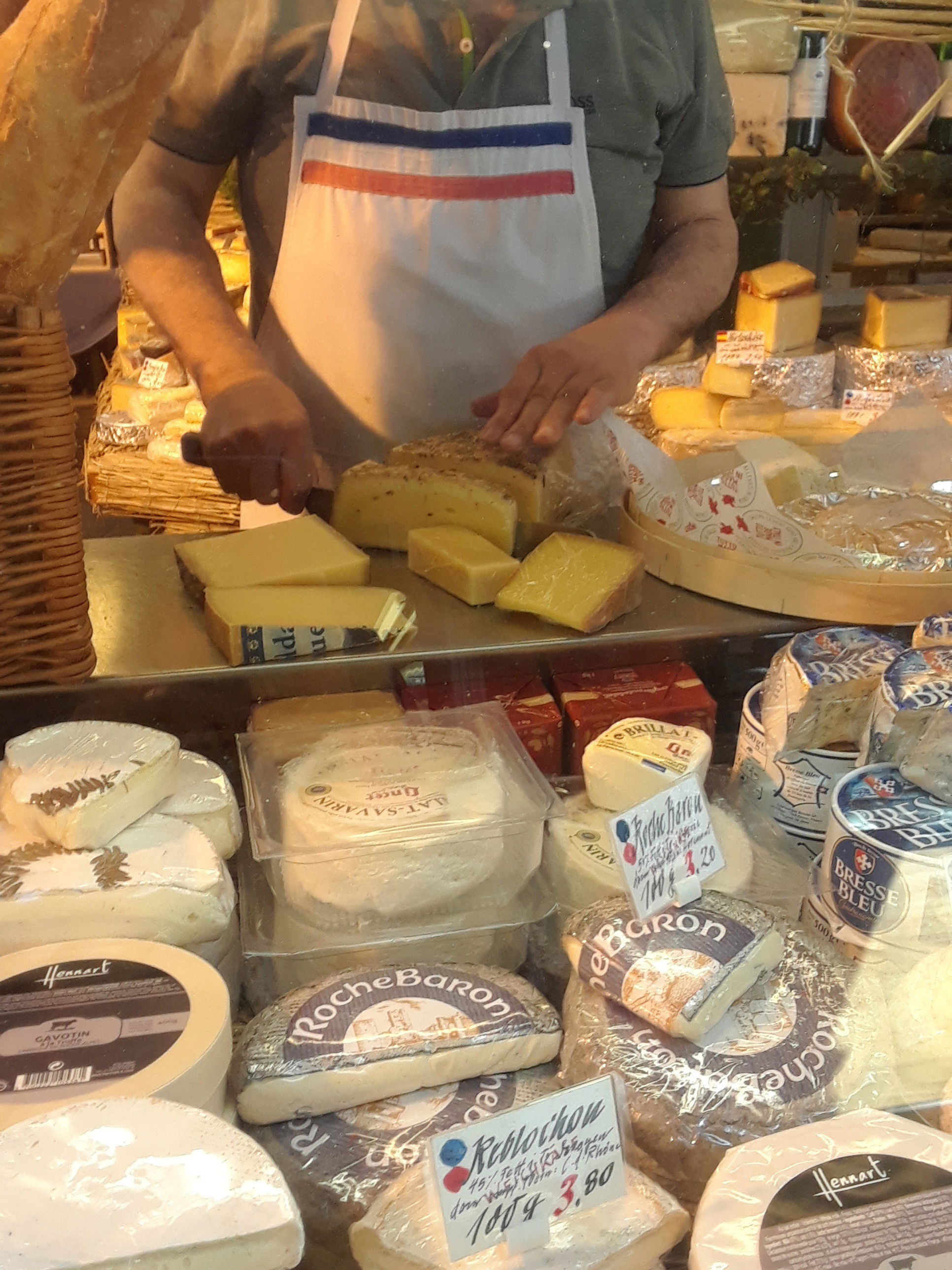 Men of all ages walked around in lederhosen or drank from custom cow horn mugs.The lederhosen had suspenders and was a soft, buttery leather with lovely embroidery and decorative chains--charivari (pic on blog header). The waitresses wore the drindls. Where they tied the apron determined if they were single, available or not—quite cheeky I thought. The drindls were intricately embroidered on heavy linen. The apron was satin/silk.
The architecture was stunning. The museums were fascinating. The glockenspiel in the town square was an event. It's a clock in Marienplatz. It felt a bit like watching "It's a small world," in Orlando, except the one in Munich was built in 1908. The charm was there.
I returned to Munich another time during Oktoberfest. This was a sizeable amusement park with entertainment for all ages. Everyone dons traditional clothing. Beer was sold only by the liter. The pork knuckle and brats were popular and white asparagus was in season then.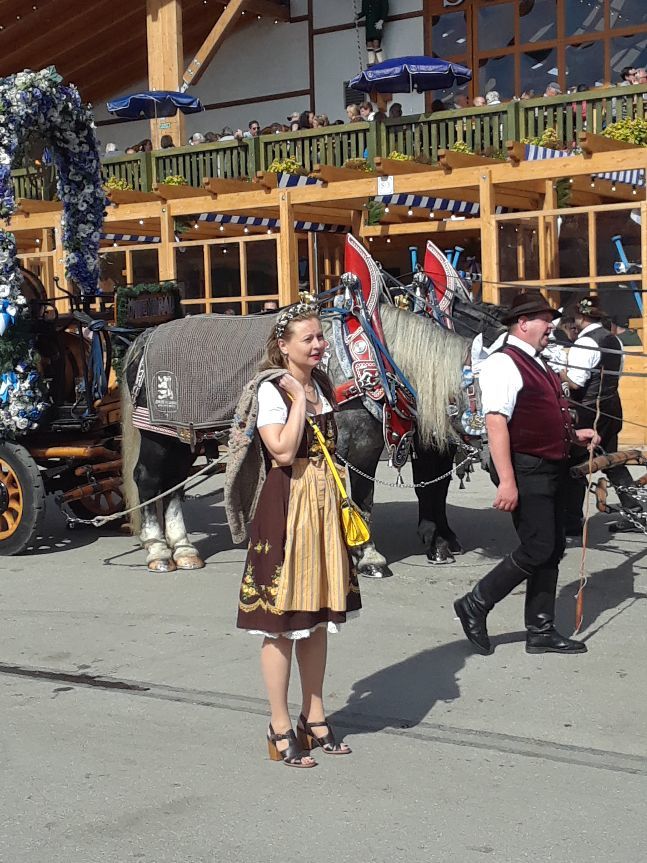 Now, I could beer garden hop with my pretzels and brat all day. :)
Yes, I did wear a drindl. I found a pink/black one and wore it for Halloween one year.
Thanks for being here.
How do you feel now about sharing a table with strangers? Could you do it?