I have reserached some delightfull eco-lodge escapes tucked deep in some jungles. Lately, I've been intrigued by the quaint, boutique hotels.
How amazing would it be to sleep above the earth, surrounded by a canopy of trees? I could do without the howler monkeys; overall, most are luxurious and styled.
You can release the broken down Pippi Longstocking house/Naked and Afraid visual--I'm not talking "rustic" like that.
These lovely retreats, some are full-on eco-lodges (vegetarian, minimalist, earthy), while others boast of dreamy moments.
Look! This one is in Puerto Rico. It's called Yuquiyu.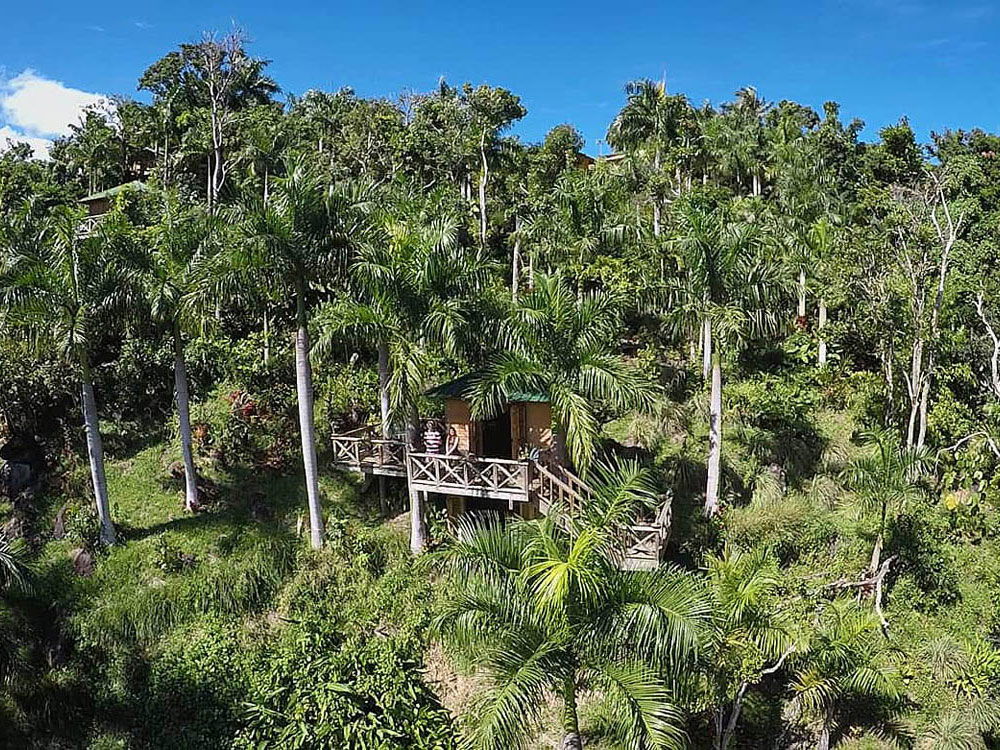 We don't even have to go that far.
Who's in?