Oh, thank you. "Hello" to you too. You just said something in Thai. :)
I often get this expression after I say twenty-two hours.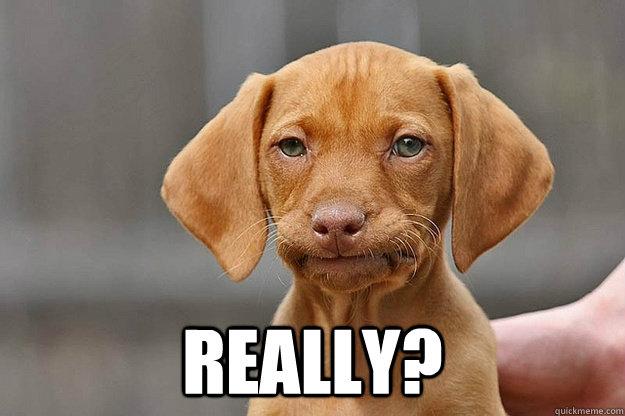 From Florida to Newark to Bangkok to Koh Samui—twenty-two hours.
Once you get there, you'll do it again.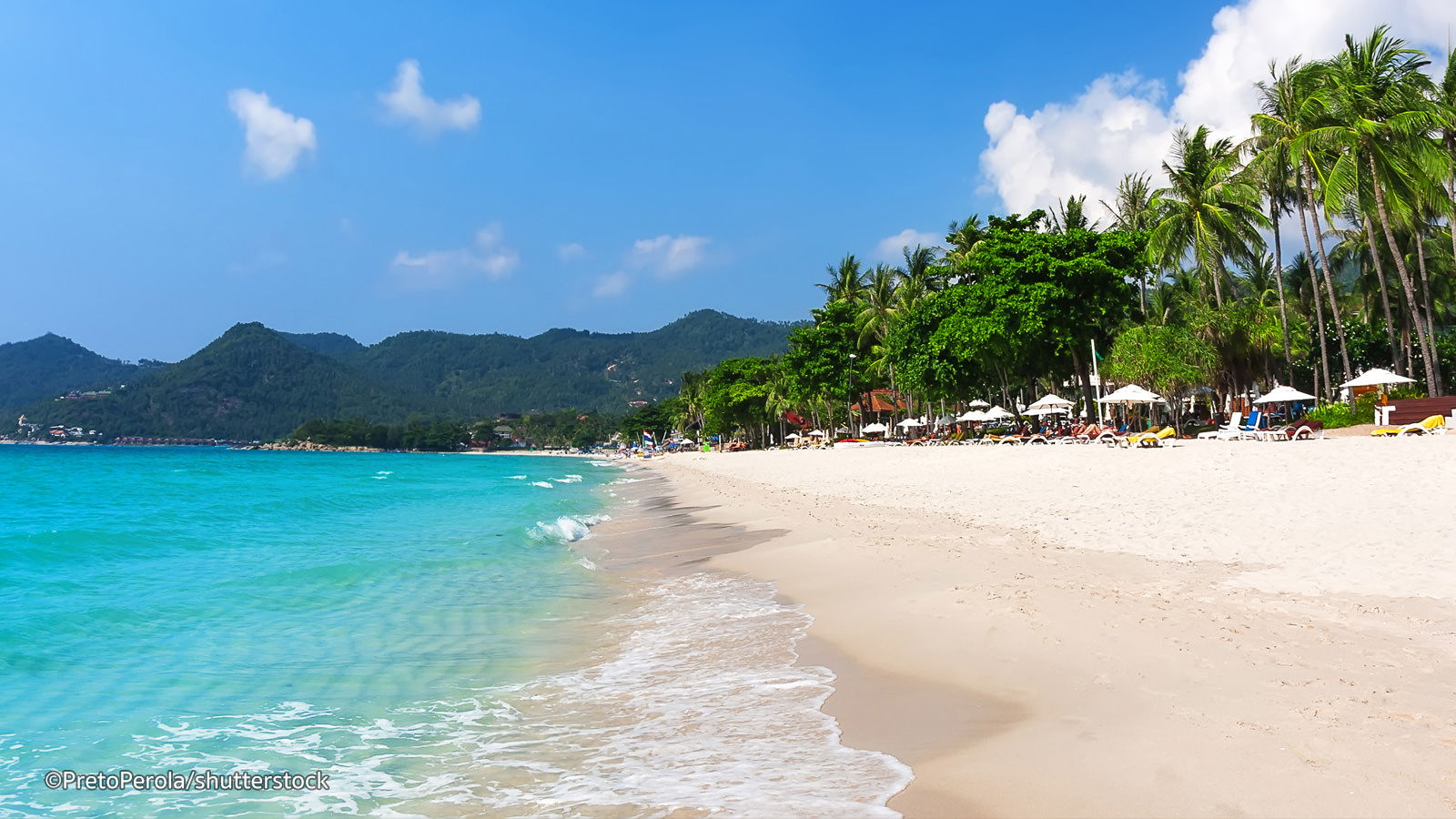 Let me add the Newark leg to Bangkok was in First Class, which made all the difference. I say this because, on the way back, I was in the middle of a five-seat row in the economy section of a wide-body plane sitting next to an older woman who coughed the entire way back and wondered what time it was between her hacking.
Super aggravating.
I picked Koh Samui because it wasn't a hot tourist spot compared to Phuket.
We also stayed on the north end of the island because of its charm and local hotels. The east side had Starbucks and all the typical chain hotels we would be familiar with—I'll pass.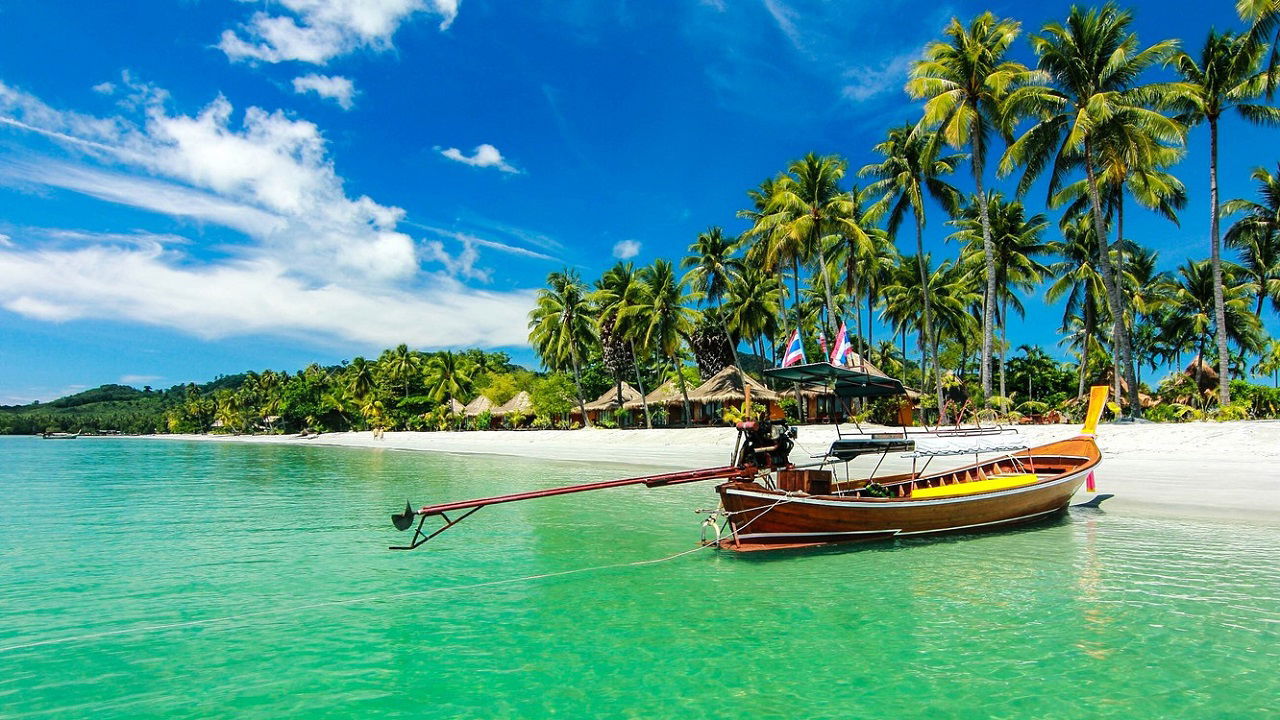 What I loved about the area (Bophut Beach) was the ease and laid back nature. If you wanted to rent a moped ($5/day) but planned on returning later than the rental office operating hours, they would suggest leaving it in the parking lot. No worries. You couldn't go too far anyway; it's an island.
Everything from public transportation to food was a few cents to a few dollars. I was there many moons ago, but when I researched it was all still quite affordable.
For example, I had a beachfront room for $45/night. Did I mention breakfast was included? Yep, fantastic. I checked the same location today (10/7/20), and the beachfront room is $89/night. The property does look like they've upgraded and spruced up, but still…
I never found beachfront rooms in Hawaii for that price.
Thai silk is worth buying. I bought some in downtown Bangkok.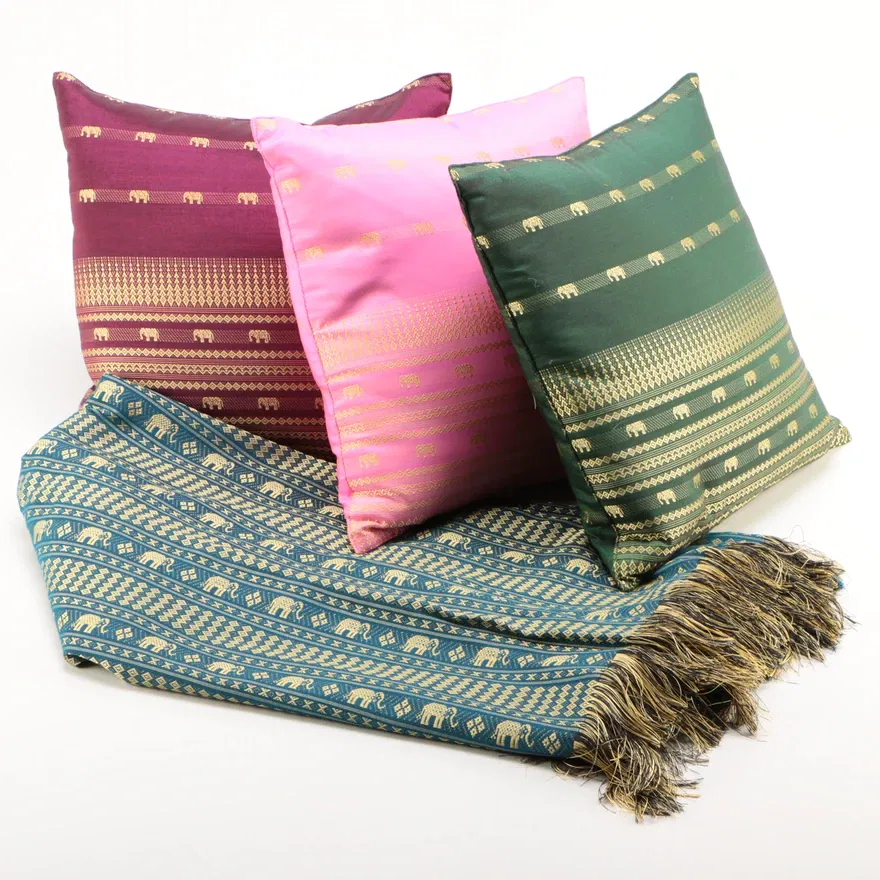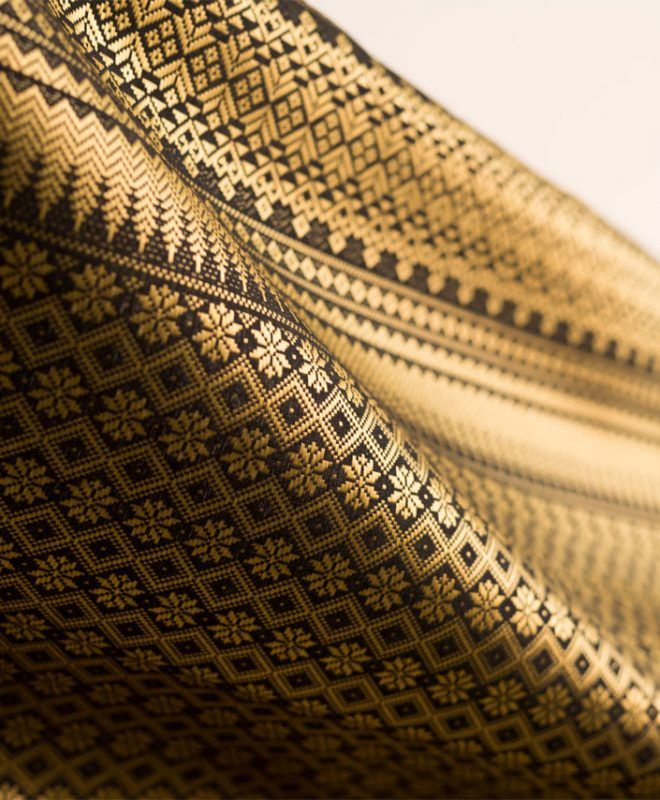 It's stiffer than the silk we know, so, therefore, can hold well if it were a suit. I bought a Thai silk bedspread, though I hang it on my wall.
The threading is delicate.
I have a cat.
I'll leave it there.
While you're downtown, you have to visit Wat Phra Kew Temple to visit the jade Buddha. It was carved from one piece!
Okay, warning, it does only stand 26 inches by 19 inches.
The temple and Buddha is ornate, gilded and sparkly. Leave your shoes piled up outside like everyone else, enter quietly, and find a spot to kneel. I visited during a "mass."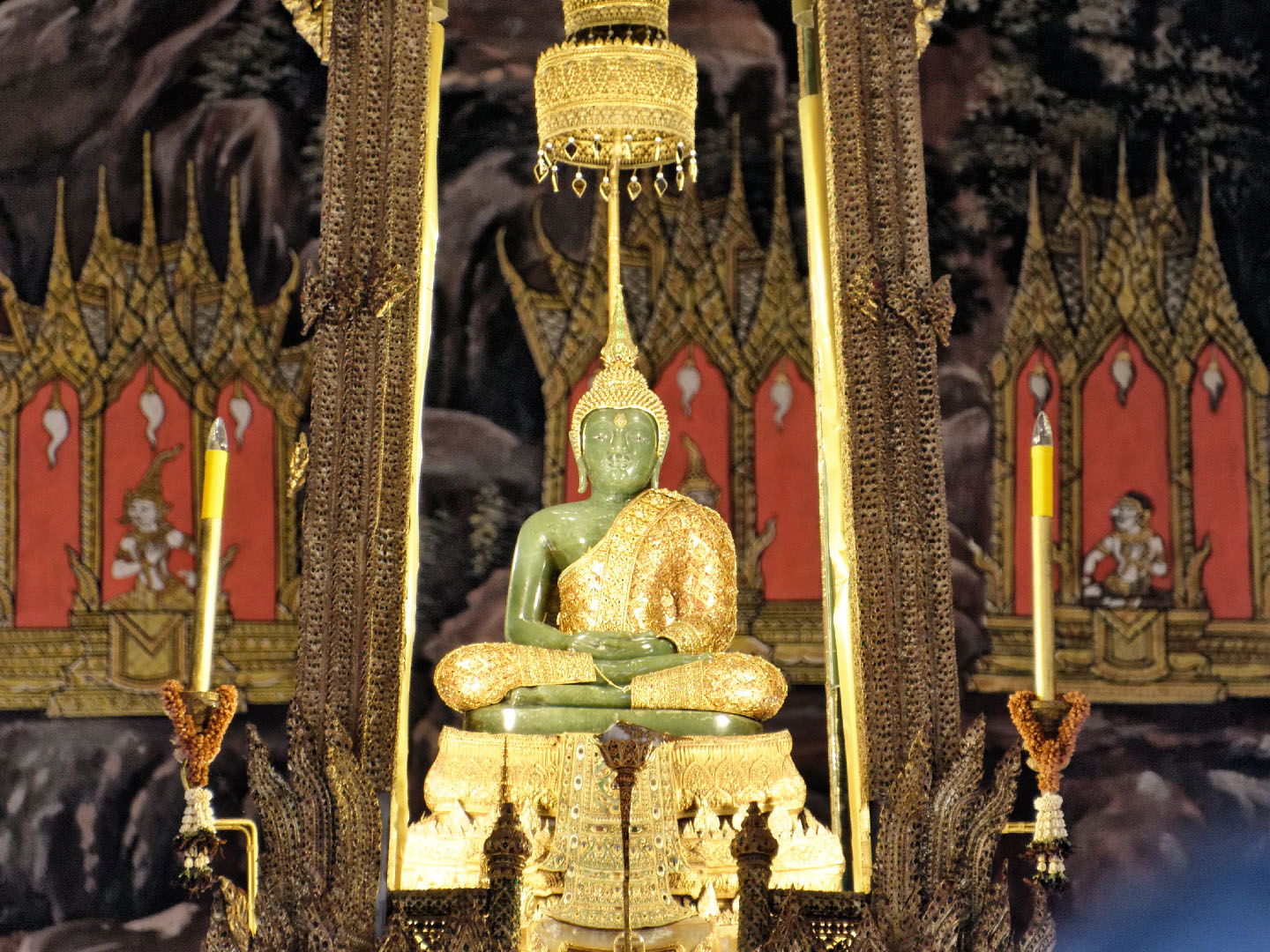 At Big Buddha Beach, you could buy gold leaf sheets to put on the little gold Buddha's, standing at the base of the Big Buddha temple, like an offering. If you're Catholic, compare it lighting those small candles to offer a prayer and reverence. This Buddha is forty-nine feet high. There are much larger Buddha's on other Thai islands.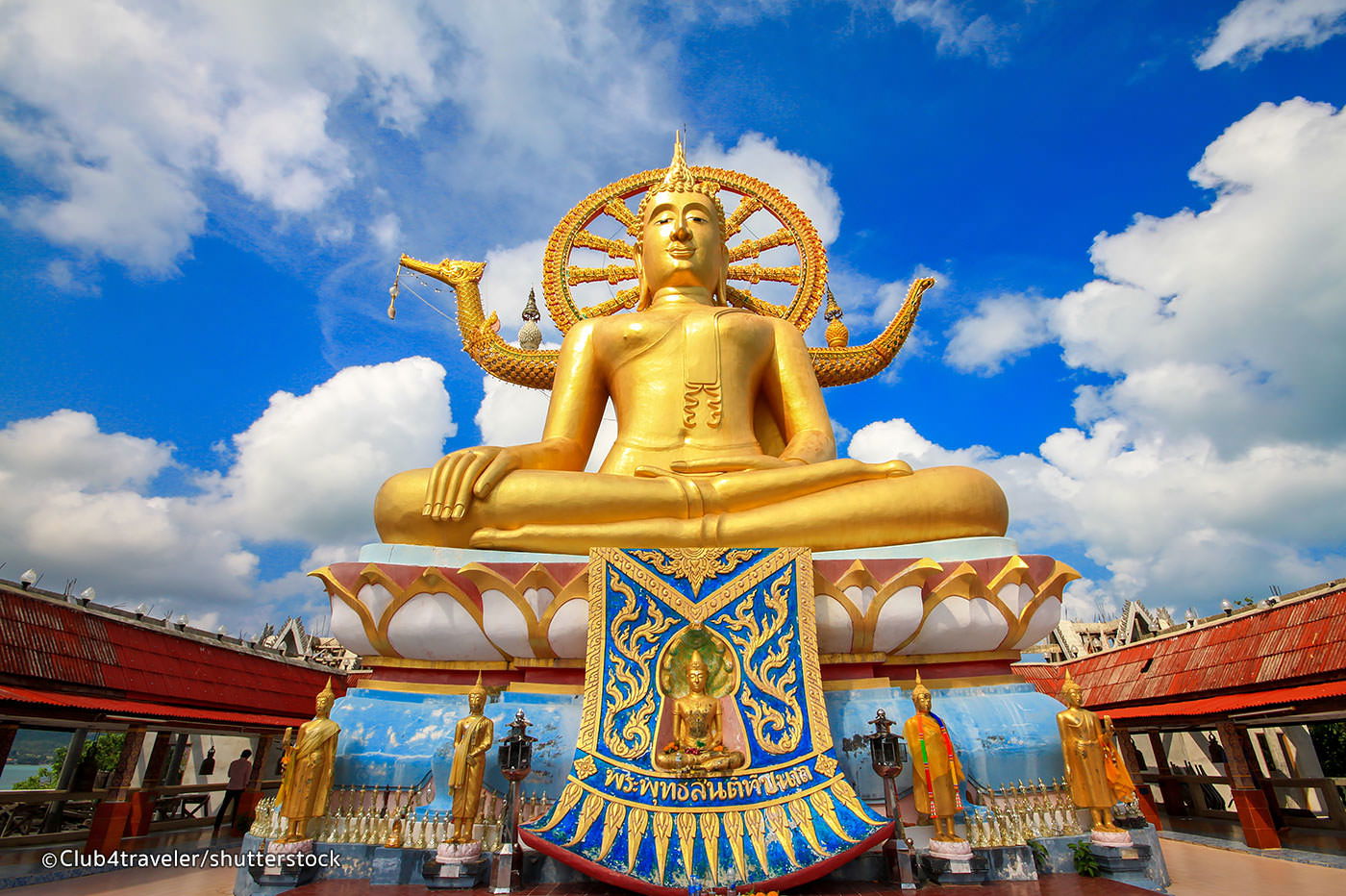 The food was fresh and delectable, the vibe was chill, getting around is easy, the excursions, the water, and settings are stunning.
BTW, a two-hour massage on the beach, under a palapa, on a woven mat with a few palm trees creating a screen, was about $60.
I'll leave that there as well.
Enjoy.