Hi!
I wasn't able to send Monday's post, I apologize.
I was in Monaco and the internet was rather spotty.
Here it is in case you didn't get a chance to check it out:
https://www.show-up-differently.com/expand/1989-the-number-another-summer
Aside from that, I was also in Innsbruck, Austria last week.
This the iconic Golden Roof: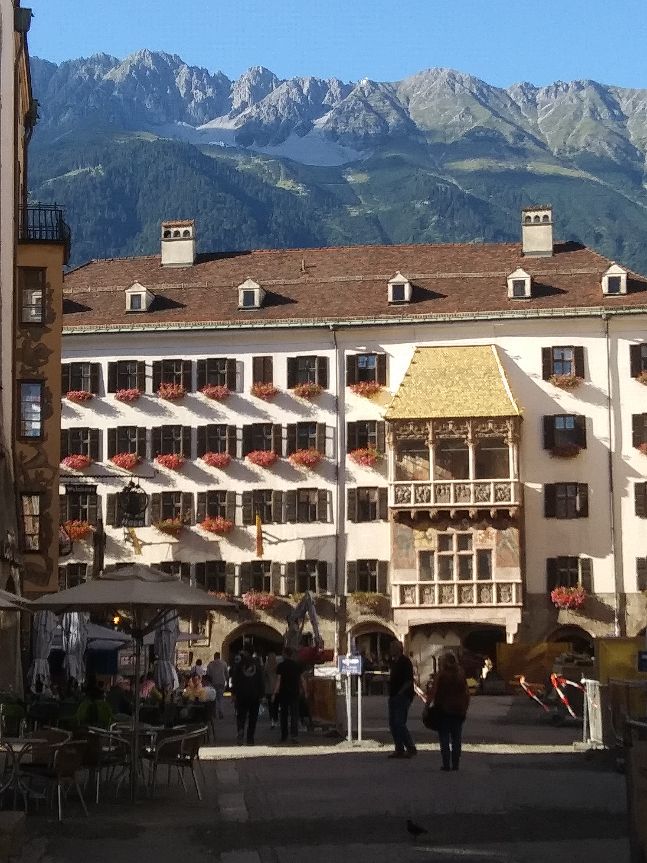 "The Goldenes Dachl was designed to serve as a royal box where the Emperor and his imperial entourage could sit in state and enjoy festivals, tournaments, and other events that took place in the square below. Completed in 1500, the roof was decorated with 2,657 fire-gilded copper tiles."
We stayed at the Penz hotel downtown. It was attached to a mall, steps from tons of quaint restaurants, bars, and sightseeing, and completely surrounded by mountain views wherever you walked.
I found this downtown different from other European cities. It was charming, quiet, and overall had an easier pace than London or Paris per se.
There were wonderful Baroque cathedrals, lovely angular narrow streets with cafes tucked in the bends.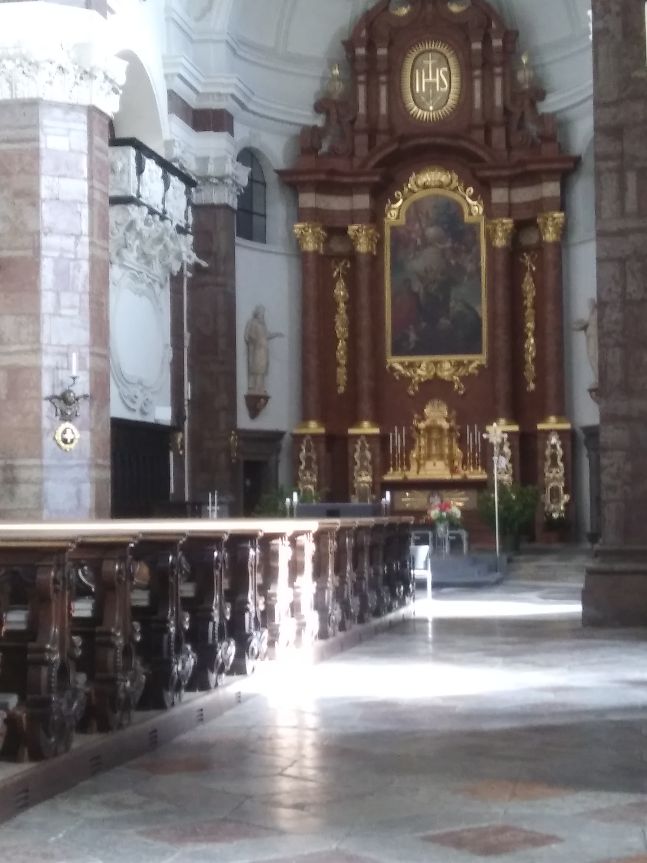 Aperol spritz was the order every day.
It's a bubbly cocktail, bright orange with a touch of bitterness.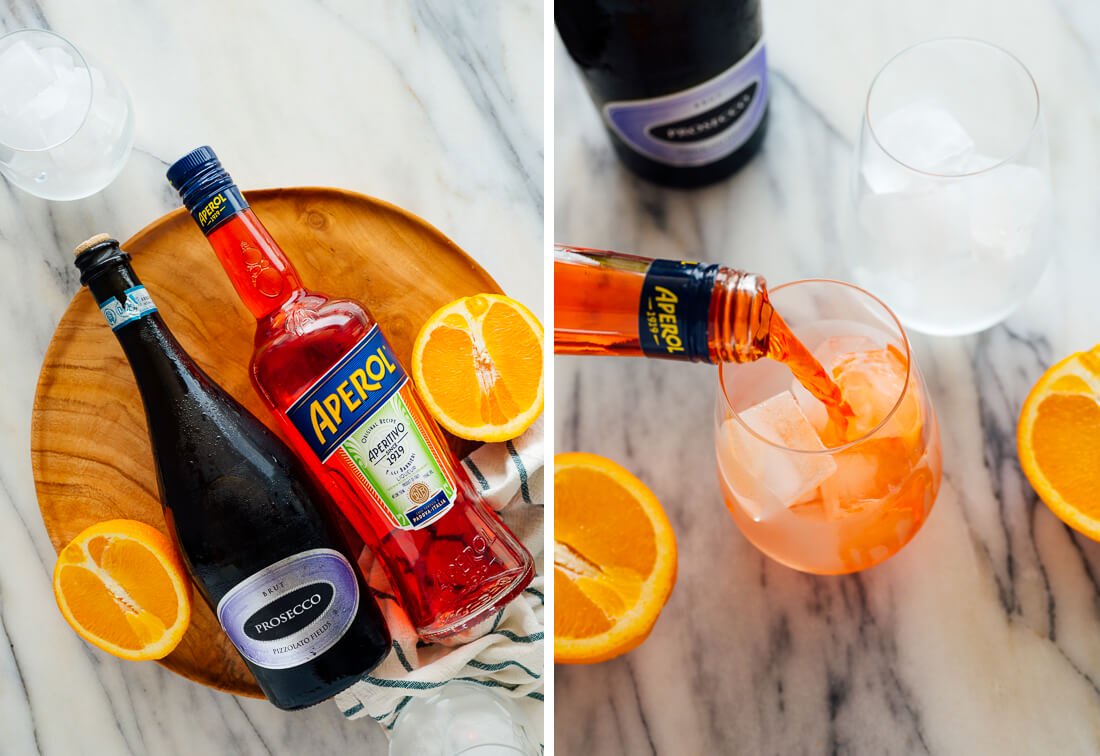 The weather was warm and temperate, with a slight crisp shift late in the evening a light scarf or sweater could manage.
I took a cable car ride to an altitude of 7500ft to overlook the city. The area was called Nordkette. Near the peak, you can continue on foot. Hiking and skiing are pretty popular here. The incline was steep, rocks jagged with sheer drops off the mountain. You can feel the efforts to catch your breath, but not as significant as being in Snow Mass, Colorado. The goats and fluffy sheep strolling the fields had plenty to eat.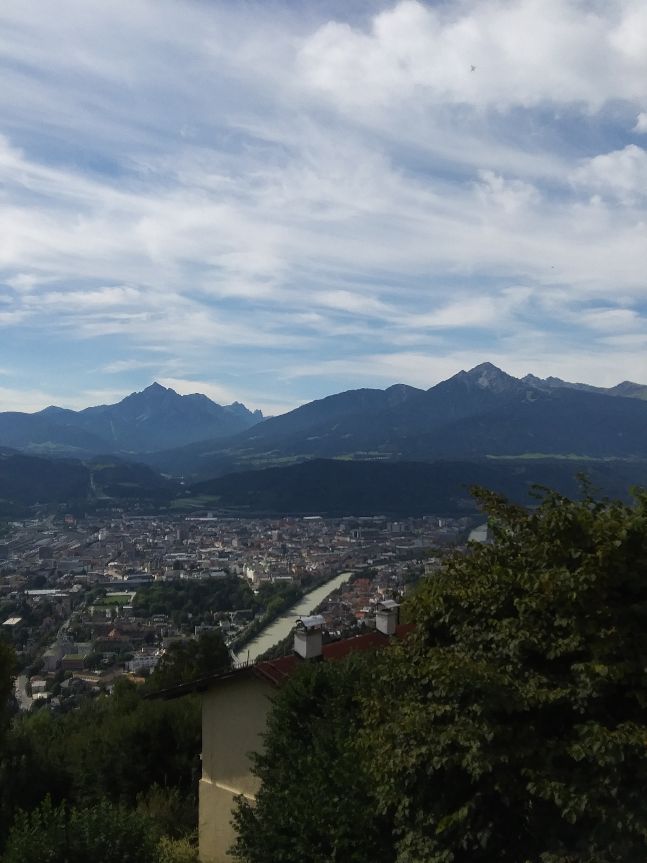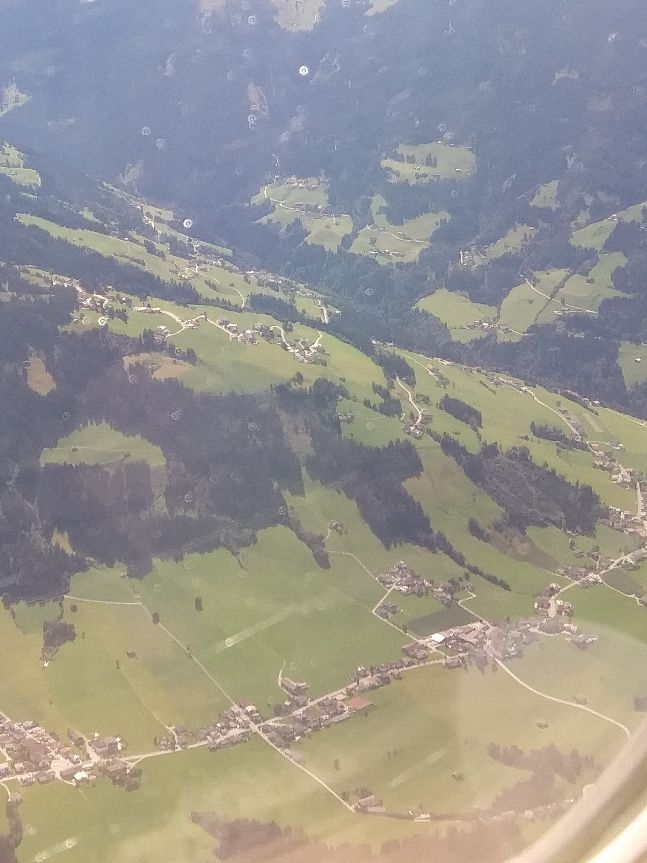 Though The Sound Of Music was filmed in Salzburg, Austria, I did get a chance to channel my Julie Andrews moment on the lush greens.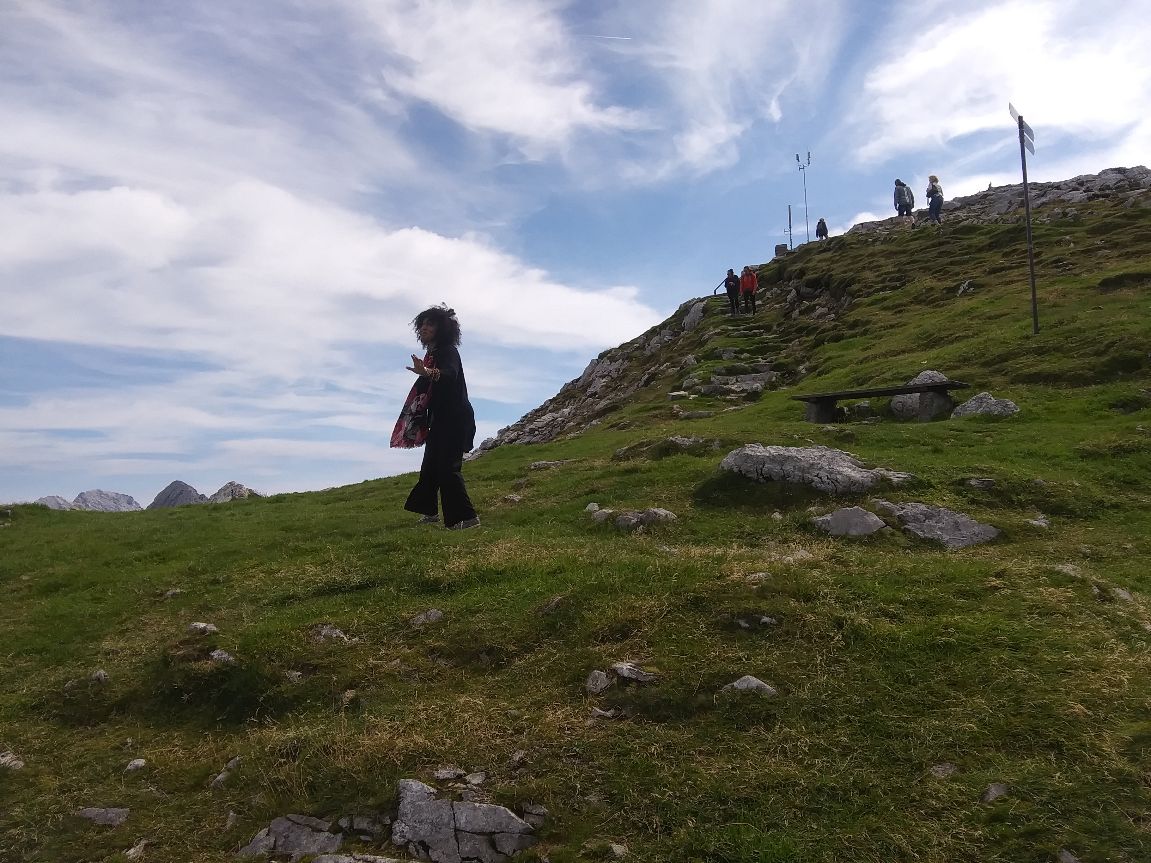 I even have a Julie Andrews spin video HERE.
Anything interesting to eat?
Well, when they serve lard with chopped chives to slather on your rustic bread, you have to try it. :) The other was a cheese blend of sorts.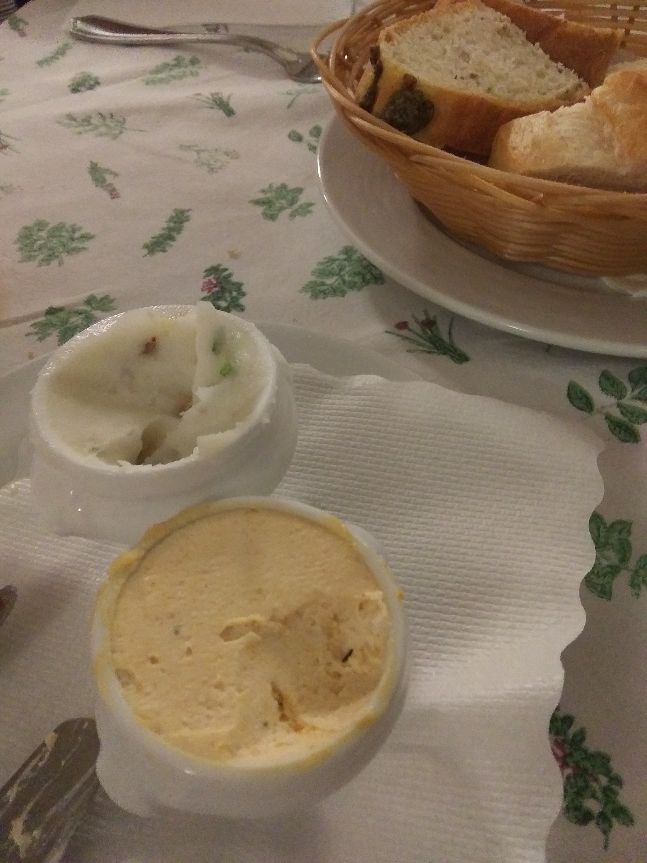 They love their bacon here. One appetizer was a split baguette with cheese and strips of bacon grilled on top.
I'm not a schnitzel fan, but that was on every menu.
I had to try Frittatensuppe. It was a soup with pancake strips. I know. I had to--it sounded so unusual.
And, it was just as the name said. I didn't like it. I defaulted to bread, cheese, and meats.
German and Bavarian are the most common languages. I got around because everyone made valiant efforts to communicate with their limited English and they appreciated that I said "Danke."
What did I miss?
I didn't get a chance to visit The Swavorski Crystal World Museum. Only a few souvenir shops carried Gustav Klimt imitations. His famous work was The Kiss if you are unfamiliar.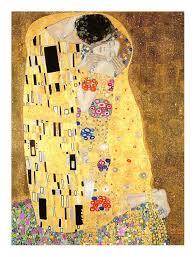 This was a beautiful town I would visit again.
If this is your type of vacation spot, I recommend it.
Enjoy.