What prevents you from traveling to faraway places?
Is it time and/or money? Interest?
I've spoken to people who have said they haven't taken a trip in over a decade and will wait until they retire.
While I appreciate their plan, we have seen how things can change quickly in our lives.
I remember my ex-husband always saying, "I only have a week off. We can't go anywhere!"
A week is sufficient to visit some faraway place. I'm just saying.
Is this the time when I mention he used to work for a major airline and we used to travel for free? Ahem...
He felt going somewhere far wasn't worth it if he only had a week.
My next question was, "Well when will you ever have more than a week?"
"Never," was his usual response.
"So we'll never be able to go see half the world then because of this supposed obstacle?"
We were having this "discussion" pre-baby, hence my perspective of visiting faraway lands. I had seen parents lugging bags and seats at the airport. What if our eventual child wasn't a good traveler?
What if it wasn't feasible to travel if said child had limitations to sitting in a plane for twenty-two hours? That would be most of us, but still…
Wouldn't we want to travel to closer places instead to make it easier for all of us?
The faraway lands needed to happen now. Sorry sour Sally. He was just going to have to suck it up buttercup.
This is how I ended up in one of my top places to visit—Thailand.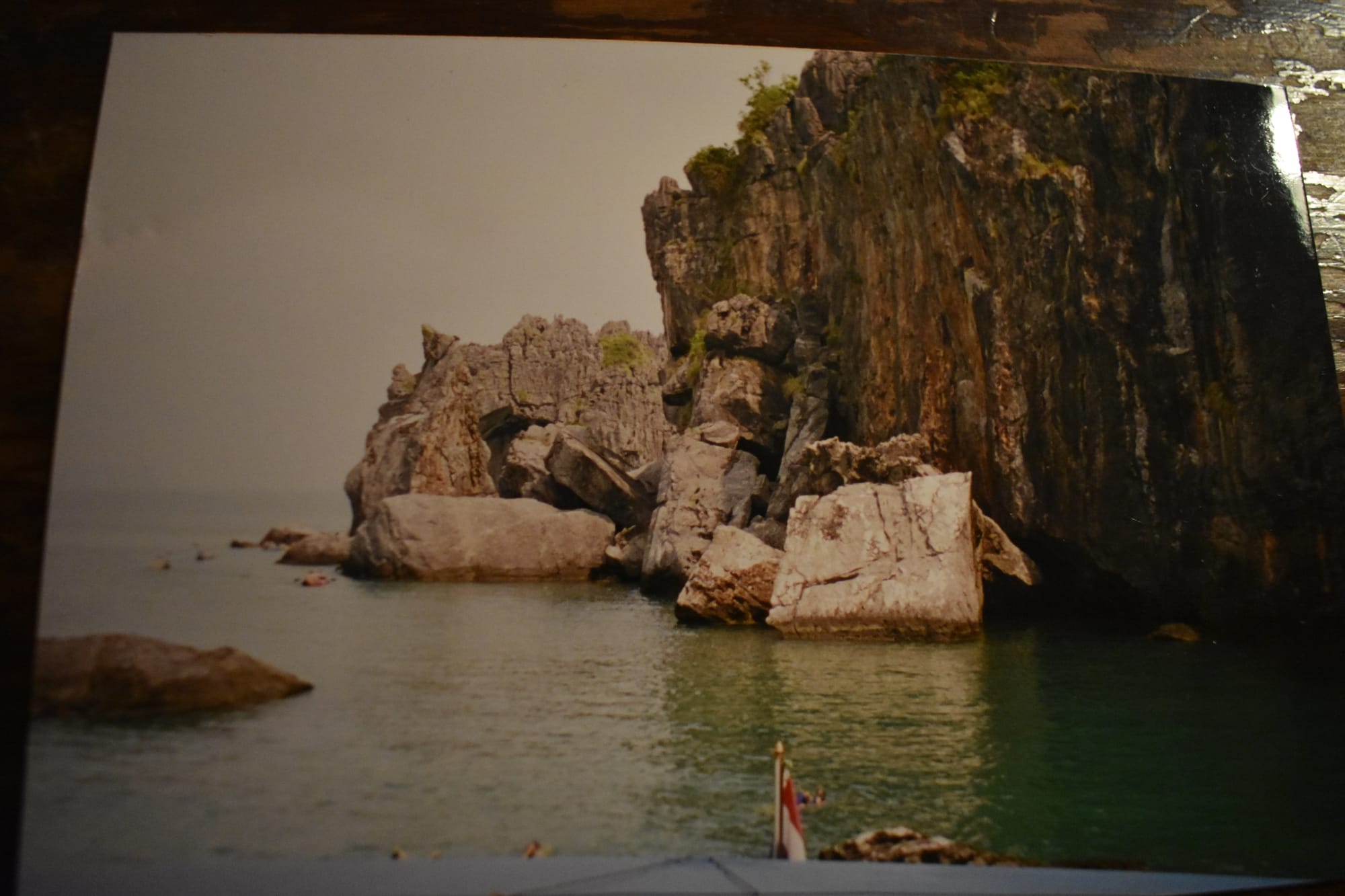 In retrospect, I think he only agreed because one of his best buddies was going to be touring Thailand with his wife and they made arrangements to meet.
It took twenty-two hours. Florida to Newark, Newark to Bangkok, and finally to Koh Samui. At that time Phuket and Chiang Mai were the "tourists top destinations," therefore, no. I wouldn't have gone to either one. Why? To go to Starbucks and Burger King in Thailand? No.
We stayed on the north end of Koh Samui island for four days in a quaint eco-conscious local hotel. It was laid back, friendly.
The scenery was stunning with the water ranging from indigo to cobalt, to cerulean.
Parts of the movie, The Beach, were filmed in various areas, so that was neat to visit.
The fishermen did bring the fish in just as you were ordering. The food was always fresh with hints of lemongrass, or chunks of carrots and snap peas in smooth coconut milk sauces.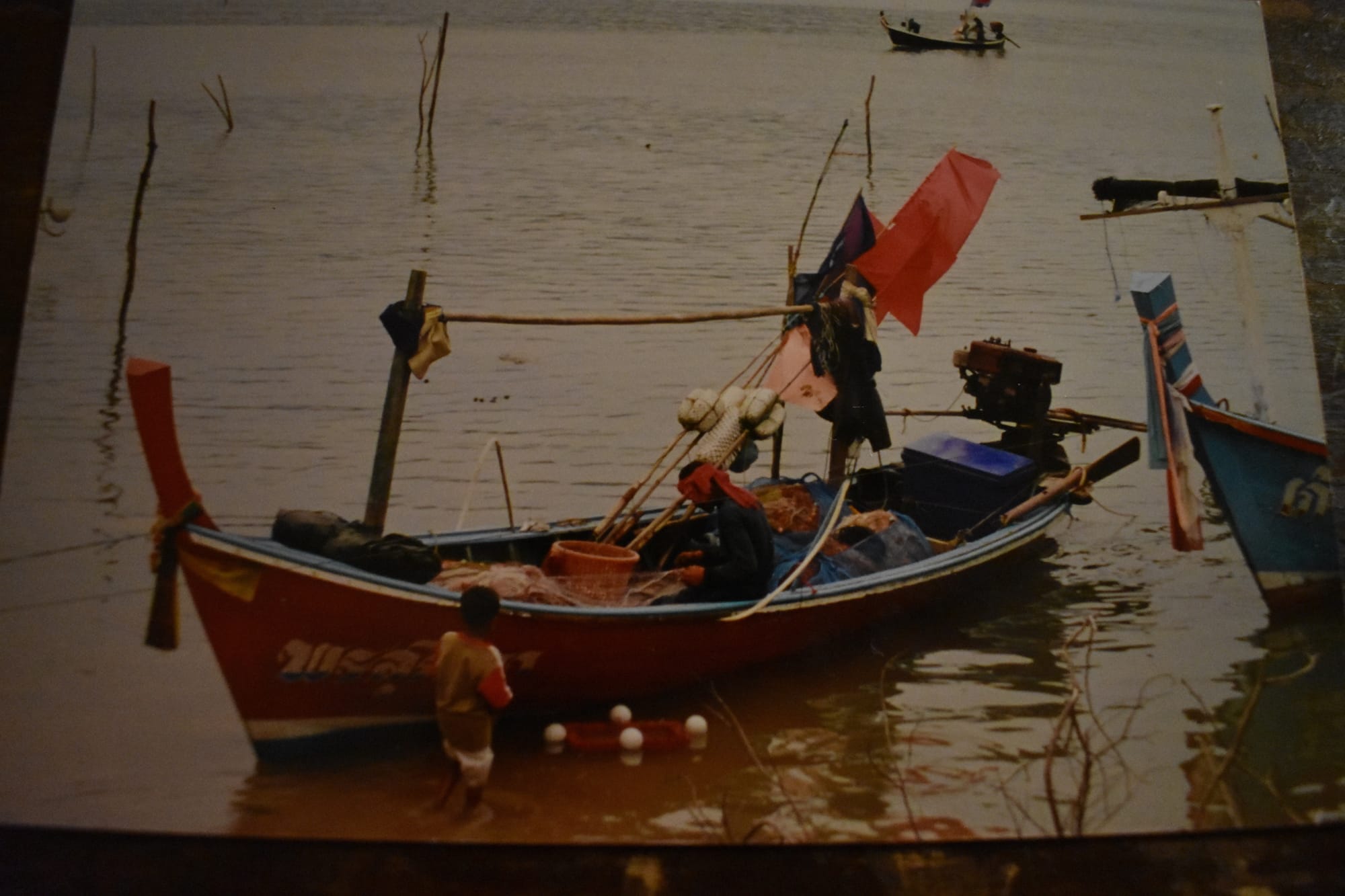 We rode Tuk-tuk's, put gold leaf on deities and Big Buddha, bought Thai silk, took boating trips, rented mopeds, went to see the jade Buddha in Bangkok, and got full body, two-hour massages on the beach hidden by overlapping palms.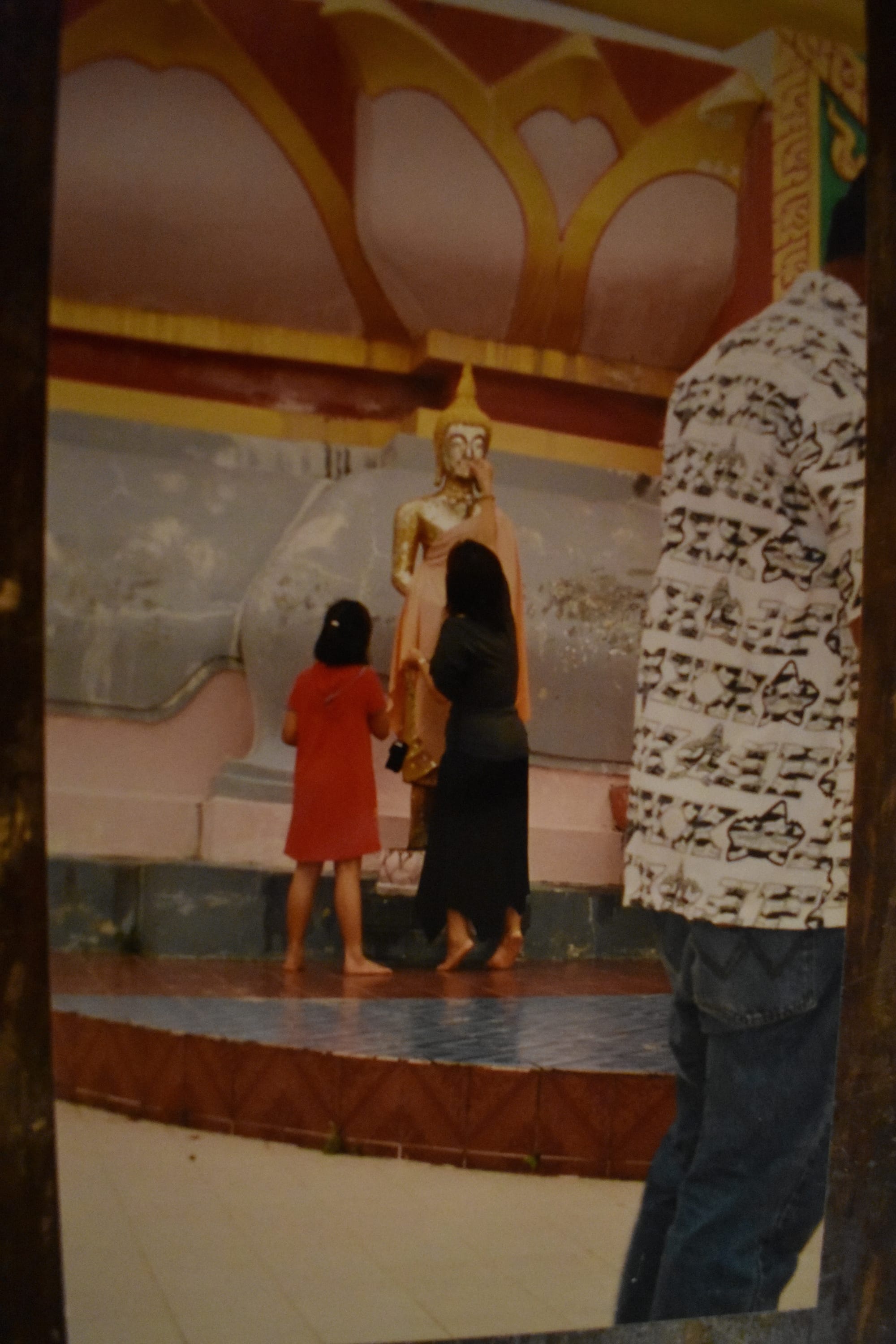 At dawn, I did yoga on the beach and watched the sunrise. Priceless. I brought back Thai recipes, tiger balm, and knowledge of another beer to recognize while shopping—Singha beer. :)
I have yet to go back, but I will. Next time I'll bring my daughter who has happened to be the BEST traveler since she was 11 months old.
Thanks for being here.
Where are your favorite places?