It is quite a luxurious way to travel.
There you are, in an airplane that has two living rooms, three televisions with WiFi and Direct TV, two lavatories (well, one is for the crew). Your jet seats fourteen, but there are only two of you onboard being served in crystal glassware and imported flatware and table linens, you're dashing off to Cabo San Lucas, Mexico for the weekend, because it's your significant other's birthday…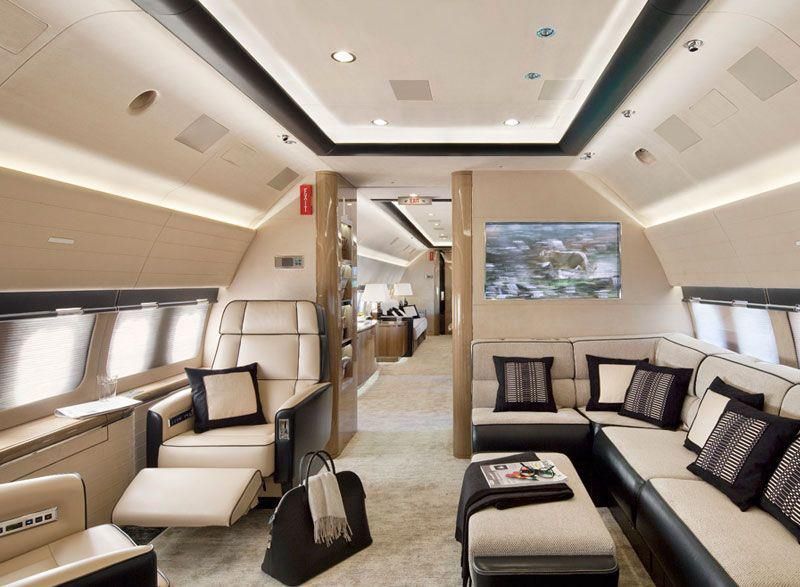 If you scheduled your trip at 3 pm you can show up from 2:30 on. I know, right? There is even a separate "terminal" and you can drive your car right up to the plane. Fancy.
Quick story: There was this one client who decided she and her group were going to show up two hours late. That wouldn't have been an issue, except the airport in St. Maarten doesn't stay open all night… Sorry, Charlie. At that point, no amount of money will save you. Maybe tomorrow?
We commonly use a national catering company, but sometimes we do have to create an entire menu from scratch and cook it on board if you prefer. If the trip cancels for whatever reason—oh well, give the food away. Yes, even I just spent $400 at Whole Foods getting a great cut of Chilean sea bass and all other fixins'.
Yep, we can have the beds made up before departure if you'd like.
Yep, we can sit on the ground for as long as you need after we've landed in case you want to finish watching a game. We'll just keep sending sheepish grins to your driver who's standing at the bottom of the stairs—in the rain.
Yep, we have carried deceased bodies. Okay, so that is creepy because you can access the baggage area via a sliding door from the bathroom. That will always be an awkward situation.
Yes, we have been discreet about never seeing you before when your wife asks, even if we just flew you to Antigua last month—with your girlfriend.
Yep, we can always tell if you have old money or new. It's always in the attitude, what you order, and where you vacation. The guests are always the biggest nightmares.
However, I have never met so many miserable, unhappy people.
I wish I understood.
Some of them have worked very hard to achieve this status and yet, they are disconnected from the "result."
Most don't seem content with what they thought was the apex of their life and career.
Many have health issues due to stress; a lot drink to the point of passing out.
Sometimes, the couples don't even talk, but they are sitting less than six feet away from each other.
Aren't they #living their best life?
What would you do differently if you had the luxury and blessing to travel in this manner?